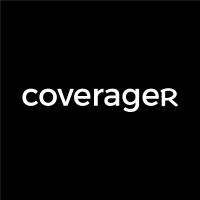 HSBC UK introduces Select and Cover
HSBC UK has launched Select and Cover, a monthly subscription service which allows bank customers to bundle different types of insurance products from £19.50 per month.
With the new offering, customers can choose a minimum of three of the following types of coverages: Mobile phone (Aviva), gadget (Aviva), home emergency (Aviva), life (HSBC Life), excess protection (Aviva), motor breakdown (RAC Insurance) and travel (Aviva). Customers will pay £19.50 a month if they pick three options; £26 a month for four; £32.50 for five; £39 for six; or £45.50 a month for all seven types of cover. If their needs change, customers can add and remove one option during the year, as long as they maintain a minimum of three, and change all their options once a year on the policy anniversary. The service, which covers the policy holder, their spouse, domestic or civil partner and their children, can be cancelled any time without penalty.
The bank said that combining coverages can reduce the aggregated cost, saving customers money compared to purchasing individual policies.
HSBC UK launched the new offering following research carried out by YouGov on behalf of the bank, which showed that convenience and flexibility were the two main drivers for insurance customers and identified a strong desire for subscription type services instead of fixed contracts.
"'Select and Cover' will redefine the way our customers buy insurance. Its subscription-based model reflects our aspiration to provide customers with innovative ways to both buy and use our products. 'Select and Cover' complements our existing products by broadening our range, enhancing the speed and convenience of the application process making insurance more appealing and accessible to customers. Its rationale is very much in keeping with our business strategy to improve access to insurance and enhance our digital capabilities, enabling us to evolve and grow within the changing insurance landscape." – Mark Hussein CEO of HSBC Insurance UK.
"We know that customers want to protect the things they love, and we've now made that easier than ever. Whether you're selling your car so no longer need breakdown cover but you need insurance for that upcoming family holiday, Select and Cover allows you to switch options to suit you and your family's evolving needs. It also makes it easier to manage your policies by keeping them all in the same place and managed by one provider." – James Hewitson, head of wealth and advice at HSBC UK.
Get Coverager to your inbox
A really good email covering top news.