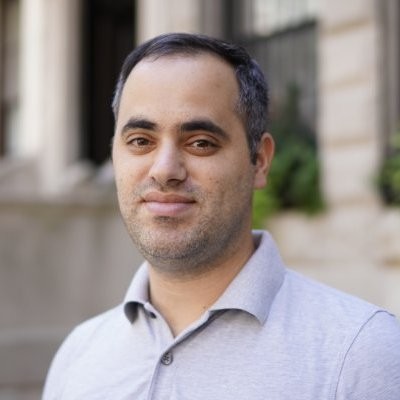 Homeowners lack basic home maintenance knowledge, new survey reveals
Homeowners may feel right at home when they walk through their front door, but that doesn't mean they really know what they're walking into. Consider this: 88 percent of American homeowners believe they're knowledgeable about how to maintain their current home — but there are major gaps when people are asked the specifics, according to a new survey by Wakefield Research for Esurance.
The survey polled 1,000 U.S. homeowners on knowledge of their home's maintenance systems, insurance policies, home improvement budgets, and DIY skills. The key takeaway: American homeowners aren't as savvy or proactive as they need to be with less than 40 percent regularly maintaining their home, which could lead to costly repairs or insurance claims in the future.
Taking care of a home's exterior gives it curb appeal and prevents expensive repairs. But American homeowners don't have a regular maintenance plan for many major features of their home, including: exterior foundation (74 percent), condition of their property lot (69 percent), and exterior surfaces of their home (66 percent). Homeowners also ignore regular maintenance plans for their home's interior. This includes the attic (80 percent), the basement (77 percent), and the condition of interior walls and floors (69 percent).
Lack of knowledge about key aspects of home maintenance isn't stopping many from tackling DIY projects. Forty-five percent of American homeowners believe they are better at maintaining their home than a professional would be, including 59 percent of millennial homeowners. It may sound like it will be less expensive, but here's why a DIY project can end up costing homeowners more in the long run. Among American homeowners who have tackled a home project by themselves, 52 percent have needed to hire a professional to fix a DIY project — and this includes 78 percent of millennial homeowners.
"Whether you're a new or longtime homeowner, knowing how to properly maintain your home, and when to leave it up to a professional, could save you time and money in the long run," said Jeff Ill, vice president, homeowner product at Esurance. "Homeowners should also review their insurance policies annually to stay on top of what's covered."
Here are five expert tips on how to become a home maintenance maven.
Set aside an annual budget of 1 percent of your home's value for "just in case" situations
Hire credible professionals to ensure home maintenance projects are done right
Learn which projects are appropriate for DIY-oriented homeowners
Clean, inspect, and check home maintenance systems on a regular basis to avoid claims
Know what your homeowners insurance policy covers and what it doesn't
To learn more about Esurance homeowners insurance visit www.esurance.com/insurance/homeowners.
About Esurance®
Esurance, insurance for the modern world®, provides auto, homeowners, motorcycle, and renters insurance direct to consumers online, over the phone, and through select agents. With an easy-to-use mobile app, helpful online tools like photo claims and Coverage Counselor®, and knowledgeable experts available around the clock, Esurance is the smart choice for today's web-savvy consumer. And as a member of the Allstate family with an A+ rating from A.M. Best, Esurance offers auto and home insurance anytime, anywhere, with service just a click, call, or tap away. For more information, visit esurance.com or call 1-800-ESURANCE(1-800-378-7262).
Follow Esurance on Esurance Blog, Facebook, Twitter, LinkedIn, and YouTube.
Get Coverager to your inbox
A really good email covering top news.