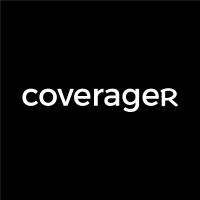 Health IQ is venturing into P&C
Compared to Policygenius, Health IQ got off to a better start, at least when it comes to funding. By the end of 2016 and 2017, Health IQ had closed ~$47 million and $81.5 million, and Policygenius has closed ~$21 million and $51 million in funding respectively.
Health IQ also had the upper hand when it comes to employee count – in June 2018 it counted 173 employees – 37% more than Policygenius.
Sometimes, however, results catch up, even if the reward isn't there.
In May 2019, Health IQ's $55 million round (the last one announced) was made at a valuation of $450 million, according to The Wall Street Journal, and in a press release by the company, it announced it had written ~$21 billion in coverage in the past three years. In comparison, eight months later, Policygenius announced its latest round – a $100 million Series D round at a ~$550 million post-money valuation, according to sources familiar with the matter. The company also shared that they issued $45 billion in life coverage up to that point. And in terms of the workforce, Policygenius now counts 356 employees, growing at a 30% rate in the past six months, while Health IQ now employs 244 individuals with zero growth in the past six months, according to LinkedIn data.
In a post from 2018, we highlighted some of the differences between Health IQ and Policygenius, and one of the things we looked at was web traffic. Back then, the companies were very close with Health IQ having a slight edge.
But looking at the most recent data, Policygenius is now way ahead.
"What drew us to Health IQ was its data advantage. This is an insurance company that is using science and data to more accurately price insurance for its clients," said Max Chee of Aquiline Technology Growth in a press release announcing Health IQ's $55 million round. "We believe the next generation of insurance will be this form of accurate pricing. We call this new trend 'Precision Insurance.'"
The next generation of insurance won't come to fruition unless the distribution element is sorted out. For the past few years, Health IQ has been paying for poor traffic in an attempt to generate consumer interest through social media ads as if the average consumer will stop scrolling through their Instagram feed to apply for life insurance using a mobile phone. And if this statement wasn't true, we wouldn't have seen a decline in the company's web traffic, especially since it never relied on organic traffic from Google – the most popular non-branded search term under which Health IQ ranks in the first page is 'Turmeric milk benefits' which has an average monthly search volume of 1,300.
After failing to generate cost-effective interest among health-conscious millennials, Health IQ appears to be looking at other avenues. The company is growing its medicare department currently listing 15 jobs for remote agents in different states compared to just two for the life unit – both of which are for the Guaranteed Issue team. The company is even willing to license and train those that want to become medicare agents.
Now, Health IQ is adding another line of business to its arsenal – auto insurance. The company is looking to build out a P&C sales team that will focus on selling auto insurance, with the promise of no cold-calling and prospecting. Got to wonder if a rebrand is in the works but for now, Swiss Re has some work (editing) to do.
Get Coverager to your inbox
A really good email covering top news.