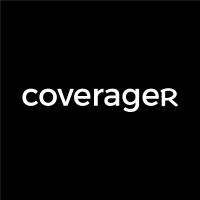 Greenberg vs. Bezos
This week both Greenberg (the son) and Bezos addressed their shareholders. 
Yesterday, Chubb published its annual results; reporting a core operating income of $3.3B, down 28.6% due in large part to COVID. 
The bits that stood out – 
Chubb is a 31k workforce operating across 54 countries.

70% of the portfolio is in commercial lines.

 

North America franchise (US, Canada, Bermuda) is Chubb's largest division ($21.2B).

In the US, Chubb serves 94% of the Fortune 1000; "Yet, we have plenty of room for growth with those blue-chip clients, many of which place only a fraction of their insurance with us."

The pandemic limited the kind of consumer activities that lead to insurance purchases; "sales activity in our North America–based Combined Insurance agency business, which specializes in face–to–face selling, slowed to a crawl, as did our worksite marketing business, where insurance is sold to employees at their place of work."

High net worth consumers were relatively less affected by the pandemic; these are referred to as Chubb's Premier and Signature clients and these segments grew by 7.7%.

Signed 21 distribution partnerships with airlines, consumer finance companies and digital platforms.

"Our ultimate aim remains to use digital technology to modernize and reinvent the business of insurance. Some view insurtech start–ups as pioneers in this area. While these companies mix good customer experiences with clever marketing, most are not picking off better insurance risks and selecting against traditional insurers. Nor are they reinventing insurance and risk–taking. By contrast, digitization enabled us to process over $3.4 billion in business last year without human interaction between the agent and Chubb. In 2021, more than $200 million of premium will be delivered through direct digital channels, representing 40% compound annual growth from 2018, with an estimated 10 million policies sold. The results: a better customer experience, considerable efficiency savings for the company and, importantly, an underwriting profit from the actual business — something many high–flying insurtechs will not achieve for years, if ever."
Separately, yesterday, Amazon published its letter to shareholders where it shared that it has hired 500K employees last year – now employing 1.3M people – and that it has surpassed 200M Prime members worldwide. "In 1997, we hadn't invented Prime, Marketplace, Alexa, or AWS. They weren't even ideas then, and none was preordained. We took great risk with each one and put sweat and ingenuity into each one."
Amazon's net income in 2020 was $21.3B; surpassing Chubb NA's net premium written of $21.2B by a bit. But other than that, Chubb is "a company of builders," while Amazon is a company of inventors. Chubb is moving from face-to-face selling to using technology to "automate everything from risk analysis to fraud detection and more," while Amazon has moved above and beyond e-commerce to supply chain, supermarkets, and studios. In essence, Chubb is paid to accept risk, while Amazon voluntarily takes risk and neither company can go against its DNA, but let's not allow our DNA to be used against us. 
The DNA of Insurance
#1. The Market: Many players, fewer leaders
As of 2019…
State Farm has a 9% P&C market share 

MetLife has a 13% L&A market share 

State Farm has an 18% home insurance market share 

State Farm has a 16% auto insurance market share 

Progressive has a 12% commercial auto market share

Travelers/Chubb have a 5.5% commercial lines market share  

Travelers has an 8% work comp market share
#2. The Product: Invisible
There are two kinds of insurance products – compulsory and products that protect against major financial loss. 'Insure my stuff' is simply a minimal viable product before the real deal is being offered. Skip this phase. The product was never broken. 
#3. The Customer: Indifferent
Insurance is a rarely differentiated product sold to a generally indifferent consumer until the consumer encounters a claim. So what did Lemonade do? It offered ease of use and peace of mind for stolen bikes and made sure peeps can tweet about it. That's called being creative. 
If only Assurant had recognized this opportunity that was right in front of its eyes, it wouldn't be settling for 200,000 renters' policies in 2020, and, more importantly, it wouldn't be sharing GEICO with Lemonade. 
Assurant 2017 Annual Report: "In multi-family housing, we now protect 1.8 million renters across the U.S. — an increase of almost 20 percent from 2016."
Assurant 2019 Annual Report: "We increased our renters' policies by 10 percent to 2.2 million in the year — while at the same time growing revenue by 6 percent."
Assurant 2020 Annual Report: "In multifamily housing we increased our policies by 8 percent over the previous year, and are now protecting over 2.4 million renters across the U.S."
"So if we were just optimizing for customer count, we would just sell renters all day long. If we were just optimizing for premium per customer, we would only sell homeowners all day long. It's really the multiplication of the 2 which produces the best return on investment," said Lemonade co-founder and CEO Daniel Schreiber in the company's Q4 '20 earnings call. If Lemonade could only optimize for customer count, they would, but renters insurance isn't compulsory in nature and it isn't "multiplication" that Lemonade is betting on, but "graduation."
Hindsight is 20/20 and Assurant is looking at Lemonade, how Hiscox is looking at Next, how Progressive is looking at Root, how Mutual of Omaha is looking at Bestow, how Employers ("Designing tools that make insurance so easy, you can do it in your bunny slippers") is looking at Pie Insurance, how Madonna is looking at Lady Gaga. 
Observing similar competitors by nature is one thing, but predicting your competition is quite another as it requires insurers to operate with a lot less assurance and a lot more paranoia; not letting their DNA be used against them.
Peloton isn't Vitality's competitor but it did pose a problem; enough so that "you can no longer sign up for a Peloton Digital Membership with Vitality."

Earlier this month General Motors discussed how it's eyeing additional sources of revenue beyond vehicle sales such as auto insurance.
Rivian, the American automaker and automotive technology company that raised over $7B from investors such as Amazon, Ford, and Cox Automotive, has entered insurance as an agency.
Tesla Insurance is what happens when an incumbent fails to deliver on price.
None of these are big problems in and of themselves, as long as you don't lose sight of the forest for the trees. There have never been any barriers to entry in the insurance industry, but now that businesses are genuinely interested in insurance, competition will either take the traditional form (think: the builder) or the disruptive form (think: the inventor, Amazon is insurance without the regulation).
The builder in you will be wise to only consider elements of affordability (product pricing), accessibility (convenience), and avoidability (risk mitigation), and not be tempted to fix what isn't broken within the boundaries of insurance. And the inventor in you… Well, there's no room for inventions in insurance.
Get Coverager to your inbox
A really good email covering top news.