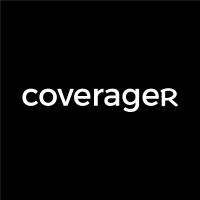 Genworth and Oceanwide announce significant progress toward acquisition funding
Genworth Financial and China Oceanwide announced that Oceanwide has reached a general agreement with Hony Capital on the key commercial terms and conditions of its $1.8 billion offshore financing plan to complete the acquisition of Genworth, and that Oceanwide has provided satisfactory information regarding its funding plan for the portion of the funds being sourced from Mainland China.
However, while Oceanwide has made significant progress towards finalizing its financing plan for the proposed transaction, it has not reached a final agreement with Hony Capital on all terms and conditions due to the logistical challenges presented by the global pandemic, including travel restrictions and mandatory quarantine requirements. These challenges have significantly lengthened the time required for Oceanwide and Hony Capital to hold in-person discussions to finalize these terms and conditions.
As a result of these delays, the parties also announced that they have agreed to a 16th waiver and agreement of each party's right to terminate their previously announced merger agreement. The 16th waiver extends the previous deadline of September 30, 2020 to no later than November 30, 2020.
The duration of the extension was informed by both Oceanwide and Genworth's expectation of further delays due to continued required travel and quarantine restrictions in the near-term. It also takes into account the upcoming Chinese national holiday, Mid-Autumn Festival, which will take place from October 1 through October 8. Negotiations between Oceanwide and Hony Capital will resume following this holiday.
Oceanwide has confirmed that Oceanwide's existing financing arrangement for debt funding of up to $1.8 billion through Hony Capital has been extended through December 31, 2020.
The parties also agreed to an interim checkpoint on October 31, 2020, by which time Oceanwide needs to provide Genworth with satisfactory evidence that the necessary funding will be available to close the transaction by November 30. If Oceanwide does not deliver evidence satisfactory to Genworth by October 31, Genworth will have the right, in its sole discretion, to terminate the merger agreement on or after October 31, 2020.
"We have overcome many hurdles during the past four years, demonstrating time and again our unwavering commitment to this transaction. The COVID-19 pandemic has presented a unique set of challenges to deal-making that traditionally relies on face-to-face communications, which is why the additional time is necessary to finalize these remaining steps. Despite these latest challenges, we remain committed to securing financing for the transaction in order to close the transaction as soon as possible." – Chairman of Oceanwide, LU Zhiqiang.
"As we extend the waiver and agreement again, it is important to remember that it wasn't until the end of March 2020 that we received substantially all the regulatory approvals needed to close the transaction. That put Oceanwide in the difficult position of completing the funding process in the middle of a global pandemic. I recognize that this has been an extraordinarily long road to travel for our shareholders, regulators, employees and other stakeholders, and we greatly appreciate their patience. We are committed to continuing to work with Oceanwide to close the transaction because we believe that the transaction represents the best value for Genworth's shareholders." – Genworth president and CEO, Tom McInerney.
The transaction had previously received all US regulatory approvals needed to close the transaction, subject to confirmation from the Delaware Department of Insurance that the acquisition of Genworth's Delaware-domiciled insurer may proceed under the existing approval. The parties also are still in discussions with the GSEs about their previous approval of the transaction, and Oceanwide needs to receive clearance for currency conversion and transfer of funds from SAFE. With respect to other regulatory matters: FINRA has confirmed that the transaction may close under FINRA Rule 1017(c) prior to receiving its final approval and the North Carolina Department of Insurance issued a 90-day extension of its previously granted approval on August 11, 2020. All other required approvals and clearances have been secured.
Get Coverager to your inbox
A really good email covering top news.