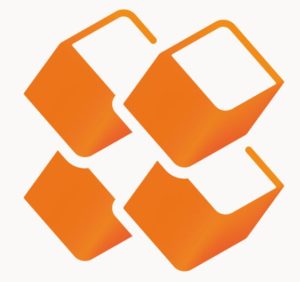 FRISS Named To The 2022 CB Insights Insurtech 50 List Of Most Innovative Insurtech Startups
CB Insights today named FRISS, the world's most implemented AI-powered fraud, risk and compliance solution provider for P&C insurers worldwide to its first annual Insurtech 50, which showcases the 50 most promising private insurtech companies across the globe.
The 2022 Insurtech 50 cohort has raised over $11B from approximately 400 disclosed investors, across 215 equity deals, since 2017 (as of 6/10/22). In 2021 alone, companies from this cohort raised over $5.5B across 55 deals.
"The companies in our inaugural Insurtech 50 have built and harnessed new technologies to improve all aspects of the insurance value chain, from customer acquisition to underwriting and claims for a variety of different insurance products," said Brian Lee, SVP of CB Insights' Intelligence Unit. "Together they are accelerating innovation across an industry that directly impacts human health and well-being."
"I'm thrilled to see FRISS included in this CB Insights Insurtech 50 list. To me, this clearly indicates that our quest for honest insurance, which is why FRISS exists, is being noticed," says Jeroen Morrenhof, CEO and co-founder of FRISS. "We're here to deliver the best end-to-end protection throughout the full policy lifecycle. And with over 300 implementations, companies can trust they get to work with a solution that is robust and proven, and keeps them up-to-date with the latest on fraud prevention and risk assessment."
Using the CB Insights platform, the research team picked these 50 private market vendors from a pool of over 2,000 companies, including applicants and nominees. They were chosen based on factors including R&D activity, proprietary Mosaic scores, market potential, business relationships, investor profile, news sentiment analysis, competitive landscape, team strength, and tech novelty. The research team also reviewed hundreds of Analyst Briefings submitted by applicants.
FRISS celebrated many exciting developments in the past year, including but not limited to:
 2022 Insurtech 50 Investment Highlights:
Global representation: This year's winners represent ten different countries across the globe. Thirty-one of the selected companies are headquartered in the US. The United Kingdom came in second with five winners, followed closely by France with four winners and India with three. Other countries home to a winner/winners on this year's list include Germany, the Netherlands, Switzerland, Singapore, Chile, and Australia.
Early-stage Innovation: Fourteen of the winners are Series A or Series B companies with promising product ideas, from accelerating claims management to creating parametric insurance for climate change-related perils.
Unicorns: This year's list includes twenty unicorns with a $1B+ valuation.
About CB Insights
CB Insights builds software that enables the world's best companies to discover, understand, and make technology decisions with confidence. By marrying data, expert insights, and work management tools, clients manage their end-to-end technology decision-making process on CB Insights. To learn more, please visit www.cbinsights.com.
About FRISS
FRISS is 100% focused on automated fraud, risk and compliance solutions for P&C insurance companies worldwide. Their AI-powered solutions are available for Underwriting, Claims, and SIU, offering support for full end-to-end digital processing.
As a trusted advisor, FRISS guarantees a safe digital transformation for all of their customers, and unique tailoring of solutions to fit their specific needs. Insurers can expect a seamless integration and products that provide a quick time to value (TTV), up to 10 times ROI, and an 80% increase in straight-through-processing. 
Now, with $65 Million from their Series B funding round in 2021, FRISS will be able to continue offering their customers state-of-the-art technology to guide insurers through an ever-changing fraud landscape. For more information, visit www.friss.com.