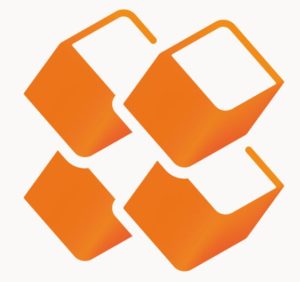 FRISS celebrates Meaghan Stephenson, 2022 Rising Star Award Winner
FRISS, the most widely-implemented AI powered fraud, risk and compliance solution provider for P&C insurance companies worldwide, is proud to announce that Meaghan Stephenson, Field Marketing Manager North America, has been selected as a recipient of the 2022 Rising Insurance Star Executive (RISE) Award, 35 Under 35.
The RISE Awards go out to high performing young professionals in the insurance industry, in order to draw attention to the newer generation of insurance leaders and pre-emptively fill the talent gap as baby boomers retire. All nominations were reviewed and voted on by the RISE Advisory Board members, who ultimately arrived at the 35 recipients they felt were most deserving of this annual award.
As the RISE jury commented, "Every chance she gets, Meaghan uses her voice and passion to speak candidly about how carriers can improve their processes with different technologies on the market, making insurance not only safer but more rewarding."
"I'm proud to see Meaghan win this award," says Ruud van Gerwen, FRISS Head of Global Marketing.  "We hired her in 2021 as an intern, and thanks to her vibrant, eager and curious personality she was able to quite immediately contribute. When we presented her with the opportunity to grow into our Field Marketing Manager role for North America, she grabbed it with both hands. I'd like to think that along with Meaghan's notable individual performance, this also reflects on FRISS as a purpose-driven company that is able to attract and support young talent in their careers."
Meaghan states, "To everyone who asks me if I like my job, I tell them without a shadow of a doubt that I'm so thankful and blessed to work for a company like FRISS. My relationships with my coworkers are more than I could've asked for and I'm given countless opportunities to grow both as an employee and insurance professional every day. As much as this award was given to me to acknowledge my personal achievements, it is, in my opinion, equally to recognize my company for molding me into the person that I am, and for giving me the space and freedom to learn and fail successfully."
About FRISS
FRISS is 100% focused on automated fraud, risk and compliance solutions for P&C insurance companies worldwide. Their AI-powered solutions are available for Underwriting, Claims, and SIU, offering support for full end-to-end digital processing.
With over 300 implementations across more than 40 countries, FRISS is seen as a trusted advisor, guaranteeing a safe digital transformation for all of their customers, and unique tailoring of solutions to fit their specific needs. Carriers can expect a seamless integration and products that provide a quick time to value (TTV). 
Now, with $65 Million from their Series B funding round in 2021, FRISS will be able to continue offering their customers state-of-the-art technology to guide carriers through an ever-changing fraud landscape. For more information, visit www.friss.com.