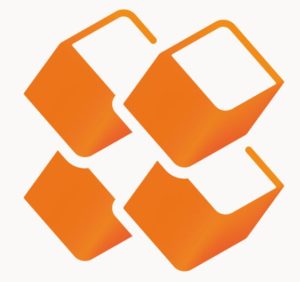 FRISS and Legentic announce partnership to better fight insurance fraud
Friss, the most implemented AI powered fraud, risk and compliance solution provider for P&C insurance companies worldwide, and Legentic announce a partnership to fight insurance fraud. The partnership seamlessly integrates Legentic's Mohawk Fraud Detection real-time and historic data into FRISS's end-to-end software solutions.       
Through Legentic's easily accessible big data and actionable insights, FRISS's powerful self-learning AI models will be able to detect fraud even faster, reducing false-positives and uncovering fraudulent behavior. This partnership will also have a direct effect on the insured by massively reducing the claim waiting time.
"Working with a partner like Legentic allows FRISS customers to be more effective in the moment. Thanks to the accurate and real-time data Legentic adds to our solutions, insurers can make real-time decisions at the moment they matter," says Jeroen Morrenhof, FRISS CEO and co-founder. "The ability to operationalize Legentic's expert insights into the FRISS risk analysis will benefit both the insurance company and their customers, which in the end is what we all strive for."
FRISS's mission is to make insurance more honest by stopping fraudsters before they harm sincere customers. The FRISS platform offers end-to-end support through the full policy lifecycle. Their solutions for underwriting, claims, and special investigations are fueled by an instant-on combination of powerful AI, text mining, image analytics, geolocation, predictive models, fraud schemes and numerous internal and external data sources. This ensures a holistic view of risks for each policy request, renewal or claim, while staying fully compliant throughout the process. The Legentic data adds a wealth of knowledge to better understand the risks exposed the insurer.
"Our partnership with FRISS helps us make the insurance industry safer for all insurers. Through our real-time data, FRISS will use our insights to help catch fraudulent claims more effectively and efficiently," explains Espen Fjeldberg, Legentic CEO. "Our ability to turn big data into crucial insights integrated into FRISS risk analysis will help create a dent in the insurance fraud fighting scene."
About FRISS
FRISS is 100% focused on automated fraud, risk and compliance solutions for P&C insurance companies worldwide. Their AI-powered solutions are available for Underwriting, Claims, and SIU, offering support for full end-to-end digital processing.
With over 300 implementations across more than 40 countries, FRISS is seen as a trusted advisor, guaranteeing a safe digital transformation for all of their customers, and unique tailoring of solutions to fit their specific needs. Carriers can expect a seamless integration and products that provide a quick time to value (TTV). 
Now, with $65 Million from their Series B funding round in 2021, FRISS will be able to continue offering their customers state-of-the-art technology to guide carriers through an ever-changing fraud landscape. For more information, visit www.friss.com.
About Legentic
Legentic offers a genuinely unique and innovative solution focused on validation, recovery of assets, and the exposure of fraud. We collect big data from multiple sources all over the world, enriched through AI and machine learning, and converted into easily accessible, understandable – and actionable information.
Our customers include insurance companies, loss adjusters, private investigators, financial institutions, law enforcement, attorneys, banks, and government institutions. The service is ready for immediate implementation, is legally data protection compliant, and will deliver a significant return on investment versus monthly service cost.
Legentic is a browser-based software service (SaaS) delivered to our customers via a subscription-based commercial model. Our servers are hosted locally per our customer's needs, within the public cloud, providing the information you need in real-time without the need for any hardware or software installation. For more information visit: www.legentic.com