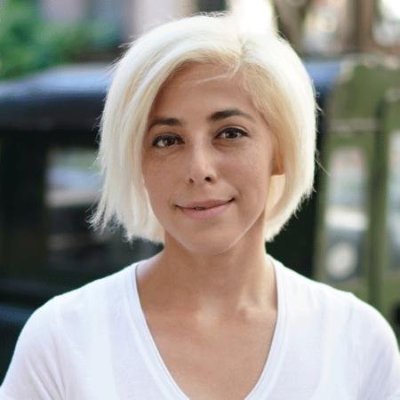 Friday Feeling: TeslaTech
During OnRamp's 2017 Insurance Conference, I gave a presentation titled 'The state of insurance.' The gist with respect to Tesla was that it had no choice but to enter insurance (slides 23-24) as customers were complaining of high insurance premiums.
---
As a college student, Elon Reeve Musk pledged that he would make an impact on the Internet, on the environment, and in space. As a grown-up billionaire and the inspiration for Iron Man hero Tony Stark, he is now promising to build a major, revolutionary insurance company. And just as 'car people' were skeptical then, insurance people are skeptical now.
Tesla timeline:
2003. Founded in July by engineers Martin Eberhard and Marc Tarpenning as Tesla Motors to develop cars and sell them directly to consumers. The next three employees were Ian Wright, Elon Musk, and J. B. Straubel, all of whom are named as co-founders of the company.
2004. Musk became chairman and the largest shareholder of Tesla after investing at least $6.5 million. The company grew to become a team of over 100 people.
2006. Tesla showcased a prototype for its first car, the all-electric Roadster (signature product).
2007. Tesla named Ze'ev Drori as CEO who was on a mission to get the car on the road. Inc. magazine named Musk entrepreneur of the year.
2008. Tesla Roadster hit production. Musk took over as CEO of the company and fired 25% of staff (300 employees and contractors in total). Announced plans for Model S sedan.
2009. Posted a profit once; earning $1 million on $20 million in revenue. Relocated headquarters from San Carlos to Palo Alto. Sold 937 Tesla Roadster electric cars.
2010. Toyota invested $50 million in Tesla. Tesla raised $226.1 million dollars in an initial public offering. Entered Singapore and Japan.
2011. Tesla exited Singapore. "Unfortunately, Singapore has not turned out to be the market we hoped it would be. Given the Roadster's limited production run and the enthusiastic support from both customers and governments for the vehicle in other markets, Tesla has decided to focus our limited resources elsewhere."
2012. The Model S sedan went into full-time production and Tesla collected deposits from over 10,000 customers. It discontinued the production of the Roadster (George Clooney had a Tesla Roadster, btw) and set up Supercharger networks at six locations in California.
2013. Announced its first-ever quarterly profit. Earned $15 million on $562 million in revenue.
2014. Tesla announced its Nevada Gigafactory.
2016. Tesla acquired SolarCity for $2.6 billion and folded the solar installer's operations into its own business. Mobileye, a key supplier of semiautonomous car technology that's now owned by Intel, ended a supply agreement with Tesla following a high-profile traffic fatality involving one of the company's electric vehicles. Tesla ventured into insurance in Hong Kong and Australia.
2017. Tesla Motors shortened its name to Tesla, Inc. AAA raised insurance rates for some Tesla vehicles. Root announced a "Tesla Autopilot Discount" for Tesla drivers using the brand's autopilot software Autosteer. Tesla partnered with Liberty Mutual in the US.
2018. Musk agreed to step down as chairman of Tesla and pay a $20 million fine in a deal to settle charges brought by the Securities and Exchange Commission. AXA in Hong Kong terminated insurance policies for Tesla vehicles and hiked prices. "According to a spokeswoman for AXA in Hong Kong, a "commercial decision" was behind its termination of insurance policies for Tesla vehicles, due to the fact that the vehicles were very expensive to insure, with the average windscreen claim worth around HK$10,000, twice as expensive as those for other cars."
2019. Tesla revealed Cybertruck and received 250,000 orders. It introduced Tesla Insurance, and sold 367,500 cars; 50% more than the previous year.
The table below sums up Tesla sales in the US market.
| Year | US Sales | Growth |
| --- | --- | --- |
| 2015 | 18,742 |   |
| 2016 | 26,725 | 42.59% |
| 2017 | 26,725 | 87.34% |
| 2018 | 197,517 | 294.51% |
| 2019 | 195,125 | -1.21% |
Musk Motors Mutual?
Unnecessary and unlikely, but hold that thought.
As mentioned earlier, Tesla first ventured into insurance in 2016 with a program called InsureMyTesla in partnership with AXA in Hong Kong and with QBE in Australia. It expanded the program to the US in 2017 in partnership with Liberty Mutual. The experience wasn't great and people weren't all that impressed. "If Liberty wants to be the GO TO company for Tesla car insurance, then they darn well better provide the best product for the lowest price," commented one user.
For the next year and a half, Tesla went numb on insurance, up until it announced a new Tesla Insurance program in California, the country's largest green market that saw ~33k model 3s sold in the first half of 2019. In one of several filing memos submitted by State National (its carrier partner), it went on to explain that the use of vehicle and consumer data will allow for lower costs to acquire and service the policyholder and that data from the vehicle when in the autonomous mode will decrease the frequency and severity of collision claims for Tesla owners. Yet on Wednesday, in the company's earnings call, Musk described this current version of insurance as 0.9, and CFO Zachary Kirkhorn went on to explain that the company is currently working on version 2, or the first version of its telematics product. A look at select Tesla's insurance-related job openings (see table below) highlights its desire to reduce the cost of ownership of its vehicles and to help improve and scale Tesla's insurance business across Europe and the US. For now, 'proper partner integration' are three words that stand out.
The real technologists
The other three words that stand out are "quite well received" – that's how Kirkhorn described their insurance product; "Currently, we have a product in California. As I've described before, it's been quite well received. And I would largely describe it as a fairly standard insurance product with elements of it that are unique to our cars. So you can think of it as a version 1 of Tesla Insurance." This is interesting in itself because how many insurance companies or startups do you know of that would describe a one-minute quote process as anything else but revolutionary, innovative or groundbreaking? Obviously, innovation is a relative term and when you're really innovating, your standards are a bit higher.
"Where we want to get to with Tesla Insurance is to be able to use the data that's captured in the car, in the driving profile of the person in the car, to be able to assess correlations and probabilities of crash and be able then to assess a premium on a monthly basis for that customer," Kirkhorn said. "And what makes this very exciting for us is the amount of data that is available, with the customer's permission to use, is not available on any other product or any other vehicle in the world." But the company isn't just looking at the driver, it's also looking at the car. "We can actually adjust the design of the car and adjust how the repair is done," Musk notes in regards to finding ways to reduce repair costs when accidents occur.
Of course, Tesla will have to get the approval of the state of California to use telematics for its insurance product, but the company has reasons to be optimistic since insurance commissioner Ricardo Lara is "ready to get creative."
The following question appears in the Sixth Edition of the Property and Casualty Examination Package:
Insurance is a social device for handling:
A. risk.
B. hazards.
C. retention.
D. uncertainty.
This week we covered three announcements regarding Tesla, Hippo, and Branch, yet only one is capable of improving the one thing insurance is all about.
That's what we call Insurance Under the Influence.
Get Coverager to your inbox
A really good email covering top news.