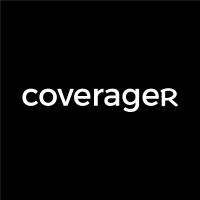 Friday Feeling: Gin & Tactics
This week, Amazon launched its first spirit brand in the U.K. called Tovess Gin, and made its second digital health acquisition with Health Navigator.
"Gin is the U.K.'s most popular spirit, according to Kantar, with more than a quarter of the population buying gin in the 12 months to June 2019. It doesn't require ageing, unlike other spirits, meaning it is relatively quick and inexpensive to produce. A search for "gin" on Amazon's U.K. website produces more than 10,000 results."
"Amazon will reportedly wrap Health Navigator into its Amazon Care offering which launched for Amazon employees just last month. Amazon Care will include telemedicine, online chat with a nurse, medication delivery and app-enabled house calls to the employee's office or home."
Now, only Jeff Bezos knows what Jeff Bezos is going to do but it's this element of rational and irrational (surprising) behavior that's both entertaining and scary to watch.
Surprise, surprise
All it took was three years, $527 million dollars, and a unicorn sticker for Root Insurance to amount to a scam as only the initial quote is based "primarily" on a driver's driving habits, while the renewal premium factors major weather events, the number of claims in the area, and the cost of medical care.
If a picture is worth a thousand words, here's insurance v. insurtech from one extreme to another:
Just the other day, a P&C independent agent from one of the largest privately held agencies in the NY area reminded me of Harleysville, before it became Nationwide, and how it offered the best-priced commercial product. "Can Harleysville get any CHEAPER than they already are? this is the cheapest commercial product on the street in our area, by at least 25 percent," was a comment made during the merger completion announcement. Reality is, in insurance, the math eventually catches up, but in the case of unicorns, the people and the media may catch up sooner.
Our recent Q&A with Ingo Weber, the Group CEO and co-founder of  Digital Insurance Group, is still fresh in my mind. Specifically, his favorite mantra – the glass is half-full. So here's my glass is half-full take on Root Insurance: It puts the exclamation mark on shopping for insurance, and you don't need to acquire a company like Networked Insights (now known as audience.ai) to be able to segment this kind of audience. After all, competition among insurers will benefit consumers but only if they compare rates. And more people will compare rates.
Perhaps it is that simple. A good to great rate for new Root clients and another three hours lost during renewals, shopping for a better rate.
The glass is also half-empty
I believe you should never ever assume your competition is stupid. And what's worse – if anyone has your clients' attention, I consider them competition. Avi has a different view/sleeps better at night. But I digress.
It will be royally stupid of Root to stick to its current way of doing business – and even if it had no other plans, which is doubtful, SoFi won't have it. And SoFi matters more because one operates in a commodity market, and the other is building a community (and a stadium).
Hold that thought.
Booking Holdings and Expedia, the two biggest OTAs, boast a combined market cap of more than $100 billion, comparable to the four largest US airlines combined. So, when Expedia picked AIG as its travel insurance partner last year, it was, and still is a BIG deal. But to remain a GOOD deal, AIG has one simple task – in exchange for not having to worry about its distribution strategy, it needs to play fair and it needs to communicate transparently with customers about its service. Otherwise, unhappy customers will drag Expedia through the mud and Expedia will have no issue swapping the 'too big to act fast company' with another travel insurance provider.
Back to Root.
The company has a partnership in place with SoFi. "SoFi's teamed up with Root to bring you car insurance based on how you drive. Using mobile technology, the Root app measures your driving habits – so the better you drive, the more you could save." And "SoFi is compensated by Root for each customer that completes an application through the SoFi-Root partnership." And, finally, SoFi has no issue dropping partners. It has done it before. So, if you connect the dots, the rational thing to do here is to do the right thing.
When all is said and done:
Lemonade turned off its Facebook reviews
Root turned off its Facebook reviews
Hippo turned off its Facebook reviews
Next (or Hiscox for that matter) haven't turned off their Facebook reviews (got to appreciate the outliers and insurance v. insurtech is too much of a superficial divide)
Unicorn Tears Raspberry Gin Liqueur
"I imagine unicorn tears are not that easy to obtain, so it's worth appreciating the amount of effort that went into creating Unicorn Tears Raspberry Gin Liqueur. This shimmery liquid boasts a bright pink hue and should make for a marvellous core to an array of tasty cocktails. Just don't ask how they extracted the tears from the unicorns."
According to Richard Godwin for The Guardian, "UK sales of flavoured and coloured gins grew by 751% last year; bar displays look like toy shops," however with the yin comes the yang:
– "When flavours start to dominate, it can signal the beginning of a decline. Brands need to be careful not to dilute their ranges with hundreds of flavours."
– "Among bartenders, gin often now elicits the same weary reaction that vodka did 10 years ago."
As new insurance entrants begin to dominate new media because they typically look and sound better on Instagram – remember this – looks fade and consumers' voice is growing louder.
Get Coverager to your inbox
A really good email covering top news.