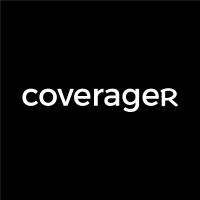 Friday Feeling: Can Elephants Run?
In the Spring of 2019, which feels like ages ago, we've released a joint report with digital customer experience agency Cake & Arrow titled Millennials & Modern Insurance where the first half of the report provided a synopsis of where insurance funding was going, what trends we've been seeing, who the key players are, and what the industry is doing to respond to millennials. "Sampling 100 direct-to-consumer insurance brands that have launched since 2014, it's clear the industry's focus is on delivery, and less on coverage, and that the playground is a mix of old and new," draws attention to our methodology in which we concluded that "incumbents aren't sitting idle like a baffled prey." Back then, it was clear that top insurers were introducing sub-brands to drop legacy and draw in modernization. 
| Top Incumbents | Modern Brand |
| --- | --- |
| State Farm | HiRoad |
| Berkshire Hathaway | biBerk, Cinch, THREE |
| Liberty Mutual | Lulo (defunct and replaced with Certainly) |
| Travelers | Simply Business (by acquisition), Traverse |
| Farmers | Toggle |
| Prudential | LINK by Prudential |
| MassMutual | Haven Life, Valora Life (defunct), Quilt (now AgeUp) |
Old Money, New Names
With the recent coverage of Brit's Ki, Munich Re's Parachute Insurance, State Farm's Sundial Labs, and Indiana Farm Bureau's Peril Protect (all brands by established insurers), it is time to take a closer look at the 100+ programs, products, and/or corporate organizations introduced by insurance companies as of 2014. 
It comes as no surprise that 2020 is a quiet year, nonetheless, new entrants (backed by incumbents) include 1. Beesafe, the online auto insurance brand by VIG, 2. Canvas, launched by Puritan Life to offer annuities online, 3. Ki, the first fully digital and algorithmically-driven Lloyd's of London syndicate that has just announced a $500 million investment, and 4. SNACK by Income, a tool to build protection by using spare change. Excluded from this methodology but worthy of a mention is Bingle Insurance – the Suncorp brand was introduced in 2007 and it recently received an upgrade (with the help of Trov) by the name of Bingle Go, a new coverage that combines mobile telematics and rewards.
About half of these initiatives have been live for over three years with some transparent enough/proud enough to report on their traction:
CHERRISK, the Hungarian direct-to-consumer brand of UNIQA Group, recently celebrated 100,000 users.

Friday, the digital insurer by Baloise, served 45,000 customers, as of last year.

Adam Riese, the digital brand of W&W, served 50,000 customers as of July 2019.
Note the absence of American brands from the list above.
Your Beyond Insurance Strategy?
You can find incumbents exploring sectors such as fintech, health and wellbeing, modern mobility, and smart home. But moving to new areas, though, is never easy (recalling Max Drucker's favorite mantra – if it was easy everyone would do it!). 
Inactive initiatives beyond insurance include SavviSave, a digital savings product launched in 2018 by Mapfre MSV Life, and Swell, the impact investing platform launched in 2015 by Pacific Life.
Now is probably a good time to note – be mindful of who you're imitating.
Examples of companies seeking success where others have failed:
John Hancock's COIN operates in the space of Swell

Constantia's JaSure is one example of a company that operates in the space of Ageas' Back Me Up (closed in 2019)

Income's SNACK is a play on a related initiative by Hannover – Zensure – (buying life insurance with spare change) but it never saw the light of day
Note that John Hancock decided (last year) that COIN would no longer operate as a separate business, but rather be incorporated into its broader DTC portfolio.

In some cases, one incumbent will pass the torch to another: Loom, a product insurance proposition that was launched by Compass Insure has been sold to South African insurer, King Price. And in other cases, an insurer may acquire a startup (e.g. Direct Line Group acquired Brolly this year). These kinds of companies have been excluded from the companies we've analyzed as the focus here is insurers that are actively getting their hands dirty in a never-ending attempt to stay relevant.
And finally, by now, we are even seeing examples of incumbents that launched a new brand to later rebrand or refresh its look (e.g. Indie or Sanlam Indie, the life insurance brand by Sanlam Life founded in 2016, and Vault, the personal lines insurance for high net worth individuals launched by Allied World in 2017).
Give Back the Awards
17 insurers have pulled the plug on their initiatives; everything from the early stage/ideation (e.g. optOn, myWorth) to a fully operational, over 140 people shop, such as AIG's Blackboard Insurance.
In 2018, The New York Times published an article titled Meet the People Trying to Put a Friendlier Face on Annuities. I quote: "There are other companies operating in this area. Relay offers a basic annuity with the regular payouts loaded onto a prepaid Visa that then earns varying levels of cash back. Pensio is trying to innovate around simplicity of user experience and the annuity product itself. And Kindur takes your entire financial life into account and uses technology to help you pick an annuity, but also optimizes your other investments and Social Security choices."
Well, Relay, the annuity scheme by Group1001, went from being 'live' to 'let's stay in touch', Pensio isn't live and Kindur went from using technology to help Baby Boomers pick annuities to score retirement readiness. As noted earlier, be mindful of who you're imitating as some markets are tougher than others.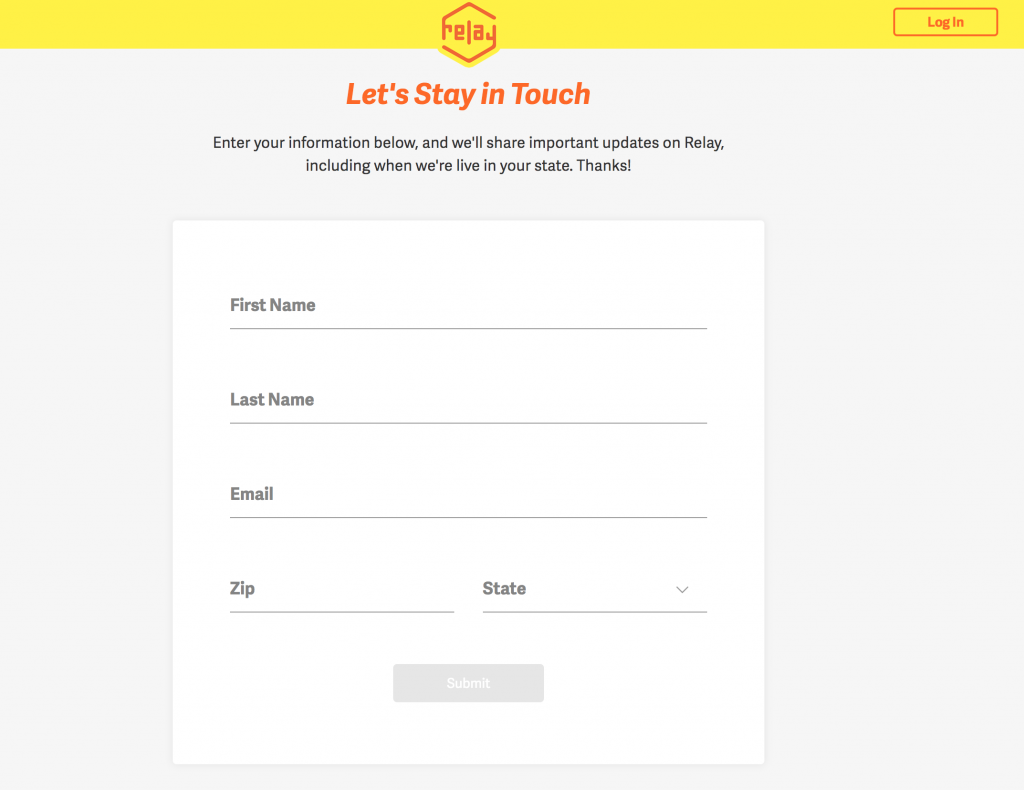 They Are Walking, Alright
Research shows millennials have lower awareness and familiarity with insurance brands, according to Jenny Howell, head of brand and consumer marketing at Farmers. It's exactly this 'lower awareness and familiarity with insurance brands' that drives the formation of new brands. After all, someone somewhere has the confidence and willingness to take on the elephants in the room. And the elephants in the room (aka the over 50 insurance companies that launched new companies, brands, or services) have figured that if their brand's personality is judged by the impressions left by their competitors, it's best they start fresh and target a few (no brand can appeal to all people all the time); style crawl-walk-run, however, the jury is still out on whether elephants can run.
Get Coverager to your inbox
A really good email covering top news.