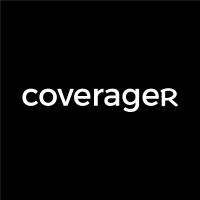 Florida-based Homeowners Insurance Company Now Offers One of a Kind Golf Cart Insurance Coverage
American Integrity Insurance Company, a premier Florida-based insurance provider, recently launched its golf cart insurance program. American Integrity is the only Florida-based homeowners insurance company (out of over 50) that offers this standalone coverage. In Florida, anyone over the age of 14 may drive a golf cart without a driver's license and Florida has over 1,100 golf courses, more than any other state in America. The American Integrity golf cart insurance policy will have similar coverage types that are often seen in an auto insurance policy with protections such as:
Property damage liability coverage: This coverage will help pay for damage to another person's property – like a car or house – if the golf cart driver is found legally responsible for an accident.
Injury liability coverage: This coverage will help pay for the medical bills of another person who suffers injuries if the golf cart driver is found legally responsible for an accident.
Collision coverage: This coverage will help pay for the golf cart's repairs if it collides with another cart or object in an accident, regardless who is at fault.
Comprehensive coverage: This coverage may help repair a golf cart if it is damaged as a result of fire or theft, for instance — versus the damage being caused by a collision.
"We are excited that American Integrity now offers a standalone golf cart policy. American Integrity has been a longtime partner with our agency, the primary insurance agency in Florida's leading golf cart community," said Jody Harter, COO of The Villages Insurance. "American Integrity took the time to listen to our request for this coverage and our customers are purchasing this protection every day."
Customers can select from several deductible options for both collision and comprehensive coverage. American Integrity's golf cart insurance can provide liability limits up to $500,000, under certain circumstances. The program even features several discounts, including a discount for customers with proof of continuous coverage within the past six months.
"Florida is a unique state and our consumers have active lifestyles and a broad range of needs," said Bob Ritchie, American Integrity President and CEO. "By continuing to expand our product offerings, we are able to provide customers with a one-stop shop for their insurance solutions."
In addition to golf cart coverage, the company launched its umbrella product in 2017. The umbrella policy provides additional liability coverage on top of a customer's underlying home, auto or watercraft policy limits. American Integrity Insurance's product suite also includes homeowners, condominium unit owners coverage, manufactured home, rental property, vacant property, and other specialized insurance coverages. The company is actively developing additional products that will be launched in 2017.
To get a quote for homeowners insurance or golf cart coverage, contact your insurance agent, or go to American Integrity's website, www.aiicfl.com, to find an agent in your area.
For more information about American Integrity Insurance, visit www.aiicfl.com or call 866-968-8390.
About American Integrity Insurance Group (American Integrity)
American Integrity Insurance, one of the largest writers of Florida homeowners insurance, has in excess of 250,000 customers and is represented by more than 900 independent agents. The Tampa-based company offers sound and comprehensive property insurance solutions, including traditional home insurance and coverage for vacant homes, condominiums, manufactured homes and dwelling fire policies. For more information, please visit the company's website at www.aiicfl.com, call 866-968-8390, or connect with the company on Facebook, Twitter, Google+, LinkedIn, Pinterest or Instagram.
Get Coverager to your inbox
A really good email covering top news.