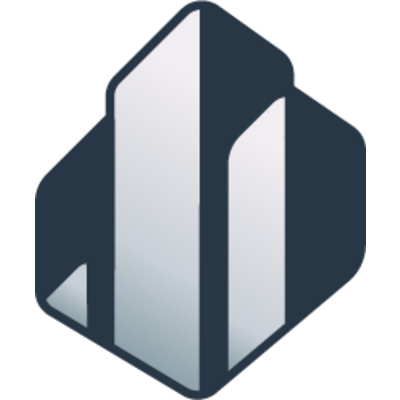 Dais Technology and Telemedicine Solutions Partner with KB CareAgents to Reduce Loss Rates for Long Term Care Facilities
Chicago, IL – November 7, 2022 – DAIS, the only no-code product platform and app store purpose built for insurance, today announced that it has formed a strategic partnership with Telemedicine Solutions on Dais' app store to deliver clinical applications to both skilled nursing facilities and senior living customers of CareAgents by K&B, the agent platform of K&B Underwriters, an industry leader in underwriting and risk management for over two decades. The CareAgents by K&B platform integrates WoundRounds by Telemedicine Solutions, the most-proven wound management app in the industry, which can be easily and efficiently scaled to hundreds and eventually thousands of long term care facility insureds of CareAgents by K&B.
The innovation at the core of the partnership is the integration and installation of technology applications at the inception of the policy relationship between the insured facilities and the underwriter, a first in the long term care industry. "CareAgents by K&B insured facilities will be equipped with the industry's most powerful tool to improve patient skin and wound outcomes – which has always been one of the highest risk elements of care delivery for long term care operators. We are confident WoundRounds will help the care teams of our insured facilities make significant gains in wound quality measures such as fewer facility-acquired pressure injuries and wound complications, as well as improved wound healing rates," said Bryan Baird, CEO of CareAgents by K&B.
Healthier patients and wounds healed without complications such as infections and wound progression (worsening by stage) is not the only benefit WoundRounds helps long term care facilities capture. Strong wound care and risk prevention programs have a positive ripple effect through operations, as clinical gains spark a major time dividend, giving time back to care teams, driving payroll savings and boosting staff retention, as well as reducing financial hazards such as regulatory fines and citations, claims and lawsuits. Baird added, "We want to give our insureds tools with a track record of reducing loss rates for long term care facilities. WoundRounds is the only wound management app with years of case studies showing reduction in risk and liability in some of the most challenging markets for long term care facility operators."
CareAgents by K&B is launching in a challenging environment for long term care with the inflationary backdrop of higher operating costs combined with sky-high staff turnover, a perfect storm for facility operators. "We have been in the market for over a decade now and have survived a couple difficult industry cycles, but one of the most satisfying things is showing industry veterans that WoundRounds – a mobile app that fits seamlessly in nursing workflows, accelerated through its delivery through the Dais app store — actually makes wound care teams immediately more efficient and effective, while delivering relief to the whole organization in the form of massive ROI's," said Mike Diamond, CEO of Telemedicine Solutions.
"Times of crisis create opportunity, and health care facility operators have a unique opportunity to turn things they take for granted, like the clinical data their care teams log every day, into high-value information to equip their teams to improve patient outcomes," said Aaron Larson, CRO of Dais Technology and an actuary by background. "Reducing the leading edge of professional liability claims, which is either pressure ulcer or falls, is going to actually reduce the risk profile of these insured facilities. We are excited about how this partnership can deliver real relief in a very challenging climate." 
About CareAgents by K&B
K&B Underwriters, based in Reston, Virginia, was founded in 2004 by people with a background in designing coverage for senior living facilities. Their commitment from the beginning has been to develop insurance and risk management programs that provide mutual success for all involved. K&B's program is designed to take advantage of the many challenges faced by today's Senior Living industry. They have established relationships with specialist brokers and invested in top tier market intelligence and cutting-edge risk management partnerships. K&B has the experience, solid relationships and advanced technology to tap into this market opportunity and provide a customized program with intrinsic value for senior living providers.Visit kbcareagents.com for more information, and follow CareAgents by K&B on LinkedIn.
About Dais Technology, Inc.
Dais is making it easy to create and sell digital insurance products. Using Dais, insurers can quickly bring new and existing products to market through digital distribution channels. For more information, please visit dais.com, and follow Dais on LinkedIn.
About Telemedicine Solutions
Telemedicine Solutions LLC is a mobile health technology company with a mission to improve the quality of life for people living with chronic diseases via simple apps designed to reduce the costs of care delivery and optimize patient care. WoundRounds, a mobile app by Telemedicine Solutions, LLC, is the wound management and prevention solution that empowers clinicians to deliver better wound care in less time. WoundRounds drives consistency in nursing practice, completeness in wound documentation, and compliance with organizational policies and standards. Visit woundrounds.com and follow Telemedicine Solutions on LinkedIn.