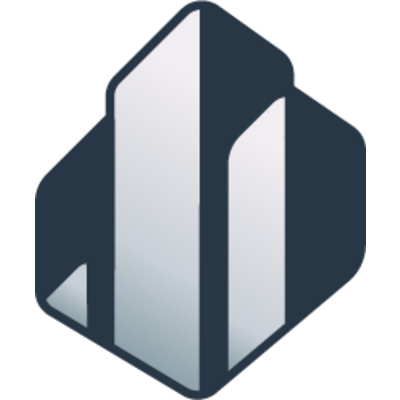 Dais 3.0: Operating System, Insurtech App Store Launch
CHICAGO – In development for over a year and in testing for the last 3 months, Dais 3.0 launched today–turning the Dais platform into the first ever full operating system for insurance. Dais customers can now bring any insurance product to market faster, connect any insurance product to any data in the world, and fully automate any insurance product with plugins that do everything from document generation to customer emails to re-rating and more. 
With the 3.0 launch, the full customer and policy lifecycle can be plugged into any service or application that's plugged into the operating system.
Now an Operating System
With the release of Dais 3.0, the platform has matured into a full operating system that finally makes life easier for business users. An operating system provides a technical foundation and developer framework for executing software applications on top of a common set of data, such as iOS or Android for mobile phones. In this case the operating system provides the "plumbing" for insurance applications: policies, quotes, rates, and forms–and makes all of that plumbing and the data that flows through it available to services, data providers, and software that runs on it.
"This release represents a shift from a platform to an operating system," said Jason Kolb, CEO of Dais. "We've exposed the policy lifecycle in our no-code platform, and created automation hooks into every step of the insurance policy life cycle. Now, other systems and data can easily connect. Data and models can be surgically inserted at critical points along the way, making it easy to make smarter and faster insurance products with better customer experiences. And we've made all of it available through our no-code platform. 
"In practice what this means is that our customers are able to start doing things that weren't possible before. The promises of insurtech innovation using modern technology such as usage-based insurance, monthly credit card billing, IoT integration, and instant online purchasing– are now possible and our customers are making them a reality right now, today."
Features in the 3.0 Release
New features in Version 3.0 of the Dais no-code platform include:
Complex bureau product support in seconds

Fully custom products, including Excess and Surplus (E&S) lines support

Native support for variable-rate and monthly-billed policies, including security deposit support 

API support for every step in the policy life cycle from quoting to billing and policy creation

Servicing UI's and API's for endorsements, cancellations, renewals, and more.

Plugins for using third-party or proprietary data in automation events (for example, providing actual miles driven or store sales in monthly rating)

Webhooks for sending data to external services including policy admin systems and data lakes

API's for third-party quoting (Partnerships already announced: Semsee, Tarmika, more coming soon)
In addition to the above technical achievements, Dais is also announcing the release of the Insurtech App Store.
The Insurtech App Store
The Insurtech App Store is an ecosystem of partners and providers whose data, services, and product enhancements are available seamlessly in the Dais no-code platform. 
The App Store currently offers:
Product templates that make it easy to create bureau, custom, and package insurance products. The first partnerships for product templates will be announced shortly.

A data catalog that offers push-button access to a variety of data sources, with the ability to optionally add custom data sources. Data can be used in prefill, underwriting, and product automation. Currently data is available from Experian, Melissa Data, Google, Relativity6, and NHTSA, with more data sources being added on a regular basis.

Third-party product upgrades that provide additional product capabilities in areas from compliance (such as automated OFAC checks) to payments (with built-in Stripe integration) to filing support.
"If you're an insurance company, you're looking for ways to go faster." Said Kolb, "You want to upgrade your products to improve your loss ratio. You want to get quoting API's up and running and connect to distribution. You want to get quoting UI's up and running so that people can quote and issue your new products. And you really need to do it in a top-shelf way, with a great customer experience, snappy response times, and full quote-to-issue, and beyond. We've given customers all of that–out of the box–with 3.0.
"The first users of the full 3.0 platform are launching right now, and we're excited to highlight some of these partnerships in the near future. This includes one of the first REAL usage-based commercial auto policies on the market, companies who are doing variable rating based on sales receipts, and more. Some of our customers are developing directly against API's (building their own front-ends), while others are using our out-of-the-box user interfaces to start selling policies in weeks to months.
"The ability to combine proven insurance products with the data and automation that's possible now is unprecedented. We're super excited to see how companies use the system to create insurance products that just haven't been possible before."