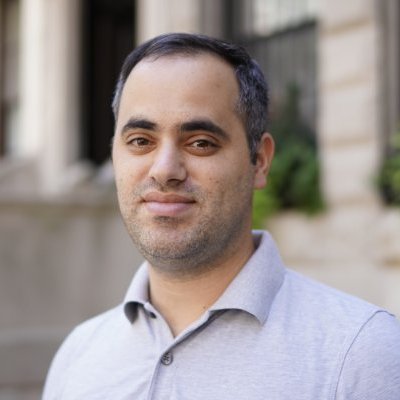 CUNA Mutual Group announces investment in ForeverCar
CUNA Mutual Group's venture capital entity, CMFG Ventures, LLC, announced today it is leading the venture-backing for Chicago-based ForeverCar, a full-service provider of extended service protection plans. Launched earlier this year, CMFG Ventures focuses on InsurTech and FinTech investments that provide innovative technology products and services to credit unions and their members.
ForeverCar transforms the way consumers buy and benefit from extended service protection plans by offering consumers one of the only digital marketplaces to research, compare, purchase and file a claim for extended service protection plans. This investment reinforces CUNA Mutual Group's commitment to helping consumers and their families plan, protect and invest for their future.
CMFG Ventures is a part of CUNA Mutual Group's innovation strategy platform, which identifies and invests in new ideas and opportunities to support credit unions and consumers for the future. CUNA Mutual Group actively explores critical trends affecting the credit union and insurance industries, including data analytics, emerging technology, mobile and new digital channels.
To date, CMFG Ventures has invested in a number of start-up companies, including ForeverCar, SpringboardAuto.com, Cumulus Funding, and SmartAsset.
"We never stop looking for better ways to provide consumers with easy and convenient products and services to empower their financial security," said Robert N. Trunzo, president and CEO, CUNA Mutual Group. "The technology and mobile landscape continues to evolve. CMFG Ventures brings innovative services to market more quickly, but in a way that fits how consumers prefer to engage and buy products and services from their credit union."
CMFG Ventures' investment strategy targets data and technology, consumer lending, mobile channels and consumer asset protection. The venture capital company actively engages and evaluates start-up investments that best support and provide a clear advantage for credit unions to serve their members.
CUNA Mutual Group works with 95 percent of U.S. credit unions,1 offering a firsthand market perspective for start-up companies looking to reach more than 107 million credit union members.2 The company's innovation strategy calls for CMFG Ventures to explore start-ups that align with the credit union mission, "people helping people," with the intent of creating mutual success for credit unions and their members.
"We look to partner with companies that help us provide simple and accessible financial services and insurance products to credit unions and their members," said Brian Kaas, managing director, CMFG Ventures. "Our investments will directly infuse new alternatives to help the next generation of credit unions and consumers grow and secure their financial future."
For more information about CMFG Ventures, please visit our website.
About ForeverCar:
ForeverCar.com is a full-service provider of car repair protection plans that gives people complete and honest information, transforming the way people buy and benefit from extended car coverage. ForeverCar.com is the first online service to display quotes and enable purchasing of car repair protection plans, giving car owners full visibility into what's covered. ForeverCar offers the most comprehensive coverage in the U.S., with many plan options providing the equivalent of a manufacturer's bumper-to-bumper warranty. For more information, visit www.forevercar.com.
About CMFG Ventures:
CMFG Ventures, LLC is the venture capital entity within CUNA Mutual Group that focuses on strategic, early-stage investments in the credit union, financial services, and insurance industries. Additional information about the company can be found at www.cmfgventures.com.
About CUNA Mutual Group:
CUNA Mutual Group helps people plan, protect and invest for their future – regardless of their financial standing. The company was founded more than 80 years ago by credit union leaders who were looking for an insurance partner they could trust. Today, CUNA Mutual Group helps credit unions and hardworking Americans build financial security through commercial and personal insurance products; lending and payment security solutions; and risk management, retirement, investment and marketing services. Additional information about the company can be found at www.cunamutual.com.
CUNA Mutual Group is the marketing name for CUNA Mutual Holding Company, a mutual insurance holding company, its subsidiaries and affiliates. Life, accident, health and annuity insurance products are issued by CMFG Life Insurance Company and MEMBERS Life Insurance Company. Corporate headquarters are located in Madison, Wis.
Get Coverager to your inbox
A really good email covering top news.