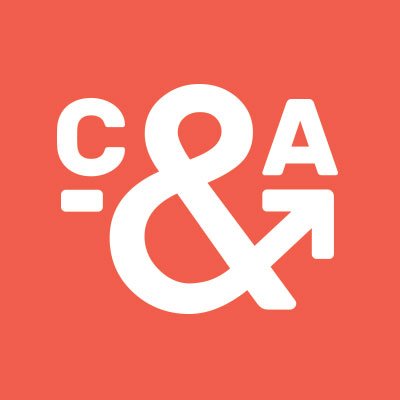 Cake & Arrow Partners with NEA's Member Benefits Corporation to Redefine Member Benefits for a New Generation of Educators
Cake & Arrow is pleased to announce that our collaboration with NEA's Member Benefits Corporation (NEAMB) on a redesign of their website, www.neamb.com is live.
NEAMB is responsible for offering member benefits to the three million members of the National Education Association, the largest labor union in the country representing public school educators across the United States. By conducting dozens of hours of research and testing with hundreds of NEA members, we redesigned the site around key moments in members' lives and careers, dramatically shifting the website experience from a functional description of products and services to an emotionally-driven expression of the value and benefits NEAMB brings to its members' lives and careers.
"As an established organization with a more than 50 year history supporting and advocating for public school educators, NEAMB is a truly customer-centric organization whose mission is to make NEAMB members' lives better. We wanted to create a digital experience that would demonstrate and embody their value proposition while communicating it in a way that would resonate emotionally with their members," said Josh Levine, Cake & Arrow founder and CEO. "What we did was help NEAMB design an experience around what are the most important moments and events in educators' lives and careers so they can be seen as a go-to resource for educators in the moments when it really matters."
The new site design will help NEA members more seamlessly tap into the enormous value that NEAMB has to offer, by:
Personalizing content based on life stages, personal interests, and seasonality and aligning relevant member benefits and services
Highlighting resources pertaining to members' personal lives to offer guidance, information and support to members beyond the classroom
Hyper focusing on usability, saving educators who are notoriously overextended time and energy so they can access the support they need quickly and easily at the right times
"Public school educators are responsible for performing some of the most important work in the world, and their jobs are amongst the most demanding and difficult. It's critical that they feel supported, and have access to the benefits and resources they need to be successful in the classroom and in their personal lives," said Leona Lindner, Chief Marketing Officer at NEA Member Benefits Corporation. "We are proud to offer our members a digital experience that seamlessly aligns with our mission to improve NEA members' lives. Our new website has enormous potential to truly improve members' quality of life by helping them easily and seamlessly find the right resources and services to support them at the most critical moments in their lives and careers."
About NEA Member Benefits
Since 1967, when the NEA Teachers Service Corporation (now called NEA Member Benefits) was founded to administer member benefits programs, they've supported NEA members by providing them with solutions that improve their lives, allowing them to focus on supporting their students. Their enduring promise is to make NEA members' lives better. Through carefully vetted, best-in-class programs and services, as well as through trusted information that can help members be an informed consumer, they strive to add value to NEA membership.
About Cake & Arrow
Cake & Arrow is a customer experience design agency that  builds digital products and services in insurance, non-profit, retail and a handful of other key industries. We're leading global digital initiatives with MetLife, ProSight, and the NEA's Member Benefits Corporation among others, for launches that span life, group benefits, P&C, and specialty. We use customer data to achieve results, focusing on creating resonant digital experiences that help companies get closer to their customers.