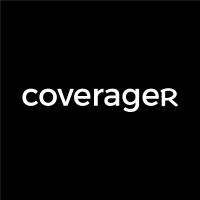 Baloise invests in Danish peer-to-peer car sharing company
Baloise Group has invested around €5 million in Danish peer-to-peer car-sharing company GoMore , which enables members to share their private cars through car rental and ridesharing options. Many of these cars are also available to lease.
With more than 2.6 million members in Denmark, Sweden, Finland, and Spain, GoMore is a key player in the space of mobility and transportation.
"The partnership with GoMore will provide additional impetus for our existing sustainability activities within the Mobility ecosystem. The investment thus reflects our faith in GoMore as well as our belief in the need to offer more sharing models to protect the environment. Sustainability is an important element in the establishment of a European mobility ecosystem so that this can play its part in the necessary reduction of CO2 emissions. GoMore has already proven that it offers services that meet the personal transport needs of today's users while promoting an efficient way of getting from A to B." – Baloise Group CEO, Gert De Winter.
"We own far too many cars and we use them very badly. But sharing means fewer people have to own a car, which means more space for living – and less space for cars that aren't being used. Baloise is active in a number of exciting markets and will be an important partner in ensuring that our car sharing model is expanded to include as many cars and as many customers as possible. Ultimately, this will help to reduce car ownership." – Matias Møl Dalsgaard, CEO of GoMore.
Insurance Under the Influence®
This investment is a tactic for achieving Baloise's goal of developing its Home and Mobility ecosystems by 2025. GoMore's offerings are a complement to the current services within the Mobility ecosystem provided by Baloise's existing partners such as Mobly, Gowago, Ben Fleet Services, Stratos, Drivolution, and aboDeinauto.
Back home, you'll find that AAA and Allstate share a similar vision as they also have mobility initiatives in place, as covered in our research report Above & Beyond Insurance.
Get Coverager to your inbox
A really good email covering top news.