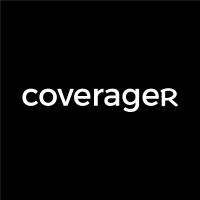 Babylon looks to create the world's first integrated digital health system
The Royal Wolverhampton NHS Trust (RWT) and Babylon Health are launching a 10-year partnership to develop a new healthcare delivery model of 'Digital-First Integrated Care', for 300,000 people across Wolverhampton and its surrounding areas.
Patients will get greater control over their own health, faster treatment, fewer trips to the hospital, treatment from their own home and greater access to their own data. Staff will have time freed-up for patients with the most urgent and complex issues, avoid duplication, and improve information-sharing.
Through a single, free app, patients will have connected primary and secondary care with access to:
Clinical consultations with The Royal Wolverhampton and Babylon doctors and specialist nurses, while also giving patients control of appointment booking and prescriptions
Personal Clinical Records, which allow patients to see their own medical information and watch their consultations again
Health Assessment, which creates a health report based on a user's medical history and lifestyle and displays it with a 'digital twin'
AI Health Assistant, which gives users medical information and triage advice, based on epidemiological data, about their symptoms
Health Management, which generates personalized care plans to support the proactive care of patients with chronic diseases
Monitor, which can use real-time health information from wearable tech and connected apps
Rehab following hospital admission, with fast remote clinical responses to help recovery and avoid readmissions
The first new services are expected to go live before the end of 2020.
"I am delighted to announce this long-term partnership with Babylon who will work alongside the Trust's primary, secondary and community care teams to deliver transformational changes to the way we deliver care. Workforce is the biggest challenge facing healthcare in the NHS and internationally. In the next ten years, the gap between staff needed and the number available could reach almost 250,000 just in England. As medicine transforms over the next 10 years, and cutting-edge technology improves, it is critical that the NHS develops a digitally empowered workforce. With the Trust's end-to-end care portfolio this is a huge opportunity for us and Babylon to constructively tackle all of these things together. I am confident that this won't be just good for our patients, it will benefit the wider NHS through early prevention, treatment and the sharing of our learning." – Trust Chief Executive David Loughton, CBE.
"We are extremely proud of this exciting 10-year partnership with RWT which will benefit patients and the NHS as a whole. We have over 1,000 AI experts, clinicians, engineers and scientists who will be helping to make Digital-First Integrated Care a reality and provide fast, effective, proactive care to patients. Together with RWT, we can demonstrate this works and help the NHS lead healthcare across the world." – Ali Parsa, CEO and founder of Babylon.
Get Coverager to your inbox
A really good email covering top news.