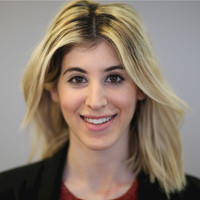 AXA Belgium partners with CMT to launch AXA DriveCoach
AXA Belgium announced that it has launched AXA DriveCoach – a new look for the AXA driveXperience proposition, built with Cambridge Mobile Telematics 's DriveWell solution.
Introduced in 2016, AXA DriveCoach allows drivers to subscribe to the AXA driveXperience option through their broker. This allows them to obtain a score and an analysis of the driving calculated based on acceleration, speed, braking, and turns. The app is connected to the AXA Drive key which is connected to the vehicle's OBD socket. A good driving score can lead to "a significant reduction in premium" ranging from 20% to 50% on select coverage. With the new solution, the AXA Drive key is no longer necessary as the solution is mobile-only with the AXA DriveCoach app automatically recording trips where the customer is identified as a driver.
The new solution also adds a fifth element to the driving analysis – the use of the smartphone while driving (excluding hands-free kit). As soon as the smartphone moves or the driver touches the screen with his hands while the vehicle is in motion, the driving score will be negatively influenced.
"Using smartphones while driving is unfortunately one of the main causes of road accidents among young people. Through this application, we want to make young people aware of their driving behavior and the specific aspects that are part of it. Think of our app as an innovative and attentive driving assistant that encourages them to drive more safely. They in turn benefit from an attractive premium reduction and the number of road accidents is reduced. Everybody wins." – Jef Van In, CEO AXA Belgium.
In addition to a more modern interface and an update to existing features, the new AXA DriveCoach app also offers some additional features to make driving safer, easier and more enjoyable:
Thanks to the "sequences", the young driver will be encouraged to beat his own records. Has he already recorded a maximum of 10 consecutive trips without sudden braking? Can he manage to make 11 ?!
Family competition, on the other hand, helps challenge other family members and find out who is the safest driver in the family.
Through a ranking, the young driver can also compete against other drivers to win the first place. The winners can win great prizes.
Get Coverager to your inbox
A really good email covering top news.