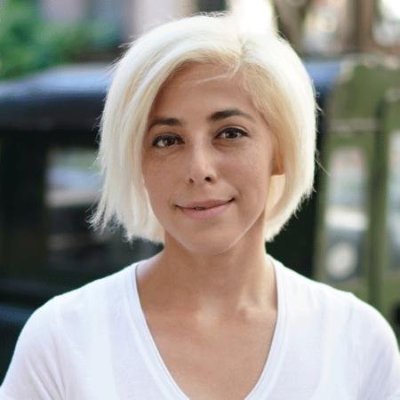 A (Worthy) Opponent Called Customer
Personal notes following three f2f meetings with insurers, two success stories, and one bundle strategy
*
I recently learned that the industry looks favorably upon Insurent and Trupanion, primarily because of their distribution models. Speedy refresher below.
Insurent, based in NYC, is the first institutional guarantor of residential leases in the US. Over 400,000 rental units relating to over 3,200 buildings are covered under the Insurent Lease Guaranty Program, across New York, New Jersey, Illinois, Massachusetts, Maryland, Virginia and Washington DC. The program is underwritten by Argonaut that's owned by Argo Group (the insurance company, not the ad agency). Also, the company offers a relatively sweet approval time of 20 minutes. Perfect for retired, foreigners and 'asset-rich-cash-poor' kind of individuals.
Since then, additional players have entered the space in US:
Trupanion, based in Seattle, is a medical insurance plan for cats and dogs throughout the US, Canada and Puerto Rico. It was founded in British Columbia in 1998 (under the name VetInsurance), and is one of 14 major animal health insurers who belong to the North American Pet Health Insurance Association. What does success look like? In 2004, it became the first profitable pet insurance provider in North America, and on July 18, 2014 it went public at an initial offering price of $10:
Trupanion's success can be attributed to their Territory Partners; these are pet-passionate visionaries who help educate veterinarians, their staff, and their local communities on the benefit of medical insurance for pets. They are the reason more and more veterinarians recommend Trupanion to their clients.
And what do these two companies have in common? Both deployed a successful B2B2C strategy. Successful because in both cases, the partners have skin in the game. An Insurent broker/ property manager would very much fill a vacant space and promote the service to those that don't quite meet the strict parameters of renting in urban cities such as NYC. A Trupanion Territory Partner is an independent business owner that earns revenue from Trupanion while helping veterinarians and pet owners provide the highest quality medical care to their pets. Also, Insurent operated in what was then – a blue ocean. Similarly, Trupanion operates in a market where penetration is below 1%, where the primary reasons for low coverage in North America is lack of awareness.
So, the industry loves a good B2B2C story, which translates to most as lower customer acquisition costs (CAC).
Fast forward to today
Cadillac, Mercedes-Benz and Tesla (1) are all iconic car manufacturers, (2) have all appeared in a song or two (think: "Pink Cadillac" by Bruce Springsteen, "Get The Party Started" by Pink, and "Hustle Harder" by Common), and (3) will soon be placing insurance brands in the backseat…but only for a select few drivers. Here's the story: earlier this month Mercedes-Benz Services Malaysia (MBSM) announced the launch of a 'vehicle subscription – financing solution' called "Lease2Go" to allow users to drive a Benz over a period of time, minus the commitment of total ownership. Some of the benefits include: (1) the option to drive a new Mercedes-Benz more often, (2) zero down payment, and (3) zero risk of asset depreciation.
Sounds familiar? It should.
Cadillac and Tesla have similar plans in the works. Cadillac plans to launch a new service to reach Generation X and Generation Y called Book that will allow members access to their choice of popular Cadillac models for however long they want the model, then the ability to switch to another model. "The insurance premium provided with the Book by Cadillac program is covered in the monthly subscription fee of $1,500." Similarly, in Asia, Tesla is testing a pay-one-price model that includes both insurance and maintenance for the entirety of the vehicle's lifetime. 
Three observations –
– Another B2B2C model
– The strategy is irrelevant for brokers and/or trusted advisors and/or aggregators -> file under 'less leads'.
– Underwriting/Pricing sans zip -> now that's different. That's really different. Remember when in 2015, Bankrate researched the impact of zip codes on auto insurance premium to discover what you already knew? Exactly,  a zip code may determine what one pays for auto insurance. Look:
Back to vehicle subscription models – these car manufacturers are offering a fixed monthly service price that factors in insurance regardless of one's demographics. With Book, you have to be at least 18 years or older to apply. And there's an application process. With MBSM, coverage is limited to LLP, LLOP, Windscreen, Comprehensive Coverage, Special Perils. With Tesla, the unknown is larger than the known. Anyway, this is different, worth mentioning and not the gist of this post.
// BTW, there's also a company called Carma, which offers a monthly car subscription to drive any of their cars. And, of course, they take care of insurance too. It recently got accepted to Techstars Mobility Class of 2017.
Bottom Line: I'd say someone just swapped a low CAC for an 'underwriting unknown'.
So, how often should a brand opt for a B2B2C strategy?
Rarely. Really. Rarely.
– Insurent is a B2B2C model by nature
– Trupanion's B2B2C model resembles a captive agency force, and it no longer accepts applications for its Affiliate Program
Independent Agents 
An oxymoron in itself, the independent agent is a prime example of a B2B2C strategy deployed by insurers. Those same insurers that say they "have always been committed to the independent agency system" are basically saying they "have always been dependent on the independent agency system". Written off for dead, the independent agent is very much alive. The term though, may as well be. To begin with, it is a catch-all phrase that does very little justice to a group that is diverse as the color nude (hint: there are many shades of nude). Most with minimal ability to surprise. And if you can't surprise, you can't survive.
Few things to note. One. Independent agents aren't victims. They've made a perfectly good living doing what their dad did. I generalize and generally this is true. Two. If I was naive, I'd suggest agents choose better insurance partners. And insurance carriers choose better agents; not based on their current book of business but rather based on how the agency plans to grow. Three, it's about time independent agents looked in the mirror. The reason they are still standing is…grit. And only grit. They are in it for the long-term. After all, today customers will swap expertise, experience and relationship with speed, convenience, and value, anytime.
So, here's a ridiculously great idea that together with grit will ensure that even the average B2B2C strategy can see you to a better tomorrow: Treat your customer as your opponent. Keep your friends close and your customers closer.
Treat your customer as your opponent
Insurance customers are familiar with one to three moves that the 'winner' will anticipate: (1) when they will shop, (2) when they will claim, and (3) when they will shop. Because some things are worth repeating. Okay, so (2) is a bit tricky but nowadays, you can prevent and protect, yet that's the subject of another post, or another conference. And with that mindset, why allow anyone to get closer to your customer but you? Read in the context of: Progressive just announced the launch of HomeQuote Explorer to allow customers to shop for home insurance online through its Progressive Specialty Insurance Agency, as it tries to grow its book of "Robinsons" – that's Progressive talk for multi-insurance product customers. Another example: Facebook Features: a range of anything from Mentions to Groups to Messenger and even a Marketplace. In reality, too many features to list – and that's exactly how Facebook stays close to its customers.
In sum, what made insurers successful – taking risk and keeping distance – won't make insurers successful.
I never said I love insurance,
Shefi