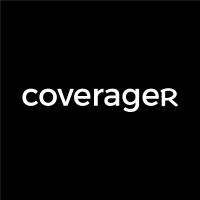 A look at Lemonade Car in Illinois
On November 3, 2021, Lemonade officially entered the car insurance space with the launch of Lemonade Car in Illinois.
A few months prior to the launch, Lemonade's co-founder Daniel Schreiber shared a few words about the upcoming product. "We're encouraged to see that on Google, Lemonade Car or Lemonade Car Insurance has consistently ranked as one of the top 3 search terms associated with our company," he said. "Been true for years, even before when we spoke about this as a product. And we think this may be an indicator of the pent-up demand that we will hopefully unleash with the launch of Lemonade Car."
However, a recent filing with the state of Illinois suggests that Lemonade's car insurance product isn't in strong demand. In a rate revision filing dated July 8 2022, Lemonade shared that it currently counts 2,823 auto policyholders in Illinois with premiums of $1,471,791. Some rough calculations translate to around 400 net new car policyholders per month since launching the product in early November of last year.
On numerous events, Lemonade management emphasized bundling as a key strategy for the car insurance product. Illinois isn't Lemonade's biggest market but it's pretty high up – the company generated around $15.7 million in premiums in 2021, making it the sixth largest state in this category. This figure, coupled with the fact that Lemonade's customer base is still dominated by policyholders with low premium products, makes us believe that the company's car bundling journey is off to a slow start.
Get Coverager to your inbox
A really good email covering top news.