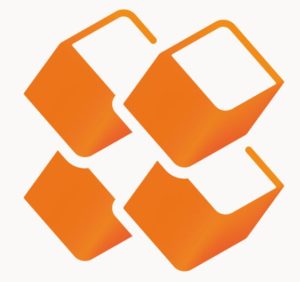 3 Of The Latest Insurance Trends To Keep An Eye Out For
Now that we've officially closed out the first half of 2022, there are some important insights for us to consider throughout the next two quarters of this year. Let's look at three latest insurance trends that most piqued our interest over the last couple of months and how they will affect carriers and solution providers going forward.
Embedded Insurance
This first topic was one covered by Alex Lazarow, Senior Contributor at Forbes, in October of last year. He spoke about embedded insurance and its rising popularity. For those that don't know, embedded insurance is where the policy is actually a feature of your product purchase (ex. getting a 3-year warranty on your new Dell laptop when you buy it). Lazarow's article following Insurtech Connect 2021, was directly related to Tesla and how this year, they'll be introducing embedded insurance of their own.
In 2022, this will begin to affect carriers more than anticipated in the past. This is mainly due to Tesla, and General Motors, both looking into offering embedded insurance alongside their customers' auto purchases. Car manufacturers aren't the only companies getting involved now, as the increasing popularity of this option has piqued interest across different industries too.
At Guidewire Connections in late 2021, their Chief Evangelist, Laura Drabik, used the example of embedded insurance included in the purchase of a dog collar, suggesting that almost anything that can be insured, will be in the near future. On top of that, Guidewire has restructured their services, meaning many insureds' embedded policies will now be accessible through PolicyCenter and ClaimCenter. This is groundbreaking because carriers might now have to rethink their underwriting structure and see if it makes sense to start partnering with large corporations directly. Another amazing company taking advantage of this is VanMoof, a Dutch electric bike vendor who offers full theft insurance and recovery packages as part of their customers' purchase.
Cloud Systems
At the beginning of this year, Aite-Novarica addressed the growing demand for "real-time adjudication and cool dashboards" of which Guidewire, again, is a great example. They've spent the last couple years developing their cloud platform that utilizes Amazon Web Services, which is extremely scalable and flexible for its users.
Carriers that haven't yet made the switch to a modern core system vendor are quickly putting themselves at a disadvantage. Duck Creek shared a similar sentiment in 2021 saying "The cloud offers the only efficient option for an ecosystem that is fast and efficient enough to deliver."
Throughout the rest of this year, we'll see carriers continuing down the path of digital transformation, including more cloud-based core systems than ever before. A major incentive for this switch is having access to the most modern software and most efficient workflows on the market. If you're not sure where to start, take a look at this list compiled by G2, comparing the Best Insurance Suites Software. These are just some of the incredible offerings currently available.
The Impact of Self-Driving Vehicles
Finally, in 2017, the Oxbow Partners discussed several topics that have become extremely relevant once again. And with the power of hindsight, I want to review what we've been able to learn, with one topic, in particular, being self-driving cars.
When the stats were released, Oxbow predicted that autonomous vehicles were three years away. And with an exponentially growing demand for those in 2022, I'd say they were spot on. As most autonomous vehicles are electric, that has been an additional incentive to convert, with gas prices on the rise. This is something extremely important for carriers to consider as each country has different laws regarding a car's ability to be fully autonomous on the road.
If, for example, a driver from Berlin (where some self-driving cars are legal on public roads) found themself in New York (where they are not), and got into an accident with their Tesla on autopilot, who would be at fault?
Would it be the driver, even though they didn't know that local laws require you to always keep at least one hand on the wheel?
Would it be the car manufacturer who didn't design the software to be agile enough to detect the collision?
Or would it be the legal owner of the vehicle who didn't explain local laws to the driver?
This is something to consider in even more detail as the availability of these vehicles continues to increase. Keep an eye on judicial proceedings and make sure you're ready to react.
Going Forward
As we move further into 2022, the future looks bright. Insurtech companies are back in full swing and the competition is driving solution providers to be better than ever. It's incredible to see this kind of resilience in our insurance community.
FRISS' year will be packed with product upgrades that we can't wait to share will all of you, along with an increased presence at face-to-face events worldwide. We're ready to show why we're the world's most widely-implemented P&C fraud detection and risk mitigation solution on the market, and are looking forward to interacting with such a phenomenal community of like-minded individuals.
FRISS is 100% focused on automated fraud, risk and compliance solutions for P&C insurance companies worldwide. Their AI-powered solutions are available for Underwriting, Claims, and SIU, offering support for full end-to-end digital processing.
With over 300 implementations across more than 40 countries, FRISS is seen as a trusted advisor, guaranteeing a safe digital transformation for all of their customers, and unique tailoring of solutions to fit their specific needs. Carriers can expect a seamless integration and products that provide a quick time to value (TTV). 
Now, with $65 Million from their Series B funding round in 2021, FRISS will be able to continue offering their customers state-of-the-art technology to guide carriers through an ever-changing fraud landscape. For more information, visit www.friss.com.