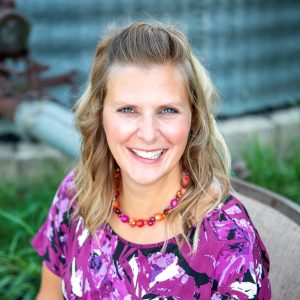 20% of Flood Damage Affects Homes Outside of Flood Zones
Clearsurance.com recently published a guide to flood insurance. This guide provides statistics related to country-wide risk. One of the most shocking facts about floods is that every state in the U.S. has experienced flooding in the past five years.
So, individuals who believe themselves to be out of harm's way should reevaluate their risk and take the proper steps to protect themselves.
Financial Impact of Flooding
According to Clearsurance.com, just one inch of water can result in $25,000 worth of damage. Many people would consider that minor flooding, but $25,000 in damage is far from insignificant.
It's common for major storms to result in billions of dollars worth of damages in a single state or region. Many mortgage providers require homeowners to purchase flood insurance for homes built on flood plains, but 20% of flooding in the U.S. happens in areas outside of identified flood zones. 
Unless a homeowner chooses to purchase flood insurance, they are left with the responsibility to cover the financial impact on their own. FEMA provides grants to homeowners following many significant floods, but this assistance is usually not nearly sufficient to cover actual losses.
Flood Insurance Coverage
As with comprehensive car insurance, consumers can't purchase a home flood policy and expect immediate coverage. There is usually a waiting period before applying for coverage and receiving an in-force policy. 
But, as with car insurance after a natural disaster, flood insurance proves its value when a policyholder has to make a claim. 
According to Clearsurance.com, flood insurance is comprised of two components: Building property coverage and personal belongings coverage.
Building property insurance covers the following losses:
The insured building and foundation

Electrical and plumbing systems

Central air-conditioning equipment, furnaces and water heaters

Appliances such as refrigerators, cooking stoves and built-in appliances, including dishwashers

Permanently installed carpeting

Permanently installed paneling and wallboards, bookcases and cabinets

Window blinds

Detached garage up to 10% of the coverage (detached buildings other than a garage need a separate building property policy)

Debris removal

Personal property coverage
Personal belongings coverage protects from losses related to the following items:
Curtains

Portable and window air conditioners

Portable microwave ovens

Portable dishwashers

Carpets not otherwise included in the building property coverage

Clothes washers and dryers

Freezers and the food in them

Valuables up to $2,500
Individuals who carry flood insurance can depend on coverage for a wide range of damages.
Flood Insurance Costs
Clearsurance.com reports that flood insurance costs an average of $700 per year. Homeowners in high-risk areas can expect to pay more, while those in low-risk regions may pay less.
A homeowner in a flood zone can purchase coverage from the National Flood Insurance Program (NFIP). These plans are backed by the federal government.
Unfortunately, homeowners outside of a FEMA-designated flood plain in a community that doesn't participate in NFIP may have difficulty finding flood insurance. Some private insurers offer policies, but they're not always easy to find. 
Filing a Flood Insurance Claim
One of the most critical steps related to filing a flood insurance claim is providing documentation. A homeowner that can prove the pre-flood condition of their home and belongings will have an easier time receiving compensation.
Additionally, homeowners need to track their repair expenses. They can't expect their flood insurance provider to take their word on anything. Receipts are critical to receiving compensation.
Even though flood damage can create stress for homeowners, it's essential to file a claim as soon as possible. Sometimes, claims take a long time to process, especially if an entire region was impacted. So, the sooner a claim is submitted, the sooner it can be processed. 
Minor flooding can cause tens of thousands of dollars in damages, and major flooding can completely destroy a home. Flood insurance is the best way for homeowners to protect themselves from the financial risk of flood damage.
Read Clearsurance.com's complete guide here: Flood Insurance Guide: How To Get Flood Insurance.