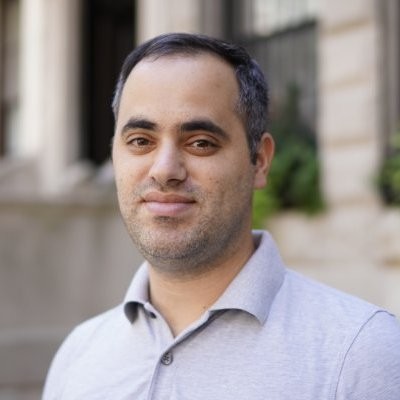 Wrong Answer
In our Essentialism post from 2020, we wrote about the relationship between companies like GEICO and Progressive and certain lead-gen companies. Here's a piece from the post:
"Companies like GEICO and Progressive aren't dumb; they know conversion rates suffer when their lead-gen partners give consumers the runaround. But this is one essential ingredient of their strategy to maintain control instead of becoming a rectangle with a logo and price tag on a comparison site, leaving it up to consumers to decide. The other essential ingredient is being everywhere all the time – online and offline, display and search. EverQuote is not an essential part of the insurance value chain – it can disappear tomorrow and consumers would still be able to get insurance. But EverQuote is an essential piece for companies like GEICO and Progressive for two reasons: They are getting more consumers to shop for insurance online and skip agents, and agents who cave in and buy leads from EverQuote are wasting their limited resources to play a game they can't win. But there's a third reason. EverQuote's model gives a bad name to other comparison sites which leads some shoppers to forget their fantasy of comparing real quotes in real-time and just go back to the basics – getting quotes from familiar companies, and GEICO and Progressive are familiar. Essentially, GEICO and Progressive are willing to bleed a bit by enabling the likes of EverQuote so their competitors bleed out."
This week, EverQuote and MediaAlpha, the beneficiaries of this type of relationship, shared their Q1 results and the bottom line is that when their partners suffer, they suffer. "In the first quarter, our Property & Casualty (P&C) vertical continued to be affected by the cyclical decline in auto insurance advertising spend," said MediaAlpha co-founder and CEO Steve Yi. EverQuote CFO John Wagner was a bit more specific – "At this point, if we look across basically all the top carriers rank order in terms of spend a year ago and we look at them today, how many have significantly pulled back their spend with us as they move to increase their rates. And the answer is now all of them."
In Q1, Progressive's advertising spend was reduced by 8% compared to the same period last year. GEICO also made cuts in this department – underwriting expenses in Q1 decreased by $249 million (17.3%) compared to 2021, reflecting lower employee-related and advertising expenses. These recent developments bring forth the ultimate debate of the direct channel vs. the agency channel.
Before getting into the weeds, it's important to note that the direct channel in insurance isn't always direct and EverQuote and MediaAlpha are a great reminder of that. A company looking for a direct line to someone will still need that someone to pick up and the reality is that many insurance shoppers prefer the help of a directory – be it Google or Gabi. Now that we got that out of the way, the ultimate debate is really between the certainty that comes with the agency model vs. the uncertainty of everything else.
In 2021, Progressive's personal lines net premiums written for the agency channel stood at $17.2 billion. On the direct side, personal lines NPW was $18.9 billion. One way to determine which channel is more cost-effective for Progressive from an acquisition standpoint is to figure out how much it spent in commissions/advertising to generate these premiums. So, we did some math and found that from 2012 to 2021, Progressive grew its NPW for the direct and agency channel by $12.5 billion and $9 billion, respectively. We then calculated how much money the company spent each year on advertising (direct channel) and commissions (agency channel) and we almost had a tie.
| | | | |
| --- | --- | --- | --- |
| Year | Advertising Spend | Agency Commissions* | Agency Channel -NPW |
| 2012 | $547M | $820M | $8.2B |
| 2013 | $619M | $870M | $8.7B |
| 2014 | $682M | $910M | $9.1B |
| 2015 | $748.3 | $920M | $9.2B |
| 2016 | $756.2 | $1.010B | $10.1B |
| 2017 | $1.005B | $1.170B | $11.7B |
| 2018 | $1.422B | $1.350B | $13.5B |
| 2019 | $1.837B | $1.530B | $15.3B |
| 2020 | $2.175B | $1.610B | $16.1B |
| 2021 | $2.139B | $1.720B | $17.2B |
| Total | $11.93B | $11.91B |   |
*Assuming an average of 10% commission for both new and renewal business
Progressive spent nearly the same amount on acquisition costs, but premiums from the direct channel were 39% higher. This channel also allows Progressive more flexibility: if the company decides not to spend a dollar on advertising the following year, the impact will be less severe than if it decides not to pay renewal commissions to agencies. Of course, life isn't always black and white, and it's not just about statistics. In 2007, the total net premiums written through the agency business represented 63% of Progressive's personal lines volume while the direct channel accounted for 37%. In 2021 these numbers look very different – direct business represented 52% of the personal lines' volume and the agency channel accounted for 48%. During this period, the agency channel went from NPW of $7.5 billion to $17.2 billion (+129%) while the direct channel grew from $4.3 billion to $18.9 billion (+340%). In terms of policies, the agency channel accounted for ~4.4 million auto policies in 2007 and ~7.8 million in 2021 (+77%) and the direct channel went from ~2.6 million auto policies to ~9.5 million (+265%).
The uncertain direct channel is certainly the bigger and faster growth channel for Progressive. GEICO is also a company known for its direct approach (and big and fast growth), but unlike Progressive, it doesn't work with offline independent agencies or online ones like Gabi and Jerry. This strategy is now hurting GEICO as the company is forced to shift some of its sales agents to the service and claims department following the decision to limit phone sales. A point worth mentioning that impacts acquisition costs – independent agents receive sales commissions but they also help the insurance company with customer service.
And yet when GEICO sees Progressive, it sees telematics. "There's no question that more recently, Progressive has done a much better job than GEICO…in terms of margin and in terms of growth rate. There are a number of causes for that, but I think the biggest culprit as far as GEICO is concerned…is telematics," said Ajit Jain, who chairs Berkshire's insurance operations, at the Berkshire Hathaway's annual meeting. That's the equivalent of following fitness influencers and immediately attributing their physique to the time they spend at the gym when in reality, exercise is a lousy way to lose weight. 
So, which is the ultimate channel? The answer, of course, is that it depends on what you want to be when you grow up. Hippo, which mainly distributes through independent agents, spent 16% of its in-force premiums on sales and marketing in 2021. On the other hand, Lemonade and Root, which mostly go direct, spent 37% and 38%, respectively. These two companies have adopted the 'go big or go home' mantra from the get-go (Root is probably going home). You can't say the same about Hippo.
As we leave you with this open question, note that most agents haven't figured out a way to sell insurance online on a large scale. 
Get Coverager to your inbox
A really good email covering top news.