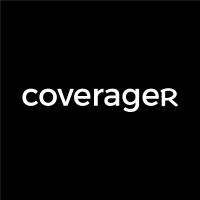 What's next? Insurance for influencers
*** Note: Since publishing this article, Influrance site has been taken down and we've learned it has no connection to Next Insurance***
We have reason to believe that Influrance is connected to Next Insurance.
"You can access your ID cards, policy documents, and related information via any modern web browser on an internet-connected device such as a tablet, phone, or laptop. If you are unable to gain access to one of these devices, you are able to call Influrance at 1-855-222-5919 and one of our agents can provide you with a physical copy."
1-855-222-5919 is the number to reach the Next Insurance help center.
Let's back up.
Influrance Inc is a Delaware Corporation, which does business as Influrance Online Insurance Services in California, Michigan, Minnesota, North Carolina, and Texas and as Influrance Services in New York, North Dakota, and Virginia. Its subsidiaries include Influrance US Company, Influrance First Insurance Agency, Inc., and Influrance Claims Management, Inc.
For now, it is also just a landing page with the following details: it will offer insurance starting at $9 a month for influencers to protect their earnings, social media accounts, and their reputation. By influencers, think of those making money from YouTube, Instagram, TikTok, and Facebook. Coverages include general liability, personal liability, business interruption, and cyber insurance. Its call to action is a 'get a quote' button that leads to a web form to enter one's details.
"You spent months building your follower base. Things are working out well and you are making money out of your social presence. But what happens if your account gets hacked? Or you suddenly find yourself locked out of your account? Besides the reputational damage you might incur, you will also lose your money-making source. Influrance is here to help you in those situations. We provide business interruption and cyber insurance – which means we will pay you back the money you lost in the case of a hack or any unjustified loss of your account."
Last, according to Influrance's Terms page, it acts as an agency offering coverage from American Alternative Insurance Corporation, Markel, and BTIS.
"Influrance acts as an agent that represents insurance companies to whom it will submit your insurance application and from whom it will procure your insurance coverage. The list of carriers we currently use and that might bind you are: American Alternative Insurance Corporation; Markel Specialty; Builders & Tradesmen's Insurance Services, Inc.; Influrance US Company; and State National Companies Inc.  The list of agencies we currently use and that might represent us:  Influrance, Inc. and Influrance First Insurance Agency, Inc."
Get Coverager to your inbox
A really good email covering top news.