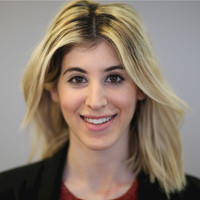 Varo Money granted national bank charter
Varo Money announced it has been granted its national bank charter from the Office of the Comptroller of the Currency (OCC) and secured regulatory approvals from the FDIC and Federal Reserve to open Varo Bank, N.A. This represents the first ever national bank charter granted to a US consumer fintech and will allow Varo to offer customers comprehensive, FDIC-insured banking services. Obtaining the national bank charter enables the company to move to its new cutting-edge technology stack and innovate across a range of financial products to ultimately improve the financial health of the millions of Americans who have been overlooked and underserved by the traditional financial system.
"This is a thrilling milestone for Varo, as the bank charter has been a core part of Varo's disruptive vision from the very beginning. 2020 has been challenging for many of us across the country and has highlighted, once again, how the traditional financial system is not meeting the needs of hardworking, everyday Americans. The ability to operate as a full-service national bank gives Varo more freedom to deliver the kind of innovation and allyship that many Americans have never had from their bank before. We are excited to lead a new wave of financial inclusion by offering fair, transparent, intelligent, and comprehensive financial services to all." – Colin Walsh, founder, and CEO of Varo Bank.
Varo has a track record of growth, innovation, and social impact. After officially launching digital banking services in July 2017, Varo quickly found product market fit providing a range of premium banking products in partnership with The Bancorp Bank, including industry-firsts such as Varo's No-Fee Overdraft which allows qualified customers to overdraw their bank account up to $50 with no fees. Varo also offers banking and savings accounts with no minimum balance requirement and no monthly account fees, as well as fee-free ATM withdrawals through a network of more than 55,000 Allpoint ATMs worldwide. With the national charter now in hand, Varo Bank will expand its services to more holistically target a broader set of customer needs including financial resiliency, affordable access to credit, and easier management of volatile cash flows.
"Granting a national bank charter to Varo marks an evolution in banking and a new generation of banks, born from innovation and built on technology intended to empower consumers and businesses. Each national bank charter granted by the Office of the Comptroller of the Currency signifies the bank has survived our rigorous vetting and meets the standards and qualifications necessary for it to operate across the country under a single, uniform regulatory framework. Issuing national bank charters began under President Lincoln and is a responsibility that we do not take lightly. I congratulate Varo founder Colin Walsh and all the people behind Varo Bank, N.A. on this important occasion, and I wish them great success in meeting banking and financial needs of their community and customers." – Brian P. Brooks, Acting Comptroller for the Currency.
Get Coverager to your inbox
A really good email covering top news.