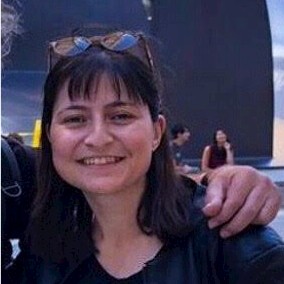 UrbanStat is releasing wildfire risk solutions for EMEA region
Wildfires started to become a major issue in Southern and Southeastern Europe in a region including countries such as Portugal, Spain, Italy, Greece and Turkey. Global warming has been causing consistently increasing temperatures and drought in many parts of the world including Southern and Southeastern Europe. The fires are especially more dangerous for countries like Turkey and Greece due to prevalent vegetation being Pinus brutia, commonly known as the Turkish pine. `It is a species of pine native to the eastern Mediterranean region. The bulk of its range is in Turkey, but it also extends to Bulgaria, Greece and many other parts of the region.`
Combination of very combustive vegetation, severe droughts, high temperatures (frequently going over 100 F), strong winds, and sloping topography create perfect conditions for wildfires to start and quickly spread.
As these wildfires started to become a major issue in this region, interest of insurance companies to understand the wildfire risk has also peaked.
We've been working on wildfire risk modeling in California for over 2.5 years now. We have built one of the most successful risk scoring algorithms for the wildfires in the market using machine learning and pattern recognition research. We are happy to announce our very first wildfire risk scoring product for the EMEA region that is home to about 64 countries.
This product will consist of a few different solutions:
Long-term wildfire risk map

Historical wildfire frequency map

Distance to nearest burned area

Distance to nearest wildland
The research and development process is almost over and we are happy to announce that this will be released in a few weeks for our clients in the EMEA region.
If you are interested in learning more about our wildfire research, do not hesitate to contact us.
About UrbanStat
UrbanStat helps insurers better predict the "make or break" claims at the time of underwriting. Its core technology – a fully-automated underwriting API – uses a unique ensemble of geographic modeling, statistical modeling, machine learning, and human intelligence. Besides underwriting automation, UrbanStat offers end-to-end analytic solutions that enable underwriters, risk engineers, reinsurance managers, and C-level managers to prepare and access tabular, visual and spatial reports for their portfolio within seconds. For more information, visit urbanstat.com