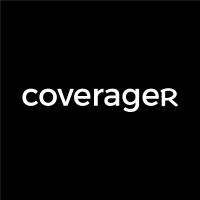 Till Confidence Do Us Part
In 2015, State Auto has redefined its key business units and introduced new leadership as part of a company overhaul under the new CEO Mike LaRocco (who became the president and CEO on May 8, 2015). Coming off a particularly disappointing quarter, the Columbus-based insurer announced that 1. Jessica Buss would lead its commercial lines division, 2. Kim Garland would lead its personal lines division, while also serving as managing director of State Auto Labs, 3. Greg Tacchetti would act as SVP and chief information and strategy officer, 4. Steve Hunckler would become SVP and chief administration/services officer, and 5. Paul Stachura would join as SVP and chief claims and loss control officer. Fast forward and today Jessica (Buss) Clark is the CEO of GuideOne, Steve Hunckler is the Chief Claims Operations Officer at State Compensation Insurance Fund, and State Auto (STFC) is a prophecy in the making (company will probably be sold in [the] next few years, 2016).
In Q4 2016, STFC launched its digital policy system for home and auto in 5 states. Commenting on these technology advancements, LaRocco stated the following during the company's earnings call: "In those states, we are now solely a digital insurance. This is a bold strategy for us. No more paper, no more checks. Our policy holders and agents are now able to purchase and service their insurance products digitally, just like they do with many other products. We believe this platform will make us the carrier of choice for independent agents, as their customers increasingly demand products and services from digital companies. We hope to complete our transformation to digital for personal lines by the end of 2017, and the plan is to launch the same platform for small business and commercial auto by midyear. Our workers' comp, umbrella, farm and ranch products are in design and will be also added to the same platform."
At the same time, STFC also introduced its investment unit State Auto Labs to make certain it understands the coming transformation across the P&C market, and while it may have found "opportunities to invest and strategically partner with companies," I doubt it found new ways to meet the expectations of consumers.
In 2017, the insurer set all-time records in quotes and sales – for the first time in 8 years, it grew its home policies in force and increased its personal auto policies in force for 4 straight months. Nonetheless, STFC still faced a number of concerns including retention ("we've lost too many of our current policyholders, as we've taken the necessary rate to become profitable"), loss ratio and leakage, and a larger bonus structure ($6.5 million higher compared to Q4 2016) – raising the question of whether the higher bonus or the digital platform contributed to the bottom line. It's both at the same time.
2018 was another year of "significant technology spend" and "transition" as STFC shifted its focus to personal and commercial lines; exiting Specialty segments. And it built a new custom portal for agents and policyholders to make the issuance and service of its digital policies "much more effective." By Q1 2019, this portal was live in 9 states and the insurer witnessed "strong success" with its new telematics products and saw "good growth" in its Smart Home product. And this time, too, as a result of improved outcomes, compensation for both agents and associates increased, with the corporation offsetting these gains with lower salary and benefits due to the loss of Speciality and decreased consultancy fees.
STFC was also hoping to write "a ton of small commercial." Ahead of launching Connect, its digital platform, agents and underwriters "sort of touched and discussed every policy," even the very small ones. However, with Connect, roughly 2/3 of the flow went through untouched. What it witnessed, according to SVP of Commercial Lines Kim Garland (note the new title) is that there were two kinds of groups using Connect. The first group consisted of personal lines agents who didn't write much commercial insurance and their volume was up due to the automated system. And a second group consisted of experienced commercial lines agents who were responsible for the bulk of the business sent to STFC who were simply used to doing business in a certain way but weren't quick to change. "As I say every quarter, our expense ratio is our problem and the only way — one of the only paths for us, and especially in BOP, is to put a lot of volume on this platform that we invested a lot of money in. So we're super bullish that we're at the end of getting through that transition period with both groups of agents." – Kim Garland (2019). 
In 2020, the super regional insurer's success story was its IT department as its "complete digital transformation" enabled two "very tangible" results: growing without adding staff and seamlessly shifting to a work-from-home environment. And now – in 2021 – STFC is being sold to Liberty Mutual (LM); in a deal that sees one former State Auto employee cover 100% of its wedding costs. But more importantly, in a deal that will see LM add $2.3 billion in premium through a $2.3 billion deal yet for the purchase price of around $1 billion (yep, the terms are a little unclear). The motivation? STFC's strong position among independent agents – the same motivation behind Allstate's acquisition of National General and Allstate's intent to look at "smaller acquisitions." "What we're looking at now is buying other small independent agent companies to fold into the National General (NG) Platform." – Allstate CEO Tom Wilson. 
To Liberty Mutual, Allstate, Root, and Metromile, the independent agency channel is a way to increase market share and complement their direct-to-consumer strategy. To the independent agency channel – beyond the bottom line – the answer may vary widely depending on the insurer, but the basic reality is that selling anything to anybody is a surefire way to undermine the value an agent brings to the table. For instance, Root is "piloting a program with a small number of independent licensed agents to offer fair coverage to even more people across the nation," while remaining committed to its "proven direct-to-consumer model" – and that's a strategy. But, if history rhymes, Root could face the same two groups of agents that STFC did when bringing something new: the few inexperienced agents who embrace change and the bulk of seasoned agents who are wary of it; not because change is bad but because change is good first and foremost to the ones who introduce it. 
Overall, it is confidence, not convenience that will shape the future of digital and direct insurance, and it is this lack of confidence and convenience that sustains the independent-chained insurance company. Nowadays, people do not require as much assistance in purchasing insurance as they did a few years ago, and they will require less assistance in the future (as a result of strategies that combine elements of confidence and convenience). The first wave of insurtech centered on convenience – a simpler, more efficient insurance process – and there's still work to be done. The second wave of insurtech is – or will be wise to – focus on curation – as the curated product is presented in a way that builds confidence. And confidence can be built, but it can't be bought. 
Get Coverager to your inbox
A really good email covering top news.