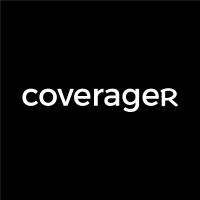 The Non-Flying Dutchman
Dennis Bergkamp is one of the greatest Dutch footballers of all time. Born on May 10th, 1969, Dennis is named after his father's favorite player, Denis Law, the Scottish striker who played for Manchester United. Fate or coincidence, Dennis and Denis have more in common than a name. They both played in England and Italy. They both have blond hair. They both scored over 200 goals throughout their professional career. And they both have statues in their honor.
Despite having a great career, Bergkamp is one of those players that make you ask yourself 'what if?' But it's not a 'what if' question of scoring that goal or not getting injured; with 201 club goals and many magical moments, Bergkamp's biggest career question mark is what if he wasn't afraid of flying?
Bergkamp's aversion to flying began to develop in the summer of 1994 during the World Cup campaign that took place in the US. The Netherlands faced Brazil in the quarter-finals and suffered a 3:2 defeat with Bergkamp scoring one of the goals. "I started trembling, I felt unwell and I was extremely nervous about the flight home," he shared in his autobiography, Stillness and Speed. His condition got so bad that he would look up at the sky during away games to see what the weather was like, and in June 1995 he made the decision to stop flying. "I can't fly. I just freeze. I get panicky. It starts the day before, when I can't sleep," he said back in 1996. Bergkamp considered psychiatric help but his condition never improved. As a result, his ability to play in away matches in European competitions and to travel with the national team was limited, earning him the nickname of the Non-Flying Dutchman.
Aside from great technique, Bergkamp had another skill that set him apart – self-awareness. From his early years in Ajax, he remembers coach Louis Van Gaal constantly emphasizing how players had to be aware of everything they were doing. "I thought a lot about tactics, about the position of defenders and about finding the opponent's weak spots," he says. But Bergkamp was also self-aware off the pitch, and the time it took him from discovering his fear of flying to making such an important decision is an indication of that.
According to organizational psychologist and researcher, Dr. Tasha Eurich, there are four self-awareness archetypes that map internal self-awareness (how well you know yourself) and external self-awareness (how well you understand how others see you):
Seekers: They don't yet know who they are, what they stand for, or how their teams see them.
Introspectors: They're clear on who they are but don't challenge their own views or search for blind spots by getting feedback from others.
Pleasers: They can be so focused on appearing a certain way to others that they could be overlooking what matters to them.
Aware: They know who they are, what they want to accomplish, and seek out and value others' opinions.
If I'd ask you how to best describe Lemonade, most of you would probably scratch off #1 and #4. This leaves us with #2 and #3, and while in a perfect world, having an understanding of who you are will prevent you from focusing on appearing a certain way to others, Eurich states that self-awareness isn't one truth. "It's a delicate balance of two distinct, even competing, viewpoints."
I think Lemonade started off as 'Introspectors,' but their recent announcement of launching a new pet insurance product categorizes them as 'Pleasers.'
The pet market is trending. Amazon has its own pet food brand, The Farmer's Dog raised ~$49 million to charge pet owners a premium for human-grade food, and Small Door Veterinary looks nicer than my doctor's office. This market also looks promising when it comes to insurance. Nationwide Pet Insurance, which has a market share of ~37% saw a ~128% increase in revenue between 2013-2018 ($197.9m – $452.9m), and there's a lot more to be made as only 1-2% of the nation's nearly 90 million pet dogs and more than 94 million pet cats are insured. But while you can be optimistic when looking at the opportunity the pet insurance market presents, you can also be pessimistic when thinking about the time it will take to develop this emerging market.
Clearly, adding pet insurance makes sense as 70% of Lemonade policyholders own a pet according to CEO and co-founder Daniel Schreiber. But the decision to offer pet insurance wasn't made by popular demand. In the month of January there were ~2k Google searches for terms such as 'Lemonade car insurance' and 'Lemonade auto insurance'. On the other hand, there were only 10 searches for 'Lemonade pet insurance.' So what gives?
In an interview with Cheddar in 2018, Schreiber was asked if Lemonade will add other products, such as auto insurance. "Auto insurance specifically is of less interest for a couple of reasons," he said. "One, is there's a secular trend against this sector. Car ownership is declining… Autonomous vehicle is going to fundamentally change the dynamics of auto insurance and car ownership. So I think that companies that have that as a fundamental part of their business are scratching their heads and saying what does our business look like in ten years time." Basically, Lemonade is avoiding car insurance because of changes that will take time (experts predict it will be at least 12 years before fully autonomous cars are sold to private buyers), yet not necessarily eliminate the need of car insurance (Liberty Mutual is bullish on partnering with platforms that offer an alternative to car ownership). So while they're willing to forfeit a huge market that made Root a unicorn, they're also willing to sacrifice time to develop a market that has its own challenges.
Btw, despite the ~180 million pet cats and pet dogs in the US, the growth potential for pet insurance is a lot more modest than people intuitively realize because for players to gain market share, they need to focus on new pets. Parents of pets with existing conditions are likely to avoid coverage, and parents with older pets have likely made up their mind against insurance. And so in essence, the market potential is less about who has a pet but who will be adopting or purchasing a pet.
When you consider the fact that Lemonade, just like any other startup, is fighting against time, this decision doesn't make much sense. It also doesn't sit well when the company's rush to go public just ~4 years after it was established. For comparison, the average age of companies going public over the past quarter-century was around eight years. And when you look at tech companies, something Lemonade considers itself to be, the average age in a public debut rose from 3 years in 2001 to 13 years in 2018.
Self-awareness is both a blessing and a curse. Ultimately, it's about finding balance and Lemonade appears to be off-balance. The IPO plans were put on the back burner, the launch in Germany didn't go according to plan, and ~$104 million in premiums as of late 2019 while reaching a renters insurance market share of over 10% "in many states" is a sign that it's time to find a new market to dominate.
Lemonade has always cared about how they are perceived by the public – they are Pleasers. The company chose to offer pet insurance because of its simple claims process – you upload the vet bill and if it's an approved procedure AI Jim pays instantly. With pets you don't need adjusters, and in emergencies, you first go to the vet to later deal with the claim.
Lemonade's "superior" and delightful claims process may set them apart from the rest of the industry, but it's also holding them back. If Lemonade will continue to focus on how it is perceived, the industry might end up asking 'what if?' on their behalf.
Get Coverager to your inbox
A really good email covering top news.