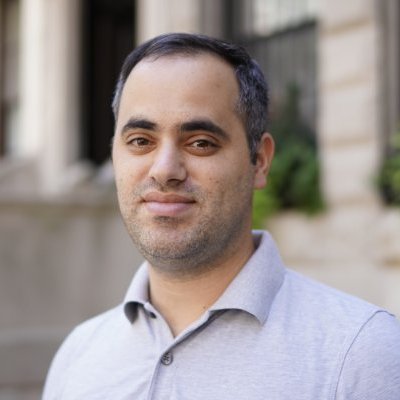 The Indirect Way to Success
Last week, while grabbing a quick breakfast in NYC a man named Stan asked me what I wanted to be when I grow up. Before I could think of an answer, he told me that he's still trying to figure out what he wants to be when he grows up. For the record, Stan is 81-years-old with just nine years left, according to a psychic that charged him $20.
Born in Brooklyn and raised as an orthodox Jew, Stan waited till he was 13 to put his religious life behind him. He later discovered his love for art and began his career at DDB (Doyle Dane Bernbach) as a typographer. One of Stan's first projects as a typographer was the Volkswagen "Think Small" campaign, and it was that moment that led him to stay up all night to create his very own portfolio.
It was 4am and Stan decided to go and wait outside the creative director's office. While waiting, Stan fell asleep, and it wasn't the sun that woke him up, but the kicks of the creative director that barely knew him. "What the hell are you doing out here?" the creative director asked. "I was waiting for you to show you my portfolio" Stan replied. They went into the office and Stan handed his portfolio over. "You're the new typography guy, right?" the creative director asked while keeping his eyes on the portfolio. "Yes, I am" Stan replied. "Well, not anymore – you're an art director now" the creative director said.
Stan Kovics had a successful advertising career. He passed through the doors of Doyle Dane Bernbach, Campbell-Ewald, Van Brunt, and Griswold-Eshleman, to eventually start his own agency. Aside from his art skills, Stan was a man with ideas and he wouldn't let titles stand in his way.
My Digital Theory
After meeting Stan, I had the chance to think about how advertising has changed with the rise of digital. Before we get into details, let me share with you my own little theory about the digital landscape, which can explain the strategy of successful advertisers today.
If you look at the companies that dominate the digital world (Amazon, Google, Facebook), you'll find a similar characteristic among the founders –  they're geeks. In this post from 2010, the author predicted that how we search the web, shop online, and communicate in the future will be decided by three geeks (Amazon Google, Facebook). If you're still not convinced you can Google it, you can click here, or you can listen to Jeff Bezos.
Geeks vs. Jocks 
According to a survey by Modis, 57% of Americans say being called a geek is a compliment, and more Americans would prefer to be called a geek rather than a jock. But, that isn't the point. The point is the indirect strategy of a geek, compared to the direct strategy of a jock. If you search Google on whether you should be direct, you'll find it's a popular topic in 'dating'. I'm sure it's also a popular topic in 'sales'.
Choosing to be direct or indirect has a lot to do with confidence. In high school and college, jocks were the ones with the confidence to stand up straight and be direct when asking someone out. On the other hand, Geeks had to be more creative as they mostly chose the indirect approach.
The Indirect Way to Success
If you believe that founders build their companies in their own image, then it's no surprise that Amazon, Google and Facebook are anything but direct. These companies started in a similar way – seeking our friendship. They believe in being the best possible friend and when the time is right, they'll escape the friend-zone and enjoy a committed (paid) relationship.
One would think that after growing in size, value and confidence, these companies will choose to be direct with consumers, but that's not in their DNA. Amazon invested $72 million to produce the first season of The Man in The High Castle, which brought in 1.15 million Prime subscribers. That's $63 per subscriber, which is incredible when you consider the fact that Prime membership costs $99 per year. The indirect strategy of Amazon is very clear with these words by Jeff Bezos: "when we win a Golden Globe, it helps us sell more shoes, and it does that in a very direct way."
If you ask me, Amazon's The Man in The High Castle represents a sophisticated advertising strategy. Amazon understands that it's easier and cheaper to advertise via interesting offerings like movies, shows and music that can help them stand out. In this post, VP of global content licensing at Pandora, Elizabeth Moody is asked about the challenge of streaming services like Spotify and Pandora to turn a profit – "It's an interesting question, and one that folks like me, who have been in the music industry for quite a while, are still struggling with. I think that it's going to take a shift in the structure of the industry to really allow digital services like Spotify or other competitors to have a fully sustainable business. You see pure-play services like Spotify and Pandora suffering while there are companies like Amazon and Google and Apple that can use music as a loss leader for other services."
On the other hand, there's a popular car insurance company by the name of GEICO that's all about being direct. Insurance companies are known for their direct approach, and they've taken advantage of the risk-free commission-based model they enjoy with agents. As more consumers shop for insurance online, agents lose power and insurance companies are forced to go online. But, unlike agents, online advertising doesn't work on commissions. The result? In 2016 GEICO spent $1.353 billion in advertising and it sold around 1 million policies. That's about $1,300 per policy, which isn't great for an industry that lacks customer loyalty.
Advertising 2.0
Advertising has changed significantly since the days of Stan Kovics . The "reach anyone, anywhere, anytime" slogan that promised digital advertisers so much hasn't delivered on its promise. Online, consumers are those who control what they see and hear with a click of button. If that's not enough, there's ad-blockers, which caused news platforms like the New York Times and Wired to give up on ad revenue and offer readers ad-free subscriptions. Add this to the fact that DVR and streaming services are shrinking the number of live TV viewers and you end up with a serious challenge for getting your message across to a captive audience.
Companies that choose a direct strategy are betting all their chips on one hand. A direct strategy worked well for a company like Casper, which had a unique offering that allowed them to stand out. Insurance companies on the other hand are not unique in their offerings; they offer a product that lacks the five basic human senses – you can't see it, smell it, hear it, touch it, or taste it.
So, what can insurance companies do? Replace the direct strategy with an indirect one.
Here's an example from the banking industry.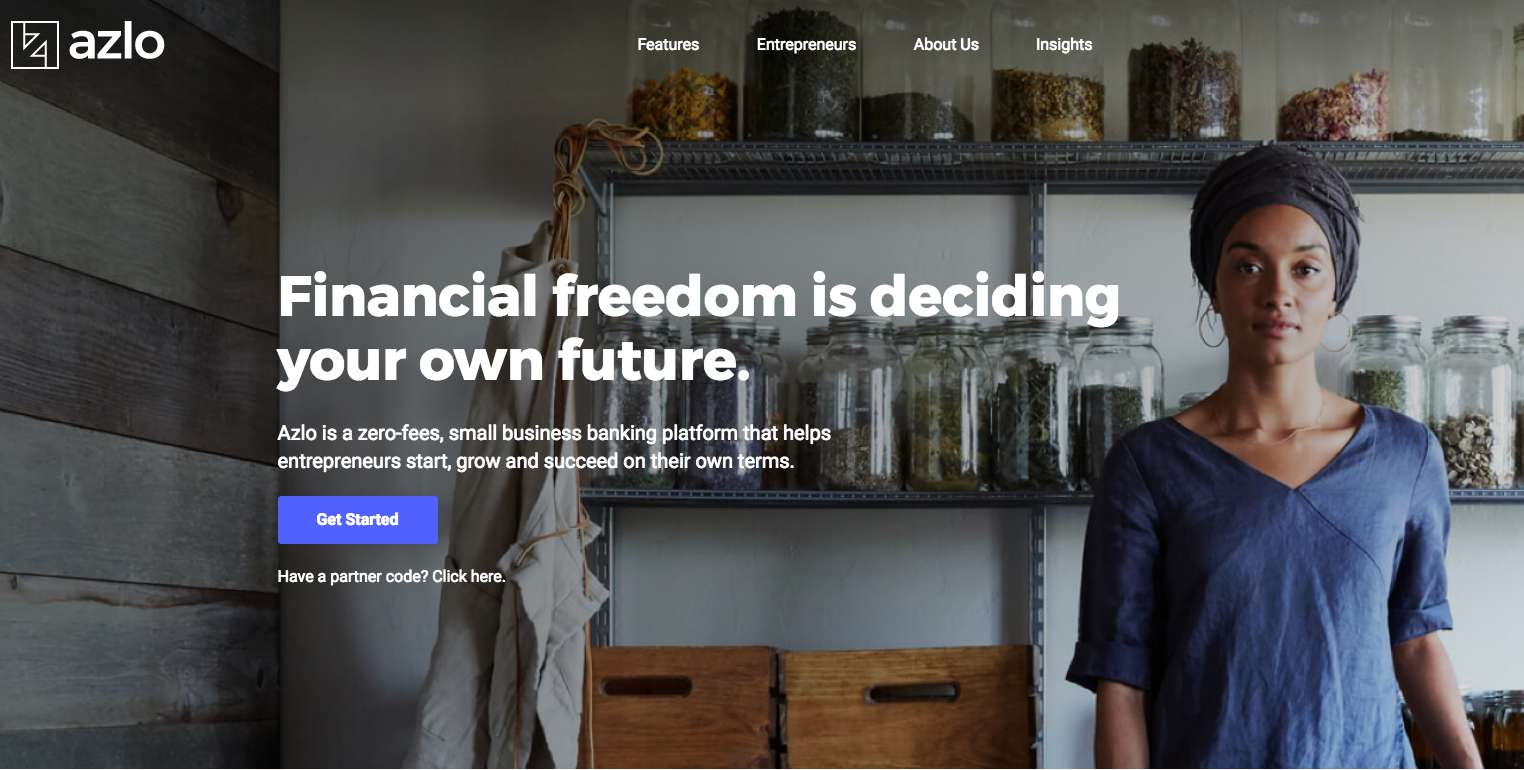 The California-based digital banking startup backed by BBVA is on a mission to empower workers in the gig economy. "There are 44 million people in the US alone that have a "side-gig," and it is predicted that by 2020 43% of the U.S. workforce will be freelancers. Many of these entrepreneurs don't have a dedicated business account. Azlo's value proposition is not just a free business banking solution but a full-service experience that integrates seamlessly with modern digital business tools, such as eCommerce, point-of-sale and marketplace providers, and does so across languages and socio-economic boundaries." – Azlo's blog.
After visiting Azlo's site, I picked up three words that represent their values: empowerment, community and opportunity. So, Azlo has a choice to make – it can choose to be direct in a very competitive landscape with many options, or it can choose to be indirect and stand out. Here's my suggestion for Azlo's advertising strategy – think empowerment, community and opportunity in the real world. Azlo should open the first bar that is fully operated by the gig economy. Azlo will give entrepreneurs and gig economy workers the opportunity to gain real-life work experience by operating the bar in the way they see fit for a limited period. For example, bartenders that want to venture out on their own will be able to work at the bar and introduce their style before taking the big step. Advertisers that are looking to get a chance to showcase their abilities will get an advertising budget from Azlo to advertise the bar. Basically, the bar will be a place that offers real-life work experience for entrepreneurs and gig economy workers. So instead of competing directly with giant banks on Google or other online platforms, Azlo will create its own space that goes beyond banking by tying themselves to topics that get people excited. This concept can be applied to restaurants, cafes, and even clothing stores, where designers can show their style.
***
Insurance companies need to adapt to the new advertising landscape. Being direct is something few can afford in world that doesn't work on commissions.