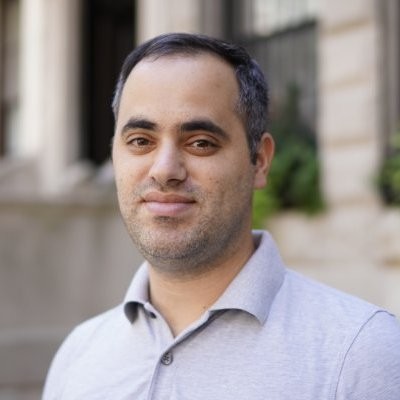 The Extended Story of Extend
Six months ago, co-founder and CEO of Extend – Woodrow Levin – shared a tweet to highlight the company's 3rd anniversary.
Despite stating that they are just getting started, Levin is already looking for an exit.
* * * 
In the past week or so, I've been in contact with current and former Extend employees, as well as other sources from the product protection space to learn more about Extend. The startup, which we covered before it officially said hello to the world, entered this category after other competitors such as Clyde and Mulberry Technology, yet it was able to position itself as the leading modern player thanks to backing from SoftBank.
When Levin announced his new startup in March 2019, he referenced a stat by Warranty Week where more than $40 billion in premiums are being paid every year for extended warranties. He mentioned categories including consumer electronics, home appliances, furniture, sports & fitness equipment, jewelry & watches, and more. That "and more" includes an estimated $17 billion spent on vehicle service contracts alone, a category Extend doesn't currently operate in. He further stated that the extended warranty market for consumer electronics alone is expected to grow to over $50 billion by 2026. But just over two years later, when Extend announced its $260 million Series C round led by SoftBank, the company was already "redefining the $100B product protection landscape."
In conversations with multiple current and former employees, as well as external sources with direct knowledge, it was expressed to me that some company leaders were known to over-inflate and over-exaggerate aspects like the total addressable market, projected revenue, attachment (conversion) rates, and pipeline deals. These figures were projected in preparation of the company's Series C round, yet some aspects continued beyond that point as even employees were constantly led to believe the company is winning major deals left and right.
Most things in life are gradual – you don't become a market leader from day one. Of course, some SoftBank-backed companies play by a different set of rules, and Extend is one such company – its original, publicly disclosed mission was to enable smaller merchants to offer extended warranties, a capability that was traditionally reserved to large retailers. That mission has changed as today Extend is more focused on getting enterprise clients such as Bed Bath & Beyond, among others. To win over enterprise clients, you need to have a good reputation and the ability to provide a good offering for both the retailer and its customers. Naturally, some retailers give some factors more weight than others. For example, Extend was able to get Nectar Sleep, a mattress brand operating under D2C startup Resident, to ditch Mulberry thanks to a co-marketing deal. One Extend source said the company offered Nectar $5 million as part of the co-marketing deal, while another said it was at least $3 million. This figure was offered on top of the traditional revenue share the merchant gets from each product protection sold. On the other hand, Extend wasn't able to win over Dyson, despite offering the household appliances brand 100% of the revenue generated through the product protection program.
In my conversation with an accomplished product protection veteran, I was told that co-marketing deals aren't uncommon, yet they are typically offered as an advance of future program revenues and are reserved to major brands. "You simply don't offer a company like Nectar such an amount," he said. To be fair, this individual admitted to being a cheapskate, after all, SoftBank wasn't a backer. But this isn't the case with Extend, which is extending unreasonable offers to win over clients that contribute to weak gross margins of under 10%. One example is Peloton, which at one point accounted for 30% of Extend's revenue. "Bringing on Peloton for a company like Extend is a big deal, but obviously the terms aren't favorable despite Peloton handling claims," one source told me. Speaking of claims, based on information I received, Extend's claims chatbot Kaley is nothing special – most claims are approved instantly not because of some tech and a vetted process, but because the company chooses to manually approve them as it wants to ensure a good customer experience. 
On May 18, 2021, Extend announced a $260 million Series C funding round led by SoftBank Vision Fund 2. The funding round also included participation from Meritech Capital Partners, PayPal Ventures, GreatPoint Ventures, and new investors Nationwide, Tomales Bay Capital, Launchpad Capital, 10X Capital and 40 North. The round gave Extend a unicorn status with a $1.6B+ valuation. Originally, Extend was looking to raise $100 million at a $1 billion valuation, and entering the home warranty space was discussed as part of the round. But then SoftBank came along and Extend ended up getting about $220 million according to my sources. Not long after, Extend received another sum of money.
Based on public filings, Extend announced that it will issue 19,826,806 series C preferred shares at a price of $10.32138 per share for gross proceeds of $204,639,999 and 4,862,722 series C-1 preferred shares at a price of $10.32138 per share for gross proceeds of $50,190,002 for aggregate gross proceeds of $254,830,001 in a round of funding on May 6, 2021. The shares are convertible at a fixed conversion price of $10.32138 per share and are non-redeemable, and the company will issue securities for $204,639,948 pursuant to exemption provided under Regulation D. In the filing, there's a distinction between the series C preferred stock and the series C-1 preferred stock around preferential payments. Basically, in the event of any voluntary or involuntary liquidation, dissolution or winding up of the corporation, the holders of shares of Series C preferred Stock, Series B Preferred Stock, Series A Preferred Stock and Series Seed Preferred Stock, will be paid out before holders of the Series C-1 Preferred Stock.
| Shares Count | Type | Gross Proceeds |
| --- | --- | --- |
| 19,826,806 | C | $204,639,999 |
| 4,862,722 | C-1 | $50,190,002 |
The reason I share this piece of information is due to several sources telling me that Levin personally sold around $40 million worth of stock, which made some employees question if the full $260 million that was announced was actually invested in the company. My sources shared that co-founder and CRO Rohan Shah and others also received cash for their shares during the last fundraise. Shah's family, through Shah Capital Partners, has invested in Extend in previous rounds. Following the fundraise, Levin made some NFT purchases. His CryptoPunk #2329, which is used as his Twitter profile photo, was bought in July 2021 for 450 ETH (just over $1 million at the time). He also bought several bored apes. In a conversation with one former employee, I learned that some senior leaders at the company hoped that Levin would focus more on the business instead of crypto.
Earlier this year, Extend began to quietly lay off employees. Last year, after just 31 months, the company was already employing over 400 employees. I was told that Extend hired people without defined roles, and that new employees ended up training newer employees. Unlike some other startups that announce layoffs in an all-hands meeting, Extend wanted to keep things quiet and if anyone raised any questions about their missing colleagues, the answer would be anything but layoffs. In April, Levin sent an email to employees, which was shared with Coverager, announcing a new "confidential" survey. Employees were told that this will be an anonymous survey, yet in the email Levin writes that each employee will receive a unique link to the survey, asking not to forward it. Based on my conversations with multiple former employees, their feeling, as well the feeling of some of their colleagues, is that those who shared concerns and areas for improvement in the survey, were let go.
Extend's latest round of layoffs, which impacted around 26 employees, took place in mid-July. This year, Extend projected to lose around $90 million, but after the cuts, they were able to bring the figure down to around $80 million. When I asked Extend if another round of layoffs is expected this year, the company said no.
Extend originally planned to try and close another round of funding this summer, but market conditions and the fact that they failed to attract enough enterprise clients pushed the fundraising plans aside. In general, less and less signed deals were coming through from the sales team, according to several sources. "We got to a point where we ran out of leads," one former employee told me. Extend's only competitive advantage was the cash they got from SoftBank according to several sources, and aside from lucrative co-marketing and rev-share deals, they put it to use in other ways. For example, I obtained an email where Extend was willing to propose to indemnify a certain client for a potential breach of contract brought against them by an Extend competitor as a way to get that client to leave their current product protection partner. Another email I reviewed came from a merchant seeking legal help from Extend after running into some issues with Mulberry.
To bring in more revenue, Extend explored different avenues and eventually landed on shipping protection, which was officially announced this month. From conversations I've had, Extend expected this channel to bring in about $35 million in annual recurring revenue, and so far, the product is off to a good start. Extend isn't alone in this space and just this year, Route, which has been offering shipping protection for several years, has raised $200 million at a $1.25 billion valuation. It will be interesting to see if Extend applies the same tactics to win over clients in this category.
This week, it was reported that SoftBank founder and CEO Masayoshi Son warned of longer "startup winter" because unicorn founders are unwilling to cut valuations. "Unicorn companies' leaders still believe in their valuations and they wouldn't accept that they may have to see their valuations [go] lower than they think," he said, according to the company's official translator. In the past few months, some of the senior leaders at Extend decided that despite the challenging startup landscape in general, their startup had reached a $4 billion valuation, more than double the valuation from last year's funding. This figure wasn't just thrown around among Extend employees, it was also communicated with at least one external party. However, their most recent 409a valuation showed that FMV price fell from $3 in May 2021, to an anemic $1.38 in June 2022. 
In the beginning of this article I stated that Levin, despite just getting started, is looking for an exit. On several occasions he expressed to Extend employees that he is looking to sell the company. A natural fit of course is PayPal, which invested in Extend through its venture arm. However, if Extend does get acquired, it probably wouldn't be due to the natural fashion of building a healthy, sustainable business that attracts different suitors.
* * *
I reached out to Extend last week to inquire about some of the aspects presented here and I received the following response from the communications team:
"Thank you for your email. Information on our Series C in May 2021 and layoff in July 2022 is widely known. Further layoffs are not expected and the company is well positioned for growth. The information you mention below regarding other matters is false and/or factually inaccurate."
Today, I was given another statement by Extend regarding my point about over-inflating and over-exaggerating different aspects: 
"Extend has never exaggerated and would never exaggerate its projections. The company is in an incredibly strong financial position, has a large number of major deals in the pipeline, and is on a clear path toward profitability. Extend is a successful, growing enterprise and the contrary opinions of anonymous sources are entirely inconsistent with reality."
Get Coverager to your inbox
A really good email covering top news.