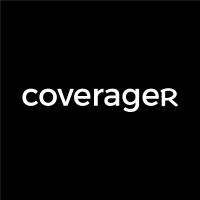 The Embedded Human Test
This week, we got a taste of a number of insurance strategies – product innovation by Progressive and Fidelity Life, an ecosystem play by Porch and Jim Koons Automotive, and an attempt to offer more than insurance by Avibra. Let's discuss.
Short-term life insurance, long-term problems
Someone convinced life insurers that one of the primary causes of the life insurance gap is the amount of time it takes consumers to obtain coverage. As a result, a number of life insurance companies have made a concentrated effort to reduce the time it takes to secure coverage. Bestow is the quickest company we found, with only 30 questions and a workflow that adheres to their promise of no medical exam. With this week's announcement, Progressive and Fidelity Life are the fastest term life issuers in the country, asking only 17 questions.
In the announcement, Fidelity Life CMO Laura Zimmerman said that their research uncovered an "unmet need among younger consumers interested in quick, quality coverage, at an affordable price and without a medical exam." On the other hand, Progressive's business development leader Drew Purcell presented a different approach by saying that short-term life insurance gives people considering life insurance for the first time a chance to familiarize themselves with the product before committing to a longer-term policy.
Fidelity Life's research is short-sighted. Every consumer wants a quality product or service delivered quickly, but not every product or service gets consumers to act quickly, and life insurance is one of them. Bestow offers fast, quality coverage but one of their challenges is the long sales cycle – it can take applicants weeks or months to seal the deal as most people aren't living each day as if it were their last. What's more, this speed comes at a high cost when the applicant doesn't have a clean record – a 36-year-old male with a good credit score and high cholesterol (nearly 94 million US adults age 20 or older have high cholesterol) would end up paying Bestow ~$9k more for a 20-year term policy that offers $1 million in coverage. Most people would rather wait a few days and even weeks because in insurance affordability is more important than speed.
The new product by Progressive and Fidelity Life is a smart way to get consumers to familiarize themselves with the product (assuming the insurers will invest in marketing), but with the food comes the appetite and this product won't satisfy most traditional life insurance buyers.
Sales is a contact sport
Compared to insurance, Acorns is a company that enjoys a high level of engagement from its users. The company has been promoting insurance companies for some time and at one point it made insurance a key part of its app. However, insurance isn't what Acorns is known for, which is why the company earned roughly 80% of its insurance leads after it sent out insurance-specific email marketing/campaigns to its users.
This week, Porch Group, which describes itself as "a leading vertical software and InsurTech company reinventing the home services industry," announced the acquisition of Floify, a software company used by loan officers to manage different parts of the mortgage process. Porch has made its strategy public – providing software solutions to companies involved in key moments of the home buying process such as home inspectors, title companies, and moving companies, as a way to get closer to homebuyers so it can offer insurance and other services. For example, the company owns Inspection Support Network, a software solution for home inspectors.
Porch's software ecosystem strategy has two main flaws. For starters, movers, home inspectors, loan officers, and others who work with Porch, do so for the software, not to help it get closer to homebuyers. While Liberty Mutual can ask Acorns to send out an email campaign to their millions of users, Porch will need to reach out to every service professional to ask permission to access their consumers. Essentially, the big Porch Group is in the business of micro embedding insurance; competing with insurance agents who invented the pre-requisite to online embedding and that's offline affinity sales.
The second flaw in Porch's strategy is that it places too much emphasis on the home buying process. Advertising is about targeting the right people at the right time, and technically, offering home insurance to people who are buying a home is checking these two boxes. However, embedding home insurance in the home buying process isn't as simple as embedding product protection at the point of sale.
From A to A (
A

vibr

a

)

MetLife has launched a new business called Financial Wellness and Engagement, which focuses on strengthening customer relationships. It's reasonable to believe that the company's new money management app (Upwise) is part of a larger campaign to get closer to clients. There's never been a more crucial time to engage customers, according to a recent post by an insurance pro. Considering the US landscape, I disagree, but there's value in engagement.

Forrester defines engagement as "creating deep connections with customers that drive purchase decisions, interaction, and participation, over time." In a recent research report, we shared some of the benefits life insurers are seeing as a result of engagement. AIA, for instance, enjoys up to 80% higher cross-sales among Vitality members as the program requires frequent touchpoints which leads to higher product visibility. At Coverager, we like to say that you should focus on the setting if you want to get the full picture. In the US, there's a greater chance that Verizon will choose Apple and its health app over John Hancock and its Vitality app. It's also important to take into account the health and wellness players available in each market. Peloton is not available in South Korea and the Apple Watch ECG feature was only approved in the country in December 2020. It isn't possible to create engagement around a product that isn't meant to be used. Vitality is an example of an engaging product that has the potential to offer benefits once tied to an insurance company.

This week, Avibra announced a partnership with UNest. On paper, it would seem that Avibra is some kind of a super app as it claims to offer a long list of features. The folks at Avibra know that selling insurance online – like everyone else – is a losing proposition so they're looking for engagement – because if the product is engaging, users will come. Avibra's problem is that they made engagement their product when in reality, engagement is a byproduct of a good product.
Embedded insurance done right
The first public LinkedIn post by Bundle Insurance Agency, the new insurance agency by Jim Koons Automotive, was a hiring post. "Bundle Insurance Agency is a full-service property and casualty Insurance brokerage Agency with several national carriers. We are currently hiring live humans to come into a real office and to quote and present Insurance to other live humans!"
If you want to figure out if your embedded insurance proposition has potential, take the embedded human test. Can a real human naturally offer and sell the insurance product if the embedded online setting was an offline one? For Jim Koons Automotive the answer is yes, which gives them the confidence to embed "live humans" into their locations for the purpose of selling insurance. Of course, the specific nature of any product you intend to incorporate your insurance product into must also be taken into account. In this situation, the automotive company also passes the test because car buyers must have insurance to drive their vehicle away from the dealership.
One company that will have a hard time passing the 'embedded human test' is MotoRefi. The startup, which recently announced a bundle that includes auto loan refinancing and insurance, is dealing with folks that already have car insurance in place. In addition, it's safe to assume that those looking to refinance their auto loans are folks that are driven by better deals so MotoRefi will need to offer the best car insurance deals to attract customers.
Insurance has a lot of pieces but once you put them together, the picture is pretty clear.
Get Coverager to your inbox
A really good email covering top news.