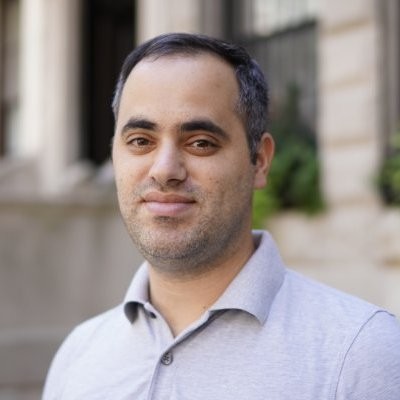 The Big Bet
In their 2004 annual report, Berkshire Hathaway shared the following piece of history:
"A century ago, when autos first appeared, the property-casualty industry operated as a cartel. The major companies, most of which were based in the Northeast, established "bureau" rates and that was it. No one cut prices to attract business. Instead, insurers competed for strong, well-regarded agents, a focus that produced high commissions for agents and high prices for consumers.
In 1922, State Farm was formed by George Mecherle, a farmer from Merna, Illinois, who aimed to take advantage of the pricing umbrella maintained by the high-cost giants of the industry. State Farm employed a "captive" agency force, a system keeping its acquisition costs lower than those incurred by the bureau insurers (whose "independent" agents successfully played off one company against another). With its low-cost structure, State Farm eventually captured about 25% of the personal lines (auto and homeowners) business, far outdistancing its once-mighty competitors. Allstate, formed in 1931, put a similar distribution system into place and soon became the runner-up in personal lines to State Farm. Capitalism had worked its magic, and these low-cost operations looked unstoppable.
But a man named Leo Goodwin had an idea for an even more efficient auto insurer and, with a skimpy $200,000, started GEICO in 1936. Goodwin's plan was to eliminate the agent entirely and to deal instead directly with the auto owner. Why, he asked himself, should there be any unnecessary and expensive links in the distribution mechanism when the product, auto insurance, was both mandatory and costly. Purchasers of business insurance, he reasoned, might well require professional advice, but most consumers knew what they needed in an auto policy. That was a powerful insight."
Leo Goodwin's perspective was undoubtedly shaped by his time at USAA, the company he worked for before founding GEICO. Apart from interacting directly with car owners, it's safe to assume that Goodwin also realized the value of targeting a specific demographic. GEICO, Government Employees Insurance Co., originally targeted federal, state, and municipal government workers, as well as certain military personnel up until 1958. The insurer then expanded its pool of policyholders by betting on other occupational groups considered to be good risks – professional, managerial, technical, and administrative personnel. By 1973, GEICO dropped all occupational and age restrictions.
The 70s are known for several great things – great music, great fashion, and The Great Inflation. A low-cost auto insurer looking to expand aggressively in a time of increased costs for medical care and auto parts is a recipe for disaster and in 1976, GEICO became a "very sick corporation." Doctors say that when you're sick, you should rest and take medicine. So, GEICO took a break from insuring some policyholders and writing new policies in certain states, and it sought out the ultimate medicine for a struggling insurer – rate hikes.
We reported yesterday that GEICO is suspending phone sales in 16 states. The importance of managing profitable growth is mentioned in the email announcing the new policy, so it's safe to presume that GEICO is having some difficulties in this area. It's no secret that auto insurers are struggling with rising expenses (inflation), supply chain challenges, and other issues, but that isn't the case here. The real story is GEICO's recent bet and what it says about the digital state of the insurance industry.
In the 70s, when GEICO couldn't get a rate increase approved in the state of NJ, it decided to stop writing new policies. This time around the company decided to only allow NJ residents to get a new policy online, through its mobile app, or through a local office. Without a doubt, GEICO today is a very different company from the one it was ~50 years ago, and taking an extreme measure such as pausing all new sales is probably unnecessary. Since we haven't heard of significant layoffs at GEICO's sales department, we can rule out the idea that this move was designed to shift shoppers to a more cost-effective channel. This means that GEICO is making a (big) bet that eliminating access to its fast, friendly, and professional phone agents will reduce new sales.
If the bet succeeds then those betting on the fast-approaching digitization of insurance will need a stronger hand. The odds, of course, are in GEICO's favor as the company has the data to make an informed decision, especially since they were among the first to bet on digital channels.
GEICO isn't the only one suffering from its distribution powers; just this week, Netflix's stock plummeted when corporate executives admitted to a problem with account sharing. According to the company, 100 million customers use shared login information to access the streaming service.
GEICO built an empire by simplifying distribution and offering attractive rates. So did Netflix. GEICO is now looking to make distribution more complicated to reduce sales, while Netflix is looking to do the same around account sharing for the sake of increased sales. Apparently, for some companies, distribution is a double-edged sword.
Get Coverager to your inbox
A really good email covering top news.