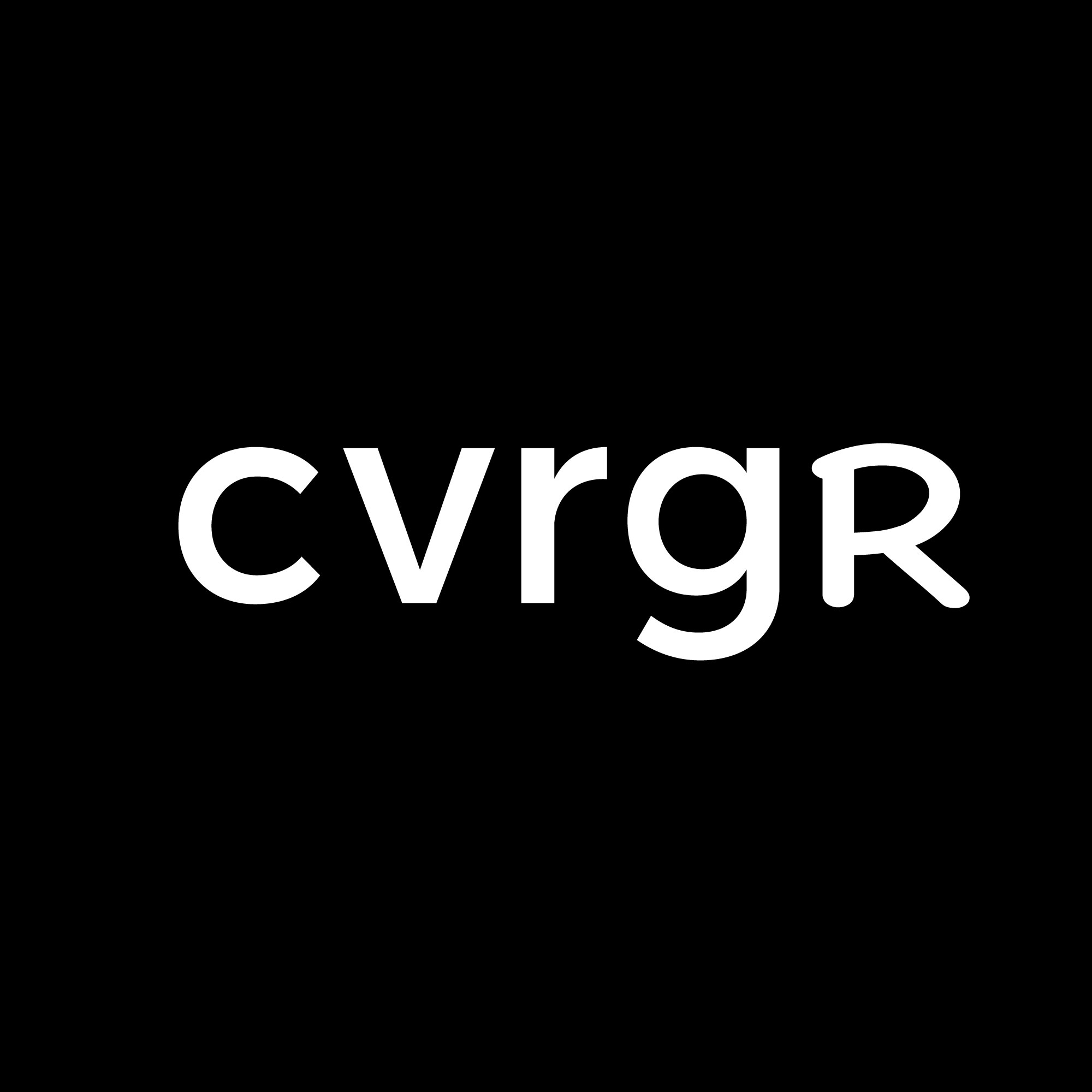 The Airplane Spoon
"Most recently in September, we worked with Apple to launch AppleCare+ with Theft and Loss. This represents Apple's newest and most comprehensive option in its family of device protection plans, available in their stores, online, and select resellers like Best Buy. The offering provides coverage for hardware service, accidental damage, theft, and loss, as well as software and technical support, something we believe continues to be a growing need for consumers. This comes on the heels of several other device programs we've helped launch globally in the last two years that enable our carrier and cable partners to offer access to AppleCare Services. While still very early, performance has been tracking our expectations." – Alan B. Colberg, President, Chief Executive Officer & Director, Assurant, third-quarter 2018 results.
By the look of things, as of September 2020, there's been a change of plans, and AppleCare+ in the US is issued by AIG. Note that AIG was engaged with Apple overseas so taking over the account from Assurant isn't a huge surprise. All in all, a nice win for a losing company.
In related news, Upsie announced its Series A round. Founded in 2015, Upsie is a Minnesota-based company (team of ~20) that offers a cheaper alternative to AppleCare+, SquareTrade, and the like. By 2018, it had over 14,000 customers. That being said, Upsie makes the promises, and Centricity delivers (and underwrites) them with the help of  Philipsburg, PA-based PSR, Inc. (Professional Satellite Repair) that actually handles these repairs.
Like Upsie, Centricity wants to be a bit more 'consumer-facing,' even if it simply means spinning up a consumer-facing brand [Tend], while in parallel, promising to "empower insurance agents [and real estate agents] to offer their customers full coverage of their homes."
Tend offers two products. The first called Tend Home comes with a $500 claim fee (deductible) and offers coverage up to $15,000 for big expenses however there's a cap on the amount per the type of appliance or work needed (e.g. plumbing, electrical, HVAC). Policyholders can find their own service provider and submit the cost of repair or replacement for reimbursement. The other product called Tend Home Service comes with a ~$75 claim fee and offers up to $10,000 in coverage, however additional fees may apply (Tend Electronics also collects a claim or service fee of $50. If mobile phone coverage is included with the plan, $100 repair and $199 replacement service fees apply).
In an intermediated business such as insurance, you are often feeding the hand that bites you, and Upsie is competing against Tend, Assurant, Traverse, and possibly/likely, N26, when the banking app expands its embedded phone insurance beyond Europe. "Currently, N26 Insurance is only available to N26 customers in Austria, Belgium, Estonia, Finland, France, Greece, Ireland, Italy, Latvia, Lithuania, Luxembourg, Netherlands, Portugal, Slovakia, Slovenia, Spain, and Germany."
The outlier – N26 – is an example of a platform company offering embedded insurance, and every time I hear the word 'embedded insurance,' I think of the airplane spoon as I was born prematurely and my mother used to tell me stories about how my grandpa used to trick me into eating.
Embedded insurance has a rosy reputation because it offers low acquisition costs, the proper framing of insurance, and access to large markets that have adopted one sort of platform (e.g. a mobile banking app) or another (a ridesharing app or online food delivery app). But the airplane spoon can only contain so much and embedded insurance is mostly relevant for no-brainer purchases without any long-term implications such as purchase/refund protection, parametric weather protection, travel insurance, an alternative to a rent deposit, or product insurance.
I stick to the mantra that there two kinds of insurance products: (1) compulsory and (2) products that protect against major financial loss – but embedded insurance is often neither. And just like the airplane spoon, while these products aren't sought after on their own, there's a [good] chance they will end up in someone's cart.
One product that is neither compulsory nor necessary is the Porch Protection Plan starting at $1.99/month which reimburses Kangaroo Doorbell Camera customers for stolen packages – up to $300 a year. "In 2020, 43% of Americans had packages stolen. Stoops need protection and Kangaroo's got the product and plans to make that happen." And how many of these Americans called Amazon for a refund?
Life insurance is necessary and non-compulsory and is sold, not bought. Today, Tomorrow, a digital will app, redirects app users interested in life insurance quotes to Policygenius: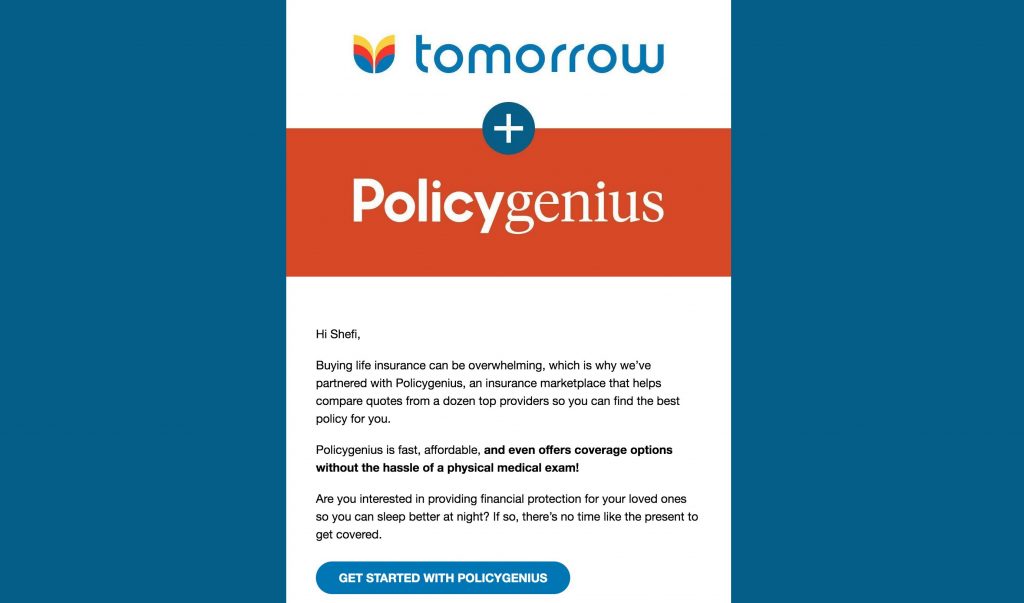 This new engagement follows Tomorrow's partnerships with at least 9 life insurance companies as of 2018 with traditional insurers such as AIG and Protective Life and newer brands such as Ladder and Bestow. But this 'dating around' should also serve as an alert as life insurance is rarely bought.
In its pitch deck, shared by Business Insider in January, income protection company Dayforward asks the following question "Why is it that 85% try to buy online, but less than 5% do?" Followed by "I mean come on, it's 2020, is there anything people aren't buying online?" 
The answer is 'No, and it's not you. It's them.' Root was and is able to sell insurance online. Nonetheless, today it announced it's "rapidly building a strong team of remote, licensed sales agents that are bringing fair, affordable car insurance to drivers across the country." (Btw, Coverage Research members were made aware of this strategy back in January.)
Bottom Line: Despite the digital era, some customers like to be spoon-fed. 
Get Coverager to your inbox
A really good email covering top news.