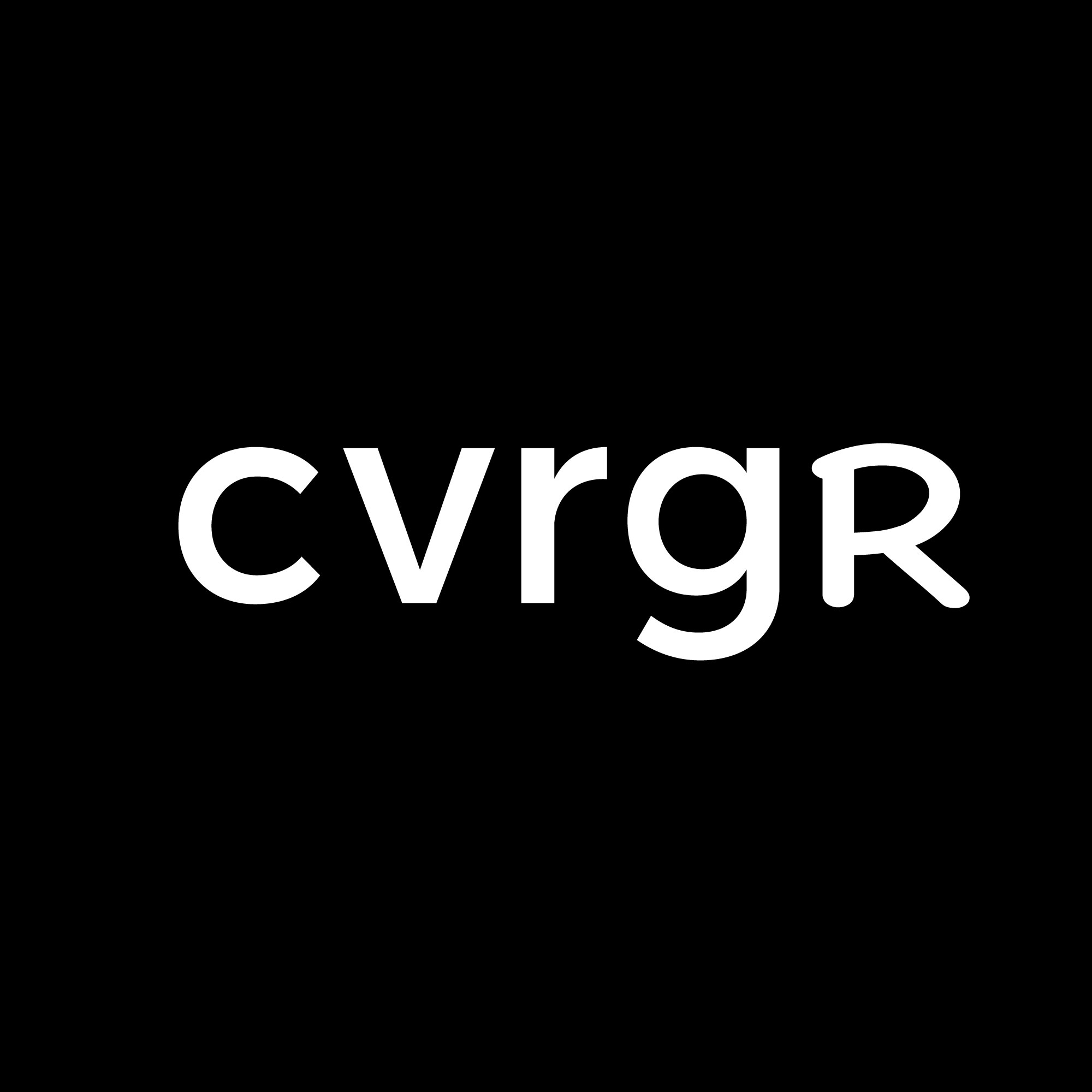 The 11th Hour ⏰

Root made announcements about becoming the official insurance partner of the Denver Broncos, Cleveland Browns, and Colorado Rockies, a year ago. This meant that the team's media, game-day graphics, and sponsored content would incorporate Root's name, logo, and commercials. "As we look to increase awareness of the Root brand in these markets, we believe these teams allow us great reach and connectivity with their loyal customer base. We Root for Good Drivers!," said B.C. Silver, Root's former CMO, who was later sued by the insurance company in part because of fictitious marketing campaigns – "worth millions" – from ESPN and Barstool Sports.
Since cutting its workforce by 18% over the past year and firing its CFO, Root has turned its emphasis away from traditional advertising and toward its B2B2C channel. First, it launched a new CX for Carvana users that provides a fully embedded product experience – from quote to payment – entirely within the Carvana checkout process. Second, it undisclosed (not a typo) its second embedded insurance partner, and third, it shared in its first quarter earnings call that it's "thrilled to announce a third embedded partnership" with more details to come in the quarters ahead. Chiming in, a filing with the state of Illinois suggests Chime is another one of Root's embedded insurance partners.
From its October 25, 2016, premiere in the state of Ohio, Root has come a long way. It was a Columbus-based mobile-only auto insurer at the time, made feasible by Drive Capital's $7 million investment and support for reinsurance from Munich Re, Maiden Re, and Odyssey Re. Its promise to only insure good drivers was left broken due to inaccuracies of its telematics data. Stated differently, Root was different, but it quickly learned that you don't have to be different to make a difference and that if it played like Progressive, it would lose to Progressive .
On October 28, 2020, Root went public, raising nearly $724 million at a share price of $27. Root's IPO was not just big but also the biggest in Ohio history. When compared to Lemonade, it's worth noting that Lemonade had raised roughly a third of a billion dollars before going public just three months earlier.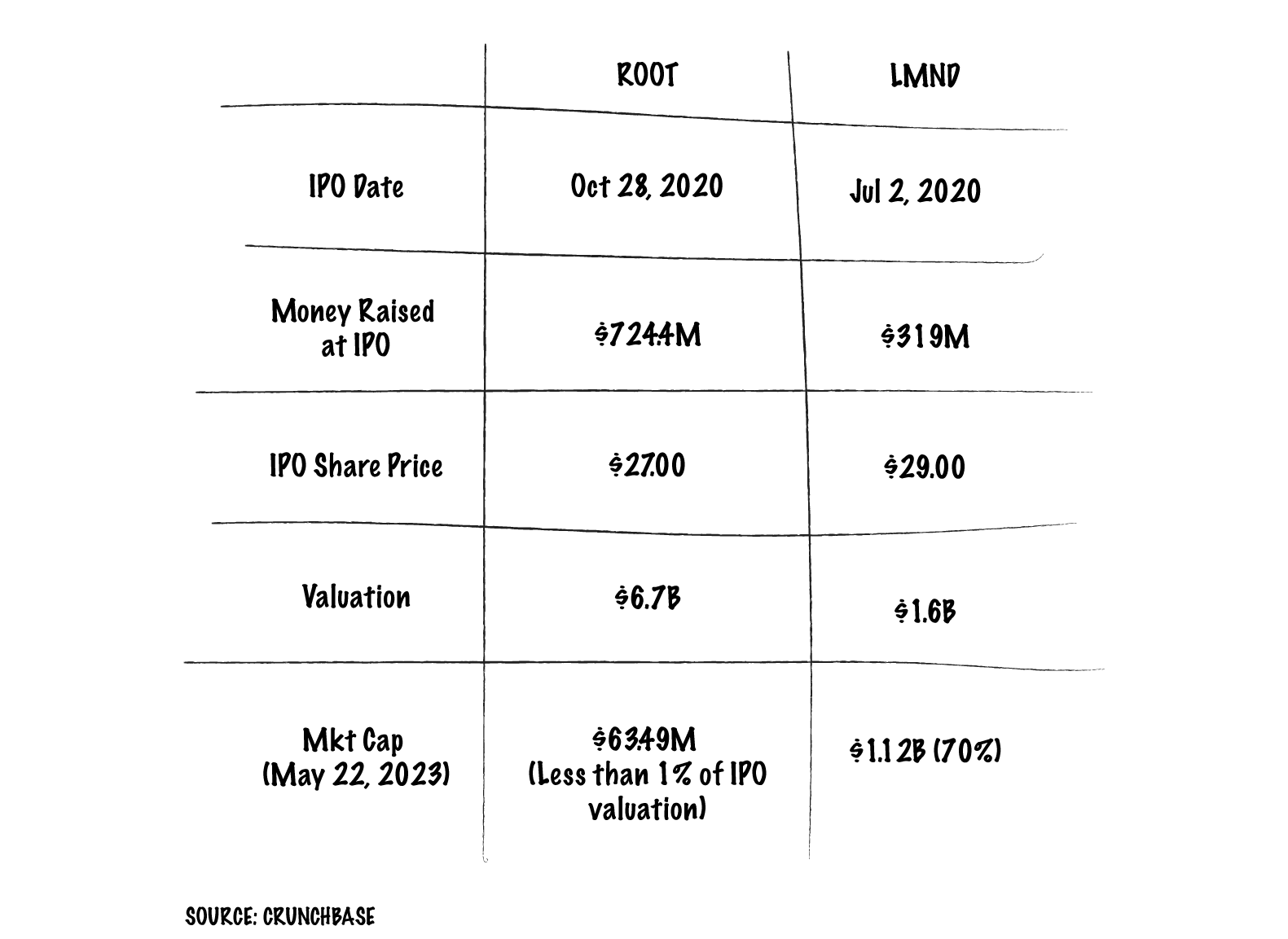 On December 1, 2020 Root held its first earnings call as a publicly-traded company, where it covered the results of its third quarter – it shared the following – "We are still in the very early days of Root. With the successful completion of our IPO and concurrent private placement on October 27, 2020, and our revised reinsurance program in place as of July 1, 2020, we now have more than $1.2 billion in fresh capital, and a capital-light business model to take full advantage of the massive growth opportunity in front of us." By its eleventh earnings call, Root reported: "We ended the first quarter of 2023 with $524 million of unencumbered capital compared with $559 million at the end of the fourth quarter." Root has less than 4 years left if capital-burn continues at this pace of $35 million per quarter, but as we all know, this isn't how it works.
The fact that Root is not an 800-pound gorilla and is instead headed toward becoming a one-trick pony, while raising over $800 million in equity and debt, is the elephant in the room. The trick – embedded insurance. In 2022, Root grew its "embedded new writings" more than 8x. Carvana, its first embedded partner, grew to 41% of new writings in Q4 2022. "This growth was largely driven by rapid product iteration, allowing us to further streamline the purchase process," shared Root in a shareholder letter.
While Root grew its embedded premium by ~40% it lost around 40% of its PIF (policies in force) by the end of 2022, compared to prior year. So, while Carvana sold over 400k vehicles in 2022, Root lost some 134k policies, but it stands to win some 60k leads a year from Carvana if all things remain constant and enjoy – at most – a 15% conversion rate.
When non-insurance companies are considered, embedded insurance does not suffer from the restricted opportunities that come with being a one-trick pony. The most peculiar of them was probably Philip Morris International (PMI), a large tobacco corporation that, for a brief time, doubled as a novel kind of a life insurance agency. On the other hand, a one-trick pony's specialization frequently yields reliable performance and outcomes inside their own realm. Carvana continuously sold over 400k units in 2021 and 2022 and that's key for Root. The greatest victory is that which requires no battle, said Sun Tzu in The Art of War. It is hard to imagine a scenario where Carvana swaps Root for another insurance carrier as it has skin in the game, and overall auto insurance is just auto insurance, until it's in the hands of capable distributors.
_
The McDermott 2022 Insurtech Summit was a year ago with 2023 right around the corner. Root embodies the sentiment that – in the grand scheme of things – insurtech was an overreaction to insurance but there's still more to see. Join hosts Mike Byrne and Michael Halsband as they discuss – with a great lineup of speakers – how the industry is still expanding and changing.
Get Coverager to your inbox
A really good email covering top news.