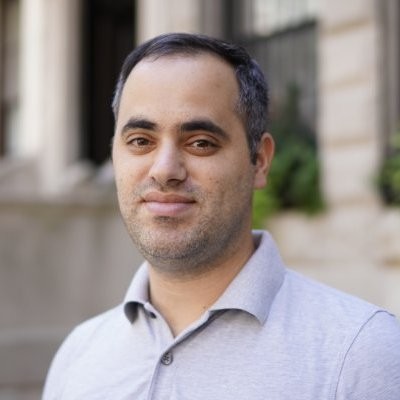 Telematics 3.0
This week Ford and Verisk took their connected car data partnership overseas. Around the same time, a telematics-only insurance company saw their stock fall to less than one dollar per share. The lesson? You must separate the solution from the execution.
Telematics is trending.
Car insurance telematics has been around for over 20 years but sometimes it takes time for things to catch on. It took the vacuum cleaner 48 years to reach 75% of American households while the television achieved this milestone in just 7 years. More people prefer to watch TV than clean.
Last year, Ajit Jain, the vice-chairman of insurance operations and director at Berkshire Hathaway, said that GEICO was late in terms of appreciating the value of telematics. This leads to the ultimate question – where does telematics add the most value to insurers?
Telematics 1.0 involves a piece of hardware that physically connects to a car. Telematics 2.0 is mostly based on smartphones, enabling insurers to reduce cost and friction while capturing another piece of information – driver distraction. Telematics 3.0 is powered by data generated directly from connected vehicles.
Allstate's pay-per-mile car insurance program Milewise is telematics 1.0. It uses a piece of hardware that plugs into a vehicle's on-board diagnostics port to track miles driven. Reaching a high level of accuracy is important when offering a pay-per-mile program since it is the only aspect being measured. Allstate's pay-how-you-drive Drivewise is telematics 2.0. The program leverages smartphone sensors to track speed and braking and it also records the time of day a person is driving. Some insurers also use smartphones to capture "distracted driving" data.
Both telematics 1.0 and telematics 2.0 have faults but there's no doubt that a smartphone-based program causes more customer pain points. Popular complaints include tracking sensitivity around braking and inaccurate driver tracking/distraction. One insurer that was able to find a creative solution to these problems (without actually solving them) is Lemonade. The company is leveraging a smartphone-based telematics program but unlike other insurers, it isn't presenting a driving score (and the detailed factors it is based upon) to policyholders. If you tell customers that they hit the brake too hard but they think otherwise, you get complaints. If you give policyholders a good driving score and then raise their rates, you get complaints. Lemonade is simply not telling customers anything.
To actually solve these challenges, insurance companies will need to rely on data generated from the source – connected cars – aka telematics 3.0. Tesla is a company that leverages telematics 3.0. In September, the company introduced Safety Score Beta, the first release of the Safety Score which is an assessment of driving behavior based on five metrics. The five metrics are forward-collision warnings per 1,000 miles, hard braking, aggressive turning, unsafe following, and forced autopilot disengagement. A standalone smartphone-based telematics program features hard braking and aggressive turning detection but it can't tell if a driver is keeping enough distance from the driver ahead. It also can't obtain information about collision warnings or forced autopilot disengagement.
Every carmaker has the ability to leverage telematics 3.0 but not everyone is doing it at this point. Volkswagen, for example, is working with CCC Intelligent Solutions but the only available data points generated from the car are nighttime driving, hard braking, idle time, and high-speed driving. It's worth noting that high-speed driving only measures speed above 80 mph, which means you can't tell if a driver is going 60 mph on a road with a 35 mph speeding limit.
Apple, which owns the hardware (iPhone), is inflicting pain (privacy setting) on Facebook, which owns the platform. If we go by this logic then carmakers, which own the hardware (car), have an advantage over insurers relying on dongles and smartphones to generate driving data. However, sometimes it takes time to take advantage of an advantage and just last month we saw Otonomo, a connected car data platform with the potential to deliver telematics 3.0 solutions, acquire The Floow, a telematics 1.0/2.0 company. In other words, Otonomo overpromised and underdelivered.
Despite the time constraints, insurers leveraging or looking to leverage telematics have an important question to answer – is it worth using telematics for anything but underwriting?
In the Verisk-Ford announcement, the word 'standardized' was used several times. The business of data can get very messy and in order to discover any insights, you need structure. Thanks to its digestible (structured) format, leading life insurers are leveraging electronic prescription data for underwriting. When every approved drug has a name, it's easier to reach conclusions that are considered standard among insurers – 90% of RGAX clients in the U.S. use electronic prescription data in their accelerated underwriting process. Connected car data is not as simple as prescriptions drugs, but ingesting accurate data directly from cars will offer insurers a better picture while reducing customer complaints.
If the answer to the above question is 'yes', then insurers need to dedicate more thought to the product. We mentioned American Family's MilesMyWay program in the past and we're mentioning it again. More importantly, insurers need to find ways to overcome/better communicate telematics challenges because consumers aren't dumb.
If the answer is 'no', insurers should discontinue or scale back consumer-facing telematics 1.0 and 2.0 efforts. These apps will eventually face the same fate as flashlight iPhone apps – blackout.
Get Coverager to your inbox
A really good email covering top news.