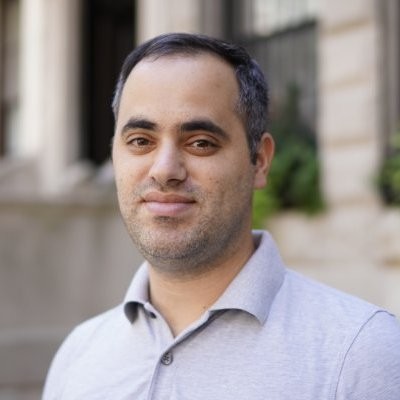 Summary of AIG's Q4 2020 earnings call
A summary of AIG's Q4 2020 earnings conference call (February 17).
This will be the last earnings call Brian Duperreault participates in as beginning March 1, he will become Executive Chairman of the Board, and Peter Zaffino will take over as President and Chief Executive Officer
AIG transitioned more than 90% of our workforce in over 50 countries to remote working
The turnaround of General Insurance and the enterprise-wide transformation at AIG is on a scale Duperreault has not seen in his 45-plus year career
Last October the company made a critical and strategic decision to separate the Life and Retirement business from AIG
The company is actively working towards an IPO of up to 19.9% of Life and Retirement
AIG received inquiries from parties interested in purchasing the 19.9% stake in Life and Retirement. The company believes a sale of a minority stake could be an attractive option for AIG, its shareholders and other stakeholders and they are weighing the relative merits of this path compared to a minority IPO
Once AIG makes a decision on the initial step of the separation of Life and Retirement, they will provide more detail their medium- and longer-term capital management priorities, which may include inorganic growth opportunities that would be accretive to its businesses and growth strategy and otherwise create value for shareholders and other stakeholders
On December 31, AIG completed the sale of its shared services operations to Accenture, which streamlines its operating model
The company made significant progress in driving improvements in infrastructure and systems architecture while reducing real estate costs and other general operating expenses; AIG exceeded its target run-rate savings for 2020, and the costs required to achieve were lower than initially expected, ending 2020 with a $400 million run rate benefit, which was 30% ahead of the guidance it provided in 2020
AIG expects to achieve run-rate savings of $650 million by the end of 2021 and to deliver aggregate run-rate savings of $1 billion by the end of 2022 against the total investment of $1.3 billion
In 2021, a major focus of AIG 200 will be advancing its digital strategy through effective use of data and process-enabling technologies as well as driving greater operational efficiencies and improved customer experience. The company also expects to make significant progress on a global data warehouse in support of its finance and underwriting transformations
AIG estimates that up to 40% of the reported COVID-related claims could be an acceleration of claims it would have otherwise expected in the next 5 years. In addition, AIG estimates its exposure to the population of approximately $65 million to $75 million per 100,000 population deaths, which is a slightly better estimate than what they would have assumed a couple of quarters ago
Get Coverager to your inbox
A really good email covering top news.