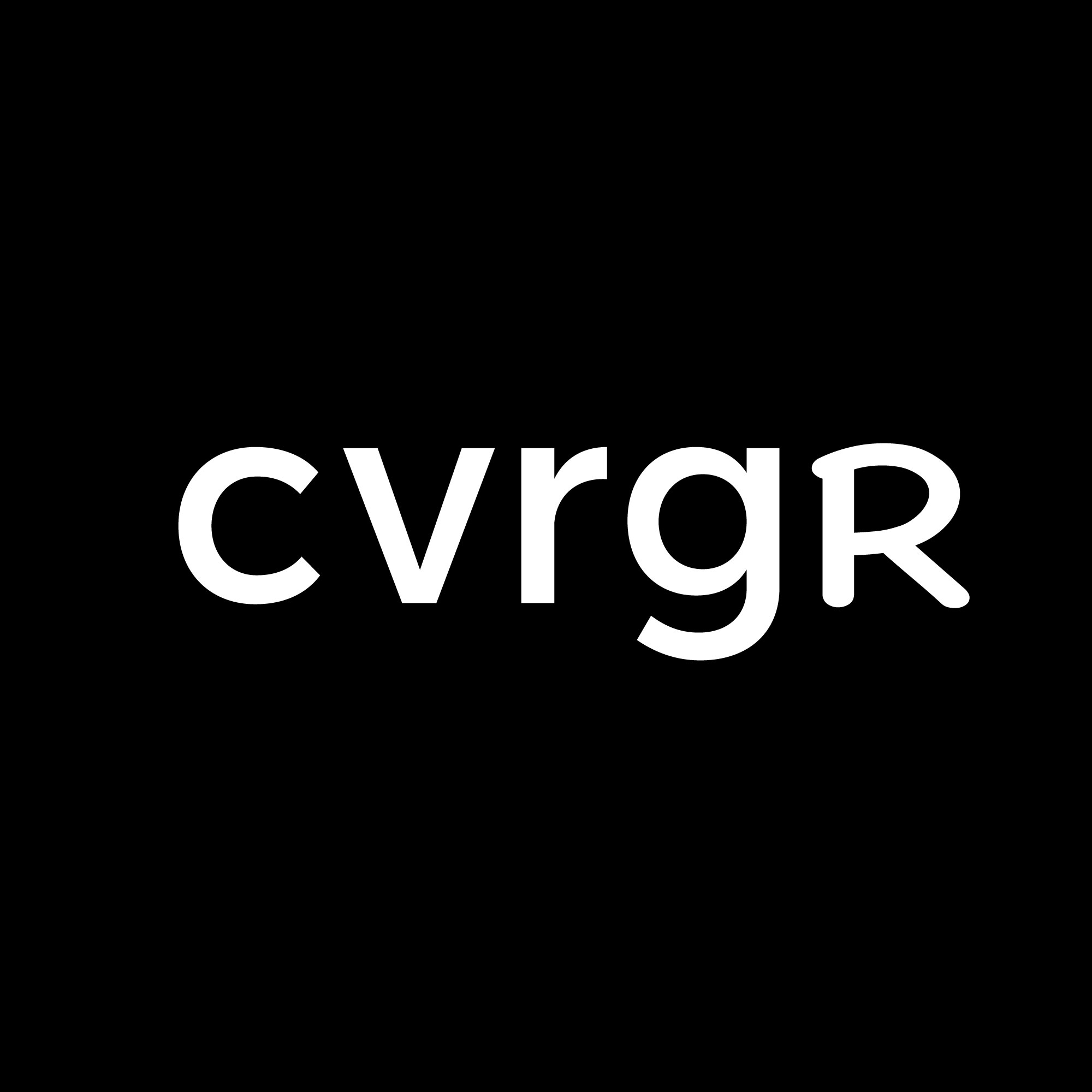 Standing on the shoulders of giants
CoverWallet, which was recently acquired by Aon, holds a 15-minute daily standup every day for its team of 350 professionals about what is going on in the company around product, tech, sales, or marketing. We had the chance to ask Inaki Berenguer, the cofounder and CEO of CoverWallet, a few questions.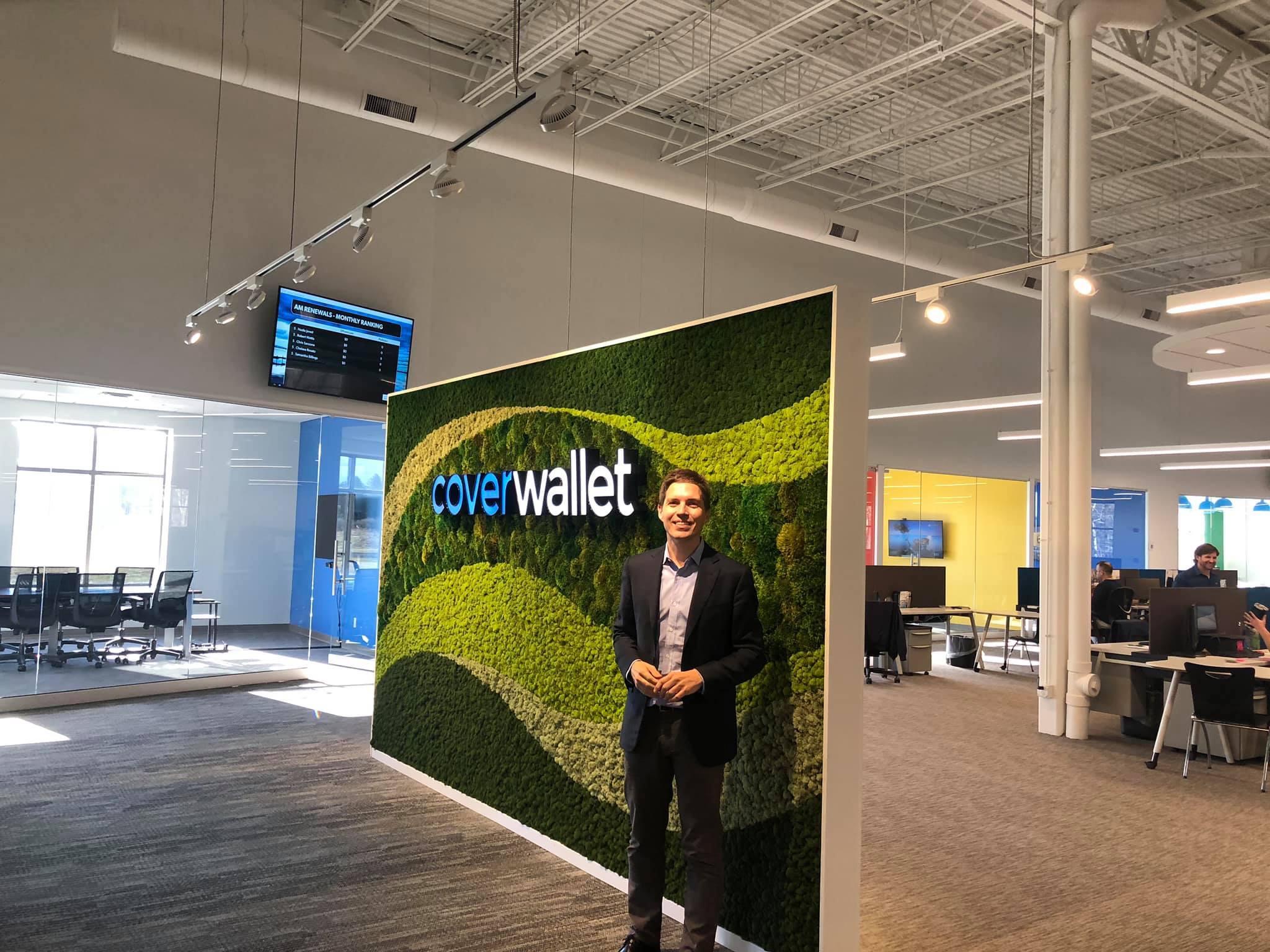 How and who came up with the name CoverWallet?
I founded CoverWallet with Rashmi Melgiri, a classmate from MIT. When we started, we knew we wanted to focus not only on helping businesses get insurance coverage, but also helping them manage it in a kind of a wallet (all documents, payment receipts, policies, certificates, signatures, claims, etc). There are so many pieces of insurance, but there was no central location to keep track of everything, which can be very frustrating for business owners. We considered a lot of different names and ultimately landed on CoverWallet. It speaks both to the insurance aspect and also the "wallet" that we give businesses access to for managing their policies.
What can you share about the makeup of your team and the culture at CoverWallet?
We are about 350 people today across New York and Spain, and the majority are in tech positions like engineering, UX design, data science, digital marketing, operations, business intelligence, etc.
One of the things I am a huge believer in is transparency. Every day, even with a team as big as we are now, we have a 15-minute daily standup about what is going on in the company around product, tech, sales, or marketing. I think that when people have context, they are able to see how their efforts contribute to the overall success of the team, feel more engaged, and are also more prone to show initiative and provide feedback and opinions. When you have a large team of creative and smart individuals, you want to crowdsource innovation with input from everyone. We like smart and driven team players. We work hard and are motivated by the work we are doing to reinvent commercial insurance for businesses as a team.
You are one of the few insurance startups that exited. How did you celebrate and is there a sense of relief?
Having the leader of the industry interested in what we have built and what we can achieve is exciting. More than relief, it is validation and pride of the hard work of our talented team. We are extremely proud to have joined forces with Aon, and we are going to be able to do great things as a part of the firm, with new markets, products, geographies. Aon is the global leader when it comes to risk, retirement, and health solutions with more than 50,000 colleagues and a presence in 120 countries, and it has a terrific and very entrepreneurial leadership team. Our ambitions and horizons have expanded. Quoting Newton, "we will be able to see further standing on the shoulders of giants."
Since launching CoverWallet in 2016, we have grown to 350 employees. The day we announced the acquisition was incredibly special, and we were fortunate enough to have top leaders from Aon, including CEO Greg Case, join our team in NYC for a company-wide event. It was important for us to recognize the team and the hard work that led up to that point.
Business is dynamic and strategies change. Did Aon's acquisition impact CoverWallet's strategy? Will you be focusing on new initiatives? And in general, what are you busy with these days?
Aon and CoverWallet share a lot in common. We both put our clients at the center of what we do to deliver them as much value as possible. With our shared vision, we can continue pushing the boundaries of innovation into new markets, new geographies, and new products at a greater scale, which is what we are focusing on right now. Within Aon we are part of their New Ventures Group, which focuses on the rapid incubation and delivery of new high-impact sources of value for customers. The bar for our success now is higher, but we can also leverage the scale of Aon.
What tips would you give other insurance startup founders?
With Covid-19, founders are facing a new reality. Rapid growth is going to be challenging, so controlling the burn is going to be paramount. Investors are going to be more selective too, and will take longer to make investment decisions, so build financial flexibility by extending the runway. Right now, it's important to look at the current state of the economy because what was relevant a few months ago has already changed. You need to be realistic.
Founders, not just in the insurance sector but across the board, are going to have to make a lot of difficult decisions that they would never choose to make. It's important to construct hypotheses and act fast. Once you have the intuition that you have to make a difficult decision, acting fast is leadership. Acting late is desperation. Leadership is hard when you have to make a decision and you only have bad options in front of you.
Some recommendations: be cautious about hires that do not contribute to income in the short term (even if you find the best engineer at half the price); evaluate and reduce expenses such as happy hours, office drinks (water only) or travel; renegotiate all contracts to the new reality (rent, IT, services, etc.); reduce marketing investment unless you have an immediate positive return; cancel or delay bonuses if offered; put the business plan with the most pessimistic income scenarios on paper and share them with the team; assume that it will take you more time to obtain financing and focus on extending the duration of your funds to at least 12 months; And lastly, be proactive and make tough decisions as soon as you can, with clear and empathetic communication with the team.
I founded Pixable, my first successful company, in New York City in the fall of 2008 around the time of the financial crisis. Limitations sometimes help you focus and align on what's important and empower creativity. And startups that last, and don't run out of money while navigating to the other side of this crisis, will probably eventually be leaders. During this Darwinian process, competition will be more limited and there will be more talent available. Many of the current leaders started during the last crisis: AirBnB, Square, Uber, Instagram, and Whatsapp.
How has CoverWallet adjusted to the pandemic?
Our entire team is working from home, and we have been for a few weeks now. I had actually been traveling pretty extensively to different Aon offices in February and early March, visiting Spain, Italy, Qatar, and Australia, and I ended up testing positive for Covid-19. I experienced the typical symptoms (coughing, fever, headache etc) and was fortunate to recover quickly, but I self-quarantined to prevent any spreading and was able to continue to work. Technology has enabled us to stay connected and continue to operate as normal with tools like Hangouts, Slack, Zoom, and others.
In the early days of insurtech, most startups focused on personal lines but we're seeing increased activity in the commercial space. Why do you think that is? Who stands to win?
Startup entrepreneurship is about finding opportunities and capturing them very quickly, usually thanks to a new technology. The opportunities are usually about solving a new customer problem or creating value for customers (either generating revenues, reducing costs, providing simplicity, removing frictions, creating pleasure and entertainment, etc). Consumer products (e.g. personal lines) tend to be simpler (more plain vanilla because one single uniform product can satisfy the needs of millions of customers) and can usually grow faster. As an entrepreneur, I would always pick those ones first and entrepreneurs seven years ago focused there. On the other hand, the commercial space is highly fragmented and complex, so it is normal that entrepreneurs started with the low hanging fruit (i.e., personal lines) in terms of complexity.
The most successful tech companies are those building products that simplify the customers experience, hiding all the complexity and fragmentation behind the scenes. Think about Google, which is just a white web page with a text box. But consider all the complexity and fragmentation behind the scenes. For the customer it is extremely simple and fast to get the right information that in the past took a long time to obtain. The only way to deliver this sort of customer experience is if it comes from a team with a strong DNA around technology, data science, UX design, analytics, and digital marketing. That is what will differentiate the winners from losers.
In general, what are your observations on API-based commercial players?
We are still waiting to see the development of the tech building blocks and pipes of the future of insurance. As a concept, it does not make any sense that an insurance company or a financial services company builds everything themselves. In banking and fintech, we have already seen how you can start a bank like a lego with many tech components connected via APIs (e.g., Plaid, Stripe, AWS, Galileo, Experian, etc). We will eventually see something similar in commercial insurance, but I am not seeing anyone with significant traction yet. Timing in entrepreneurship is paramount.
Distribution is still a challenge for many companies. What are your thoughts on the topic and what distribution strategies did you find success with?
I always say that it's not hard to predict the future. Anything that is offline will go online: books, clothes, food, travel, investments, credit cards, loans, mortgages, etc. Insurance is no different, and I think commercial insurance will continue to shift more and more online.
When it comes to the customer experience, CoverWallet looks much more similar to the likes of Amazon, Spotify or Netflix than an insurance company. Consumers today have come to expect more seamless, convenient and online experiences, and industries need to adapt to be able to deliver on that. Entrepreneurship sometimes is simpler than what people think: just give customers what they want.
We create experiences that delight our customers. The secret of viral growth is to provide a delightful experience that as a customer is worth sharing with your colleagues. As a business owner myself, I tend to ask colleagues for recommendations on how to get anything (insurance, credit cards, recruiters, etc). I am sure that many people shared with friends their first Uber, Netflix streaming or Spotify experience.
We know that in personal lines price is a big factor. How would you describe the average business insurance shoppers? Are they knowledgeable? Are they driven by price?
There are 30 million small businesses in the U.S. across thousands of different industries and of different sizes. It's incredibly diverse. I think, in general, business owners want to feel like they are getting the coverage they need, understand what it covers, and are paying a fair price (the cheapest in commercial insurance sometimes means that you are buying the wrong insurance), but without having to spend hours becoming super proficient with it. Business owners want to run their business without having to worry about lawsuits, employee injuries or property damage. Having the right insurance gives the peace of mind to focus on what matters, running the business.
It is all about identifying the insurance a customer needs based on the specifics of the business, getting an insurance policy that fits their budget, and doing it all in less time that the business owner thinks.
From 1-10, how would you rate the difficulty level of launching an insurance startup?
A 9 for two reasons. The first one is that even basic insurance-related products take time to launch because it is a highly regulated industry. You cannot simply move fast and break things. You need to comply with the regulation and that requires many pieces to launch even an MVP. The second reason is that rapid growth is not possible in every category of insurtech. Startups by definition need to grow fast. Quoting Paul Graham, "A startup is a company designed to grow fast. Being newly founded does not in itself make a company a startup. Nor is it necessary for a startup to work on technology, or take venture funding, or have some sort of 'exit.' The only essential thing is growth. Everything else we associate with startups follows from growth."
On the other hand, the insurance market size is massive. And insurance is a product that is good for companies and individuals. So the prize is huge if you are successful. In general in life, things that are the most rewarding are hard and painful.
Get Coverager to your inbox
A really good email covering top news.