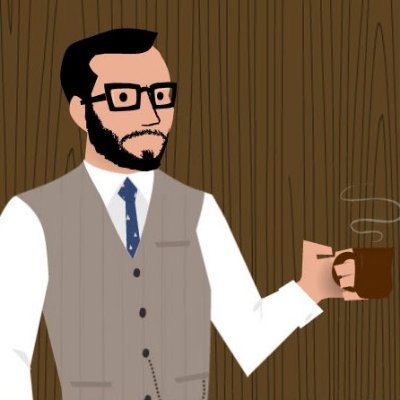 SNEAK PEEK: Pre-podcast interview with David McFarlin, Director of Business Development for Sunlight Solutions
(Nick's conversation with David will broadcast March 22. Subscribe here: https://www.youtube.com/channel/UCroD0wVSqbGJ6LMElD7RhaQ)
How would you describe your company?
-We are a true product company in every sense of the term. We have no real sales/marketing machine. Our success to date on two continents is because we have the best product available to insurers and our deliveries have been successful.
-Young, growing, focused.
-As flexible as our software (easy to do business with)
What is the most misunderstood aspect of the problem(s) your company is trying to solve? What are the implications of those misunderstandings?
So many misunderstandings that we have to battle, and in a number of contexts. I'll name a couple we face consistently.
1)That replacing legacy system(s) is a sunk cost (licenses will net out while the large implementation fee is just a cost they'll have to swallow).
2) Newer product means less something less sophisticated.
Would love to talk about these more in-depth. The implications are numerous. (editors note – David McFarlin will be a guest on The Coverager Podcast to be broadcast March 22, 2020)
Let's get controversial…what solutions do you find overrated and why?
I'm not going to name names!! I'll say two things:
1. Some of the biggest names in our space provide monolith solutions that, while feature-rich, are heavy, rigid, and cost far more than what's necessary to deliver and maintain. These companies are partially still dominant due to their relationships with some of the larger consulting firms who pander to insurance CTO's that need to cover their butts when making big decisions.
2. There's a lot of fluff in the insurtech space. It's no secret insurance has lagged other financial services domains when it comes to upgrading and modernizing their technology ecosystems. As a result, technologists have flooded these spaces looking to capitalize which results in some really fancy, technologically sound products that don't have much of an audience and don't really address the most critical IT matters facing carriers.
Aside from "everyone", who is your ideal customer (the one that can most benefit from your solution)?
A customer who wants to move (aggressive) and embraces new ways of thinking. A customer who wants to truly partner with us and grow both our businesses as a result.
If you were seeking funding, why should an investor make a bet on your company?
Interesting questions. Fundamentally, we're a great investment. First, we're lean. As mentioned we hardly spend any money on sales or marketing. Impressive to be live on two continents but with a tiny client acquisition cost. Sunlight is 100% bootstrapped, 0 outside investment and we've been profitable since year 2. We're focused, and as I said before that means putting the majority of time and effort into our product. I can tell you our clients certainly appreciate this approach.
Connect with Sunlight Solutions: https://www.sunlightsolutions.com/
Connect with David McFarlin: https://www.linkedin.com/in/david-mcfarlin-302580a/
Get Coverager to your inbox
A really good email covering top news.