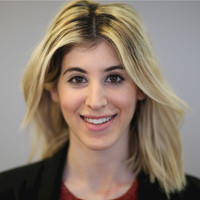 Sidecar Health raises $20M
Health insurtech company Sidecar Health has raised $20 million in its most recent funding round. The company intends to save the U.S. $1 trillion in healthcare costs annually by empowering consumers to shop around for health services using its Visa payment card and mobile app. The round was led by Cathay Innovation and joined by new investors Comcast Ventures, Kauffman Fellows and Anne Wojcicki, co-founder and CEO of 23andMe. Previous investors GreatPoint Ventures and Morpheus Ventures also participated meaningfully in the round. The company has raised $40 million to date.
"This latest funding accelerates us towards our goal of significantly lowering the cost of health care in the U.S. while increasing access to care. Plans offered by Sidecar Health successfully address the agency problem created by traditional health insurance. By empowering patients to be purchasers of healthcare and re-aligning incentives throughout the system, Sidecar Health members benefit from lower health costs and greater access. As our membership base increases, price transparency and consumer choice push down the average price of health care services for everyone. Especially now, when it's clearer than ever that everyone needs access to good coverage, we're thrilled that so many investors wanted to join us in achieving our mission." – Patrick Quigley, CEO of Sidecar Health.
The funding will be used to fuel company growth by expanding to new geographies and growing the Sidecar Health team. With Coronavirus-related job losses leaving an estimated 26.8M people without employer-provided health insurance, according to an analysis by the Kaiser Family Foundation, the time is right to offer consumers a new solution to the healthcare crisis.
"We are delighted to join the Sidecar Health team on their mission to make health insurance more affordable and accessible in the U.S. The company is reinventing healthcare insurance plans for individuals and businesses by fixing both the incentives and the lack of price transparency that have plagued the U.S. healthcare system. With Sidecar Health's unique technology and real-price data, people have access to the cost and coverage information needed to make health care decisions that has been missing from all health care transactions until now." – Alexandre Lazarow, Investment Director at Cathay Innovation.
Sidecar Health offers a new approach to health insurance, allowing its members to take advantage of doctors' discounted "self-pay" or "cash" rates, saving members 40% compared to traditional insurance. Its proprietary payment technology lets members pay doctors at the time of care from the plan's claims account using a Sidecar Health Visa card. Sidecar Health's approach enables members to comparison shop for care as they would for any other product or service, bringing market forces to healthcare that will ultimately lower costs.
The plans offered by Sidecar Health provide coverage that includes 170,000 medical services and prescription drugs. The company is currently operating in 11 states and expects to be available in several more by year's end.
Get Coverager to your inbox
A really good email covering top news.