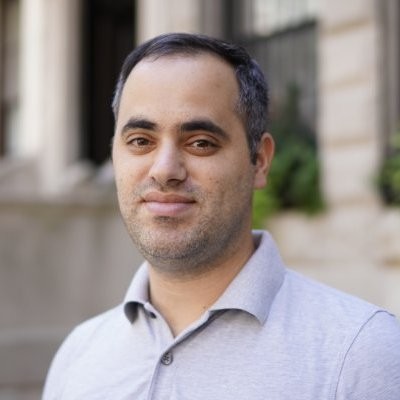 Shift Technology Expands Operation to US Insurance Market
Shift Technology, a solution provider with a focus on enabling insurance organizations to successfully tackle the ongoing and growing claims fraud challenge, today announced it has expanded its operation to the U.S. insurance market. The region's growing demand for Shift's award-winning fraud detection solution FORCETM prompts Shift to establish a U.S. headquarters office and build a broader and deeper U.S.-based team.
The company's U.S. operation will be located in Boston with Shift's co-founder and CEO Jeremy Jawish working from the Boston office to help drive the U.S. expansion while continuing to oversee the global operation.
The U.S. sales effort will be spearheaded by Bradley Stoub, Shift's newly appointed US head of sales. Also joining Shift and based in the U.S. is Dan Donovan, a veteran insurance claims and technology executive who will be serving as global head of product marketing. Stoub and Donovan are tasked with recruiting world class talent to build the U.S. team that will serve the rapidly growing Shift client base in the region, with the initial focus on expanding their existing U.S.-based data science team.
Coinciding with the U.S. expansion news, Shift has also become a member of the Coalition Against Insurance Fraud, a national alliance of government agencies, consumers, insurers and other businesses working to combat all forms of insurance fraud.
With the FBI estimating the total cost of U.S. insurance fraud (not including health) to be in excess of $40 billion per year, the need for both Shift's expertise in advanced analytics and artificial intelligence, combined with the FORCE fraud detection solution is significant.
Shift's FORCE has been in client production since 2014, on four continents, offering U.S. insurers a mature and proven product, providing a strong track record of Shift's fraud detection success, and the industry's largest fraud detection data science team. Adding to Shift's value proposition is that FORCE has been designed to be easily integrated with the majority of claims management systems, enabling insurers to derive even greater value from their existing claims technology investments.
Commenting on the expansion to the U.S. market, CEO Jawish said, "We have been gaining a lot of traction in the global market and are seeing a drastic increase in the interest in our fraud detection and AI capabilities from U.S.-based insurers and organizations. We already have new U.S. clients in production or in the build phase. Given the size of the fraud challenge in the U.S., expanding our presence, building a strong regionally based team, and focusing a significant amount of our effort in this critical region was the logical next step in our growth as a company."
Jawish continued, "I am extremely pleased to introduce our U.S.-based executives Dan and Brad and have tremendous confidence in their abilities to help us build a great U.S. team."
Prior to joining Shift, Stoub served in the position of vice president of sales and marketing for Insuresoft. He was most recently head of sales for Hearsay Systems, a leading venture capital backed SaaS cloud provider for insurance and financial services teams. In addition to his professional career, he earned a B.B.A. in Finance from Loyola University of Chicago and an M.B.A. from the University of Notre Dame. In his new position with Shift, Stoub will report directly to Virginie Haas, chief revenue officer.
Donovan has joined Shift, reporting directly to CEO Jawish, with responsibilities that include providing client support and developing the positioning, messaging, and go to market strategies for the company's solutions. With two decades of insurance industry experience leading fraud investigation and claims operations for Liberty Mutual, and six years working in the insurance technology sector, Donovan has become a respected expert in the field of insurance fraud and claims analytics. Prior to joining Shift, Donovan was most recently assistant vice president with Verisk – Insurance Solutions.
To date, Shift has raised over $40 million in capital investment and was named by CB Insights as one of the Global AI Top 100 in both 2017 and 2018. The company was also recently awarded the first-place prize in the recent Worldwide Innovation Challenge.
Get Coverager to your inbox
A really good email covering top news.