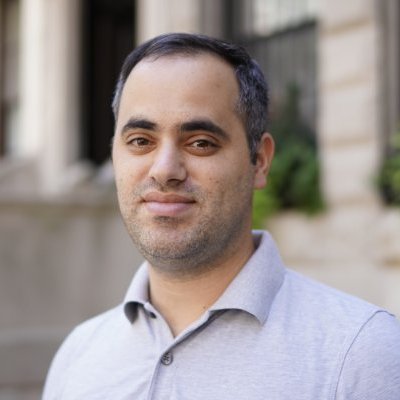 Shelter Insurance Brings Commerce Bank's Claims Payment Tech to Customers
Shelter Insurance, a mutual insurance company headquartered in Columbia, MO, is implementing a program to provide additional electronic payment options by way of CommerceVantage® Claims Payments, Commerce's innovative technology for the insurance industry. The solution allows Shelter to offer its customers a convenient, seamless and secure platform where they are able to choose among several payment options, including an option powered by Visa Direct that enables payment within 30 minutes of selection. The solution is a first of its kind for the industry and was specifically designed to address challenges customers experience when negotiating checks or waiting for payments by mail. Through an easy-to-use digital and mobile-friendly platform, the technology offers customers choices and the option of prompt payment directly to their bank account.
Commerce Bank, a $24.5 billion Missouri-based bank, understands the unique needs and challenges of the insurance industry. Leveraging its deep-rooted payments experience as well as the collective insights of an advisory council composed of insurance companies, Claims Payments was born. The solution was designed through the lens of the customer to solve for elements of the claims experience that could be improved. By providing accessibility and timeliness, the solution not only does just that, but it also fills an existing void within the industry and simplifies a process that can otherwise be complicated and stressful.
"When handling claims payments, maintaining high standards, reducing cycle time and improving customer satisfaction are essential. Our solution offers a win-win for both Shelter and their customers through this automated, easy-to-use technology," says Lenny Richileau, vice president, insurance industry consultant at Commerce Bank. "For Shelter, customer checks remain an option; however, Commerce's solution enables the capability to offer faster payment methods, while leveraging the knowledge of a financial organization to facilitate the payment."
If the customer chooses to use the solution, Shelter sends an automated payment file to Commerce. Commerce then facilitates the payment in the way Shelter's insured, claimant or service provider has selected, including ACH, check, or Visa Direct. These options allow real customer choice, and if Visa Direct is selected, payment can be made to a debit card within 30 minutes, thanks to Visa's real-time push-to-card payment solution.
"The speed and ease at which customers receive their insurance disbursements can have a significant impact on their lives," said Cecilia Frew, Head of Visa Direct, North America. "By implementing Visa Direct technology into their service offerings, Commerce Bank and Shelter Insurance are providing real-time payment to their customers and making the days of waiting to receive insurance payouts a thing of the past."
"Our collaboration with Commerce and the development of this product is a true testament to Commerce's 'Challenge Accepted.TM' branding – we told them our challenges and our customer's preferences and they delivered a solution that not only solves those challenges but allows us to better serve our customers," said Lyn Scrivner, Claims Director of Shelter Insurance. "Commerce's innovative solution gives us the ability to maintain our commitment to superior customer service coupled with continuous improvement, and, most importantly, delivering on our promise of protecting our policyholders. Giving our customers the option to receive their claim payment with the payment method the customer prefers is an important customer convenience factor Shelter wanted to enable as quickly as possible. Commerce's solution was the perfect answer."
For more information, visit www.commercebank.com/claimspayments.