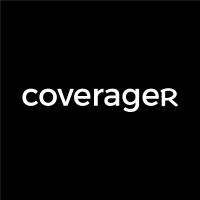 Scoop Raises $60M
Scoop Technologies , "the largest enterprise carpooling solution in the country," has raised $60m in a Series C round led by Activate Capital, with new investors including NGP Capital, BNP Paribas, and Total Ventures, and returning investors that include Index Ventures, Signia Venture Partners, Workday Ventures, and G2VP.
Since launching in 2015, Scoop has become the "definitive enterprise carpooling solution" for employers, partnering with more than 55 companies including LinkedIn, Workday, and T-Mobile to mitigate the commute's impact on their workforces. Most recently, Scoop launched in Detroit in partnership with Bedrock, a full service commercial real estate firm. Scoop now operates in more than 2,000 cities across the country, with plans to expand rapidly to other major metro areas impacted by rising congestion and drive alone rates. The average trip costs between $3-$5 for riders, most of which goes to the drivers, and Scoop gets the majority of its revenue from the businesses it teams up with, who pay to subsidize rides.
"We continue to be impressed by Scoop's ability to create deeply meaningful impact for both their customers and commuters. We strongly believe that Scoop will continue to be the go-to solution for enterprises across the country that want to diversify mobility options in order to better attract, engage, and retain top talent. Scoop is at the forefront of re-imagining the employee commute, and we look forward to working with them as they deliver on this truly unique and innovative service." – Raj Atluru, Managing Director at Activate Capital.
"We're thrilled to partner with both our investors and customers to help improve what is often one of the worst parts of all of our days: our commutes. We look forward to aggressively expanding across the United States in order to meaningfully impact quality of life for commuters everywhere." – Rob Sadow, cofounder and CEO of Scoop.
When it comes to insurance, here's Scoop's answer to will Scoop impact my personal auto insurance?
Scoop is not a traditional ridesharing company (often called Transportation Network Carrier, or "TNC"). Drivers of traditional TNC's profit from their trips which can void personal auto insurance policies without a commercial rider or endorsement. Scoop is not a TNC and does not hire drivers. Scoop instead matches carpoolers on their way to and from work, and the Scoop riders reimburse drivers for a portion of their commuting cost. Carpooling with Scoop should be treated the same way carpooling would be treated without Scoop, which does not void traditional auto insurance. Under our Terms of Use, we require that drivers have a valid insurance policy that covers their use of Scoop. If you are unsure if your insurance policy covers Scoop, feel free to reach out to us and we can give you guidance in how to speak with your insurance provider about Scoop.
Get Coverager to your inbox
A really good email covering top news.