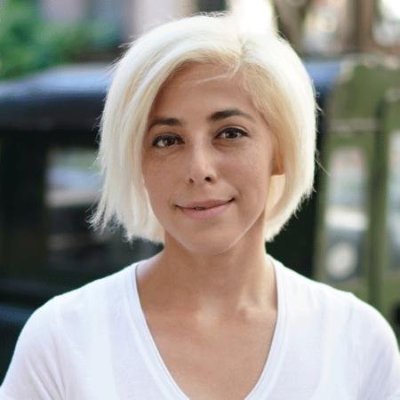 On SafeAuto's Awesome AI Campaign and Average UI
On August 7, Columbus-based P&C insurer SafeAuto did something uber clever. Brilliant, actually. It released Fârnhäan, the world's first artificially intelligent voice companion. Fârnhäan is a 'he'. Meet Fârnhäan.
It was created by Greta Von Blünk because while "other AI assistants formulate precise answers from mountains of data", Fârnhäan "takes an emotional, nearsighted glimpse at the big picture…and guesses". You can read that again. This is Greta Von Blünk: 
Now, if you ask Greta Von Blünk to describe Fârnhäan, this is what she'd say: "Life is not a straight line. It is a wooden cube." The Philosophy: "To err ist human. To forgive, divine." And since Fârnhäan is a 'he', he is frequently-going-on-constantly wrong. You see, for Fârnhäan to feel like a companion, he needed the most human trait of all. Imperfection. While, any device can search oceans of impersonal data for the correct answer, Fârnhäan just looks at the big picture and guesses. And when it comes to response time, he replies instantly because the future demands answers NOW.
Fârnhäan's digital footprints include a facebook page, a Twitter account, and a microsite that can lead one or many to SafeAuto, where they can get a quote for car insurance style "buy something that makes sense."
Bottom Line: a satire on AI and the creative work of John Trahar, cofounder and creative director of Greatest Common Agency and this is what he had to say: "We're tapping into an evolving conversation in America today. Between fake news and malfunctioning AI devices, we hear more things said with authority that don't sound quite right. So we created a character and a spoof that we can extend almost indefinitely across situations and media platforms". It's just too bad, this is where one ends up: