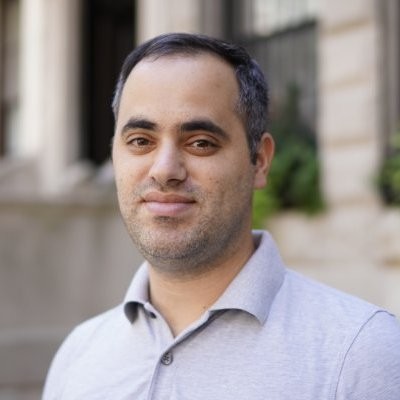 Ring the Alarm
This week, State Farm and ADT made headlines with a partnership that included a $1.2 billion equity deal, which gives the insurer a ~15% stake in the security company, and an "opportunity fund" that will have State Farm invest up to $300 million to support product innovation, technology and marketing "that seeks to differentiate and improve the customer experience for homeowners." As part of the deal, Google, which invested $450 million in ADT in 2020 for a 6.6% ownership stake, will also commit an incremental $150 million, under certain conditions, to advance opportunities created through this collaboration.
For ADT, this partnership is about growing its customer base and lowering customer acquisition costs. "ADT's partnership with State Farm creates the capability to drive innovation in homeowners insurance on a broad scale. By delivering a truly connected home, together we can improve the customer experience and provide more peace of mind," said ADT CEO Jim DeVries. "These new and expanded partnerships represent another bold step forward for our company and provide ADT more avenues to grow our customer base, strengthen brand loyalty and lower customer acquisition costs."
For State Farm, this partnership is about risk mitigation and adding more value to customers. "As the industry leader, we've always recognized our responsibility to go beyond insurance and find ways to build stronger and safer communities for our customers and the neighborhoods we serve," said State Farm COO Paul Smith. "This partnership with ADT gives State Farm the opportunity to provide smart home technology that takes us from our 'repair and replace' model to a 'predict and prevent' mindset. These innovations will help us take the next step into the future of home insurance and add more value for our customers."
You read that right.
A non-insurance company is looking to grow its customer base with the help of an insurance company.
Usually, it's the other way around.
Roman emperor Marcus Aurelius once said that we should look beneath the surface. And while above the surface ADT appears as a trusted brand thanks to its famous blue octagon yard sign (it sued and settled with Ring over a similarly-shaped yard sign), beneath the surface it's a troubled company burdened with debt that's been struggling to grow for a long time.
"As of December 31, 2021, we had $9.8 billion face value of outstanding indebtedness, excluding finance leases, and we may increase our debt level at any time. Such substantial indebtedness negatively impacts our business… a significant portion of our cash flow is used to service our debt, and therefore impedes our ability to grow the business or fuel innovation." – ADT's 2021 annual report.
Like State Farm, ADT has a long history and has been in operation for more than a century. These businesses share more than just the largest US market share in their respective industries; they also face fiercer competition in their respective markets. ADT and State Farm also operate in a space where reputation and price matter but often don't blend together.
They say that the past will always haunt you, but corporations, unlike humans who have a hard time moving on, can turn a page and put their troubles behind them. That's what ADT has been trying to do for the past several years, but it is still constrained by its past.
ADT was born in 1874 and in 1995, it became the first security company to surpass one million customers. In 1997, Tyco International, a diversified manufacturer best known as a maker of fire extinguishers, alarms, and other related products, reached a deal to acquire ADT for $5.6 billion. At the time, ADT served about 1.8 million customers and it had 230 offices in 10 countries. It was announced that the combined company would have $8.5 billion in annual revenue, with more than $6 billion coming from Tyco.
From that point, ADT experienced significant growth and in 2001, Tyco's global electronic security business, which was powered by ADT, reached 6.7 million customers. However, a meaningful part of this growth was driven by acquisitions. For example, in 2002, Tyco paid over $1.1 billion in cash to acquire approximately 1.4 million customer contracts for electronic security services through the ADT dealer program, and $459 million to acquire approximately 120 other smaller companies.
During this time of rapid growth, the SEC was investigating Tyco for accounting fraud. To make a long story short, ADT bought contracts from an external network of dealers who operated under its dealer program and then required sellers to pay some money back to the company as part of a "connection" fee. The company's accounting department used this money to inflate reported profits and cash flow.
"The Commission's complaint alleges that Tyco inflated its operating income by at least $500 million as a result of improper accounting practices related to some of the many acquisitions that Tyco engaged in during that time. Tyco's improper acquisition accounting included undervaluing acquired assets, overvaluing acquired liabilities, and misusing accounting rules concerning the establishment and utilization of purchase accounting reserves. The complaint further alleges that, apart from its acquisition activities, Tyco improperly established and used various kinds of reserves to make adjustments at the end of reporting periods to enhance and smooth its publicly reported results and to meet earnings forecasts.
The complaint alleges that Tyco inflated its operating income by $567 million from its fiscal year 1998 through its fiscal quarter ended Dec. 31, 2002, by means of connection fees that Tyco's ADT Security Services, Inc. subsidiary charged to dealers from whom it purchased security monitoring contracts. Because the connection fee was fully offset by a simultaneous increase in the purchase price ADT allocated to the dealers' security monitoring contracts, the connection fee transaction lacked economic substance and should not have been recorded in Tyco's income statement. In 2003, Tyco restated its operating income and cash flow relating to the connection fees." – SEC.
Tyco eventually settled with the SEC and scaled back its ADT dealer program, and in 2002, the year it reported $9.1 billion in net losses, its CEO Dennis Kozlowski resigned (he later went to prison for other crimes). In 2012, ADT was separated from Tyco, becoming an independent public company again. During that year, ADT had around 6.4 million customers and today, nearly 10 years later where it managed to go private and public again, the company counts 6.5 million customers.
During ADT's Q1 2022 earnings call, which took place just four months ago, ADT CEO and former Allstate EVP Jim DeVries was asked if the company was considering the insurance space following Vivint's MGA aspirations. "Yes. It's very early for us on the insurance front. I'd say we're open to it. It's not a priority, not today anyway," DeVries said. "The — and most likely, the way that we would enter would be via partnerships versus selling as an exclusive agent or an independent agent or MGA, selling insurance on our own. So if we enter, it'd be via partnership. But it wouldn't be a solo act. And for now, it's not a high priority for us."
Judging by past comments and activities, DeVries meant what he said. In November of last year, when asked "What's next?" following ADT's entrance into residential solar installation, he said that they are looking at opportunities to increase TAM in adjacent markets. "Auto is an area that we kicked tires on a bit… Health is an area that we've contemplated. But we feel pretty good about the existing portfolio."
If you turn to Google in search of the best home monitoring service, you'll find numerous articles explaining why ADT is not the right choice due to its prices and lengthy contracts. Yesterday, I gave ADT a try (using my credit card and last four digits of my social) and found these claims to be true. I also discovered that while Google and ADT work together, an ADT user getting a Nest doorbell will need to download the Google Home app since ADT's app isn't integrated with the Google device it sells. That's bad for the user and bad for the brand. But aside from being technologically challenged, ADT is also having a hard time keeping up with the times. The business continues to rely on the antiquated method of door-to-door selling.
In 2019, 2020, and 2021, ADT recorded net losses of $424M, $632M, and $341M, respectively. Of course, ADT isn't the only one having a tough time. Vivint, which qualifies as ADT's great grandchild and counted 1,864,966 subscribers as of June 30, 2022, reported losses of ~$1.3 billion between 2019 and 2021. In its investor presentation following the merger with Mosaic Acquisition Corp, a special purpose acquisition company, Vivint stated that it is in the early days of a big opportunity.
Despite all this, State Farm has a unique opportunity. In many instances insurance comes later – you first start the mortgage process and then move on to homeowners insurance, you first buy a car and then insure it, you first book your trip to later purchase travel insurance. But for the majority of consumers, home insurance comes before a security system, and State Farm can help ADT bring on new customers, the most expensive aspect of their business today.
Of course, both companies will need to work together to create compelling offerings while reducing the gap between reputation and price. State Farm will need to help ADT figure this out before it can switch to a 'predict and prevent' mindset. To achieve this, State Farm will need to bring its existing 'repair and replace' model to ADT as it needs a complete makeover.
* * *
And one more above/beneath the surface takeaway: State Farm is moving towards prediction and prevention – above the surface. State Farm has increased its interest in businesses beyond insurance by owning over 17% of classic car MGA Hagerty and over 15% of ADT – beneath the surface.
Get Coverager to your inbox
A really good email covering top news.