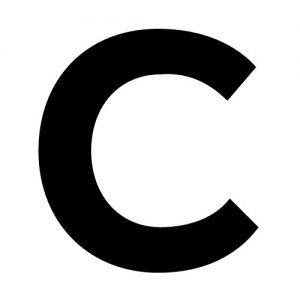 Radically easier insurance by Embroker
Embroker, the digital commercial insurance broker on a mission to make it easier for any business to get the right coverage, has been tackling more and more aspects of the value chain, starting with the front end and progressively moving up to policy management, policy administration, underwriting, and product coverage. We had the chance to ask Matt Miller, the founder and CEO of Embroker, a few questions.
Describe what Embroker does
Embroker is a leading digital commercial insurance broker and managing general agent. We both underwrite and distribute commercial lines directly to insurance buyers and target companies with 10 – 500 employees. Our goal is to make it radically easier for any business to get the right coverage at lower costs.
Embroker's platform provides a fully digital solution for all customer touchpoints, from applying for and purchasing coverage to full life cycle policy management including payments, endorsements, and certificates. Through our MGA, Embroker also offers a full suite of proprietary, end-to-end digital insurance products, including coverage for D&O, E&O, cyber, employment practices liability, and workers compensation.
Small business is a fragmented business. Would you describe Embroker as a generalist or do you attract a certain type of small business shopper?
We target the upper end of small commercial and usually work with insurance buyers that need a number of insurance policies, technology to help manage them efficiently, and some aspect of advisory or risk management services. We focus on industries that need specialty insurance products or have more complex insurance needs such as technology companies, law firms, construction companies, and property managers.
Embroker was one of the earlier insurtech startups. Has your approach to insurance changed over the years?
Our fundamental mission has been consistent since day 1: making it radically easier for any business to get the right coverage at lower costs. Our approach has also been consistent in that we always start from the customer and work backwards until we achieve an offering that is a step change better than the status quo. This approach has led to tackle more and more aspects of the value chain over time, starting with the front end and delivering a massively better customer experience and progressively moving up to policy management, policy administration, underwriting, and finally improving the coverage of the policies offered through our platform. The net result is that we are able to provide better coverage, at a lower cost, in minutes rather than weeks.
Startups are in the business of solving problems and delivering a better product/experience. Would you say the small business insurance problem is bigger than most startups anticipated?
It's certainly an extraordinarily hard problem for a number of reasons, including the complexity of the ecosystem and regulatory system. I can't speak for other founders but I went into this believing that the magnitude of the problem was part of the appeal of the opportunity, but also expecting it would take a decade or more to catalyze the types of changes necessary to build a great company. I think most iconic business that are left to be built require creating an organization that becomes adept at doing extremely hard things well.
Awareness is one of the key challenges in small business insurance. How is Embroker generating awareness amongst small businesses to better understand the coverage they need?
We start with a maniacal focus on the quality of our product and service. Driving awareness only works if what you're offering is materially better than the status quo. Our NPS score is 75+ so we've achieved that goal, although we are constantly working to improve our offering further. When you start from a position of having a significantly better product, with obvious benefits to the customer, it's both much easier to generate organic growth just from existing customers recommending your product, but it also makes spending to drive awareness a lot more efficient. That's why we are able to invest in channels that primarily support broad brand awareness, such as outdoor advertising. As we continue to scale the business, I expect we'll continue to expand the number of channels we use to drive awareness.
Staying on the awareness topic, COVID-19 caught many small businesses by surprise when it comes to their lack of coverage. How do we ensure that businesses fully understand the coverage they are paying for?
There are two aspects to this, helping companies get the right coverage for their business, and helping educate them about what that coverage is. Education can be done through decision support in a digital product or consultative services from an advisor. We do both. But there is also a need to build and offer better insurance products that provide more comprehensive coverage. For example, when we wrote our own forms for D&O and E&O insurance, our goal was to deliver the best coverage available in the market for our target buyer, and that's what we achieved.
COVID-19 should push the industry to re-examine the practice of offering bare-bones policies that purposefully exclude major risks, which is particularly prevalent for SMBs. It will highlight the need to build products that effectively price and transfer new types of risk, which will be an opportunity for those of us innovating in the space.
If you could do it all over again, what would you do differently?
Overall, I feel like we've made pretty good decisions with the information available to us at the time – and am very proud of what we've built and accomplished as a team. In terms of what I would do differently personally, I would have not returned to work three days after my wedding in 2016.
Where do you see Embroker 5 years from now?
Five years from now I think Embroker will be not just a leader in digital insurance, but a leader in SMB and mid-market commercial insurance more broadly. We've made a ton of progress over the last several years but it also feels in many ways that we're just now getting started. The rate of change at which things are progressing now is incredibly exciting, and I expect that to be true for years to come.
Get Coverager to your inbox
A really good email covering top news.