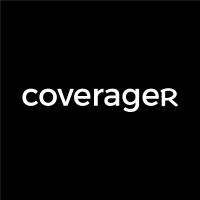 Progressive to reduce advertising spend
In its investor relations call today, Progressive CEO Tricia Griffith said that the company will reduce advertising spend following a 99% first quarter combined ratio, which puts it off-track of the 96% combined ratio yearly target. "Once we are confident that we can deliver our target calendar year profitability, we will consider resuming our spend," Griffith said.
While the company isn't sharing the dollar amount being held back, it will evaluate policy acquisition costs in both the agency and direct channels, according to the Q1 quarterly report. Progressive's advertising spend in the first quarter of 2023 was 23% greater than the first quarter last year.
In the first three months of the year, Progressive added 1.4 million policies, going from 27.4 million policies in December 31, 2022 to 28.8 million policies. Between Q1 2022 and Q1 2023, Progressive added 2.3 million policies. "We believe that the growth during the quarter, in part, reflected our price competitiveness as many competitors continued to take rate increases," the company stated in their report.
Griffith also highlighted this significant growth. "If you look at even like a 12-month span, we've grown more than $5 billion," she said. "And if you think about that, that's the size of a top 10 carrier. So those are a couple I think, interesting an extraordinary tidbits that we feel good about."
Beyond advertising, Progressive will tighten verification and underwriting scrutiny of new business, as well as increase rates.
Get Coverager to your inbox
A really good email covering top news.