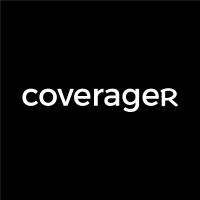 PitPat and Dogs Trust collaborate to help the UK's dogs
UK-based dog wellness brand PitPat has teamed up with the UK's largest dog welfare charity, Dogs Trust, to encourage all dog owners to keep track of their dog's activity, weight and overall fitness levels.
The official partnership will promote the importance of regular exercise and interaction with our dogs and to help owners establish healthier routines. By using a PitPat dog activity monitor and app, owners can get the full picture of their dog's day – such as how much distance they covered on their walk, how much time they spent playing and what they were up to when they were home alone.
The two-year partnership will see a minimum of £50,000 invested into supporting the wellbeing of dogs in the UK, with PitPat making a £5 donation to Dogs Trust for every sale of its dog activity monitor to Dogs Trust supporters. Charity supporters should use the code DOGSTRUST25 at check out to get 25% off a dog activity monitor and qualify for the £5 donation.
"We are passionate about keeping dogs happy and healthy and are thrilled to partner with the Dogs Trust to help and inspire the nation's dog owners. Every dog is different, and their activity needs will change throughout their life, so a PitPat helps you to keep your dog active in the way that's right for them and gives owners peace of mind." – PitPat CEO and Co-Founder, Andrew Nowell.
"We are absolutely thrilled to be partnering with PitPat, as every pound raised through the partnership will help us continue to support the thousands of dogs in our care while they await their forever home. Whilst this year has been a challenging time for us all, for many spending more time at home has meant we've been able to enjoy more quality time out with our four-legged friends. As our routines start to change again, now could be an opportune time to ensure we keep this new routine and give our dogs all the time and exercise we both need. PitPat provides a great opportunity to keep walks fun and stimulating for you both, whilst establishing new routines and creating even stronger bonds with your beloved pooches." – Dogs Trust Marketing Director, Nick Daniel.
With more people working from home, dogs have enjoyed a 'playrise' benefitting from extra bonding time with their owners. PitPat data showed an 11% increase in play during the first few weeks of lockdown. As people return to work, it's important that they pay close attention to their dog's activity and routines and be alert to changes. Through this partnership, PitPat and Dogs Trust will aim to inform and inspire dog owners to help them keep their dogs happy and healthy.
PitPat works in a similar way to human fitness trackers and gives owners a fun, easy and affordable way to keep track of their dog's activity and weight for just £39. The small waterproof device attaches to any collar or harness and has a battery life of a year, avoiding the need for constant recharging. From the PitPat app owners can see a breakdown of their dog's activity, how far they've walked and manage their weight.
Get Coverager to your inbox
A really good email covering top news.