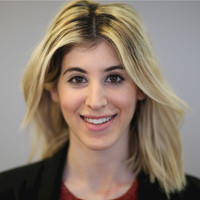 Pillar launches family-first digital platform
Family-first digital platform Pillar launched to make it easier for people to organize and store their family's most important information in a secure online dashboard that they can share with other trusted family members. The platform raised $1.5 million in a seed extension led by Kleiner Perkins, totaling $7 million for a seed round. Pillar provides step-by-step guidance on what to do as family members age and offers customized checklists that detail all the important information families might need to navigate that moment smoothly.
Pillar addresses all of the modern family's recordkeeping needs across medical, financial, legal, identity, and housekeeping information. The platform stores and organizes important documents and information, enables secure family collaboration, offers customized checklists, and prevents fraud and scams targeting the elderly population. Documents such as power of attorney, healthcare proxy, advance directive, wills and trusts are now accessible remotely and securely by all trusted family members so decisions can be made quickly and without confusion.
New York-based and a team of ~18, Pillar was founded in 2018 with the goal of helping Americans get out of student loan debt by offering a mobile app that makes it easier to manage student loans. Now it has a new mission.
"Covid-19 hit and Congress suspended student loan payments and reduced interest rates to 0%. This relief, though necessary for millions of borrowers during trying times, effectively shut down the market we operated in. It quickly became clear to me that the student loan market had been fundamentally altered. Although our business had traction and was helping people, I realized our original product would not survive as a standalone company in the long-run. So, our team went back to the drawing board. One idea consistently rose to the top of all the criteria we considered. And today, I'm excited to introduce this new idea, the new Pillar, to all of you. In the same way we previously helped people tackle their most-pressing financial obligations, we're now helping families better protect and care for their aging loved ones." – Founder & CEO at Pillar, Michael Bloch.
This is Pillar in 2019:
And here it is now:
Pillar is on a mission to make life less stressful for all caregivers by enabling them to better protect and care for their loved ones. Pillar educates its users with a library of resources featuring customized content for individual needs. The platform also includes a built-in fraud protection service that works behind the scenes to protect all family members. You can sign up for Pillar for $9.99 per month when paying annually ($119.88 per year) or $14.99 per month when paying monthly. All users will have access to resources and exclusive guides to make sure your loved one is protected from common scams and elder abuse.
Pillar is backed by investors including seed funding lead Kleiner Perkins, Rainfall Ventures, Great Oaks VC, Financial Venture Studio, Kairos, and Day One Ventures. Individual investors include Adam Nash; the former CEO of Wealthfront and Acorns board member, Zach Weinberg and Nat Turner; co-founders of Flatiron Health, and Zach Perret and Will Hockey, co-founders of Plaid.
Get Coverager to your inbox
A really good email covering top news.