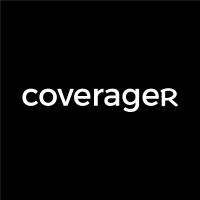 OCBC Bank Launches Financial Wellness Index
OCBC Bank launched the OCBC Financial Wellness Index, the first time such a comprehensive study of Singaporeans' state of financial health has been conducted.
In May 2019, 2,000 working adults in Singapore aged between 21 and 65 were surveyed online on questions relating to their financial situation.
OCBC Bank identified 10 pillars that define financial wellness – Saving habits, Protection from financial emergencies, Regular investing, Retirement planning, Regular reviews, Gambling habits, Excessive speculation, Borrowing money from loved ones, Spending beyond means and Manageable debt.
From there, respondents were asked to answer 44 questions about 26 indicators which, taken together, paint a comprehensive picture of one's financial wellness. Based on how they answered the questions, respondents were scored on each pillar, adding up to give an individual's overall score ranging from 0 to 100.
Based on their overall score, respondents were classified into various stages of financial wellness – Have not started (0-24): Respondents have hardly taken any action on most indicators; Intend to start (25-49): Respondents have just started or are intending to start; Started but behind (50-74): Respondents have started but are behind on most indicators; and Started and ahead (75-100): Ahead on almost all indicators. All 2,000 respondents' collective scores were then averaged out to come up with the overall Index score.
The Index score for the inaugural OCBC Financial Wellness Index was 63. This means that the average Singaporean was in the 'Started but behind' stage of their financial journey. About 64% of respondents fall into this category, with 19% who have 'Started and ahead,' 16% who 'Intend to start' and only 1% who 'Have not started.'
Key insights gleaned from the Index, designed and formulated by OCBC Bank's in-house market research department, showed that Singaporeans are good at the basic financial habits such as saving regularly, having insurance and being able to stick to a budget. But when it comes to growing their wealth through investing and building up enough funds for a rainy day or retirement, many still lag behind. More worryingly, a significant number say they think investing is gambling, don't know the best way to get started on improving their financial situation and have recently worried about their finances.
The Index also found interesting differences between genders (women are generally more averse to investing than men); age groups (young people save a lot but don't know how to grow their wealth compared to older groups); and marital status (couples tend to make more financial plans than singles). Parents, especially those who are sandwiched between providing for their children and also have elderly parents financially dependent on them, were among the more financially stretched. The good news is that this group of parents are also making more efforts to achieve financial stability.
The OCBC Financial Wellness Index is part of OCBC Bank's Brand Promise Campaign – to be Simply Spot On for our customers – that was first launched in October 2018 and followed up with another media campaign which was rolled out on 15 July 2019. The Index gives the Bank deep insights into consumers, which will help it understand where they need more help in and develop even more solutions that can meet their needs.
"OCBC Bank has always endeavored to offer our customers products and solutions which are Simply Spot On. In order to do this consistently well, we have to understand our customers so that we can meet their needs. Over the past few years, we have done polls and surveys in various forms which were targeted at specific customer segments. This year, we decided to do a comprehensive survey so that we can understand the financial health of every consumer segment better. As a leading wealth management player, we understand what determines financial wellness. We believe that this is the first and most comprehensive financial wellness survey ever conducted in Singapore that is built around these 10 pillars of financial health. We will conduct this index every year and aim for it to become the definitive benchmark of financial wellness in Singapore for years to come." – Koh Ching Ching, OCBC Bank's Head of Group Brand and Communications.
OCBC Bank will conduct the OCBC Financial Wellness Index every year. It also plans to make it a regional survey over time to include the Bank's other core markets of Malaysia, Indonesia and Greater China.
Using insights into the behavioral traits of Singaporeans from the OCBC Financial Wellness Index, OCBC Bank's Wealth Management team put together the OCBC Financial Masterclass to share tips which address the areas where many people were weak in.
The OCBC Financial Masterclass is a structured financial literacy course which consists of four video modules on the following topics – Manage Your Wealth, Manage Your Debt, Safeguard Your Wealth and Grow Your Wealth. The Masterclass is unique in that it is targeted to address the gaps in financial knowledge discovered in the Index. Most financial literacy content in the market today is a repository of varied materials.
"From the insights from the OCBC Financial Wellness Index, we have confirmed our understanding of consumers' financial concerns, which is why we launched OCBC Life Goals in 2016. OCBC Life Goals is a financial advisory tool to help consumers plan for their life goals – including retirement and children's education – and to understand the financial gaps they face in meeting these goals. At the same time, we are excited to launch Singapore's first Financial Masterclass that is a targeted online financial literacy course that addresses the gaps faced by Singaporeans. Our Masterclass is therefore designed to give practical tips that people can apply in their daily lives. Every step towards better financial wellness helps." – Tan Siew Lee, OCBC Bank's Head of Wealth Management Singapore.
Get the report here.
Get Coverager to your inbox
A really good email covering top news.